Model name

R460-AS03

Model number

NP-R460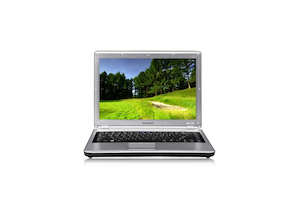 Useful Software
SW Update

Lets you easily install and update:
- Software Applications
- Drivers and Firmware, and
- Operating System (OS) Patches.

Quick Starter

Launch your favourite applications fast by adding a 'Start Menu' to your Windows 8 desktop.
Recovery

Protect your data with a complete backup of your hard drive. If something goes wrong simply restore your machine to a safe recovery point.

Microsoft Customer Support

A portal containing everything you need to troubleshoot your Microsoft products, including reference manuals, tools and searchable solutions.
SideSync

ATIV Help

Chrome Portal

International Warranty
Need More Help? Get in Touch