l Please note that the answer below is a reference for customers, which may change in different software version and device models. The pictures/images are for reference only. All other products and services mentioned may belong to their respective trademark owners.
Most smartphone users keep their personal and important data in their device. So if they want to perform a factory reset or just keep their data to prepare for unexpected malfunction of device, they have to do backup and restore in advance or periodcially. However, they sometimes feel that it's a difficult and complicated job and hesitate.
This guide introduces Three easy & simple ways to backup/restore data and how to sync data.
Google Account
With Google account, you can syncronize various data, especially Google related services.

1) In the settings, taps "Accounts" under the personalization
2. Tap "Google"
3. Tap the google account
4. Tap the content you want to sync with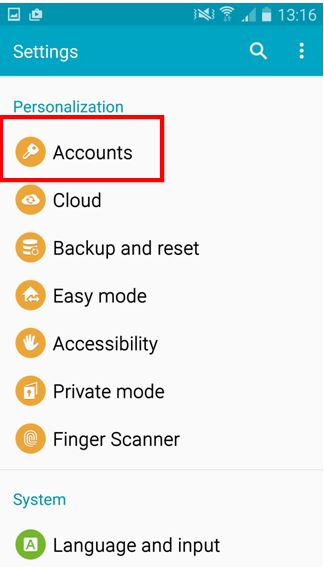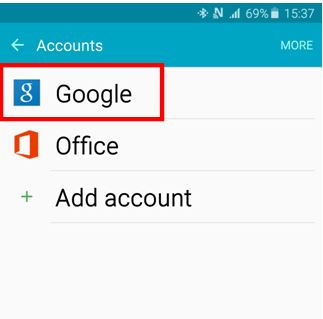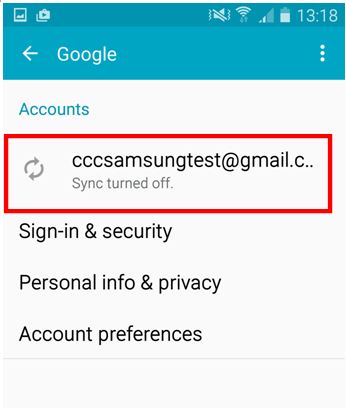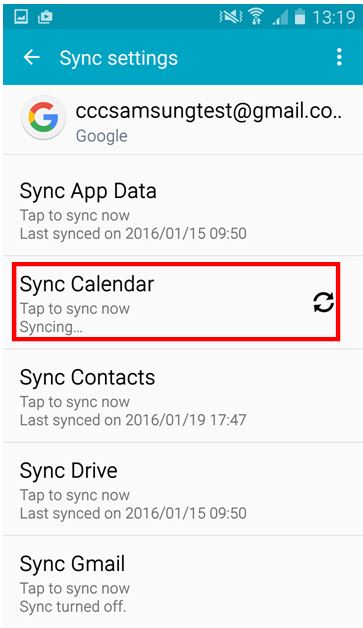 Samsung Account (S-Cloud)

With the Samsung account, you can backup and restore your data in the same device. Moreover, you can syncronize in the several Samsung devices if you are using the same Samsung account for them. This feature is very useful when you want to keep the same data for all Samsung devices.

1. From the home screen, tap "Apps"
2. Tap "Settings"
3. You will see a list in the settings, scroll down and tap" Accounts" under Personalization
4. Add "Samsung Account" to the accounts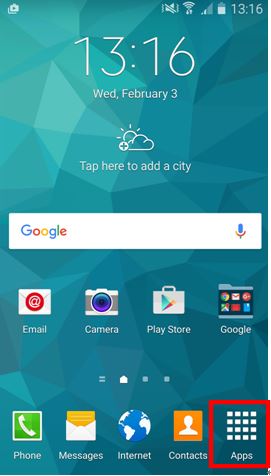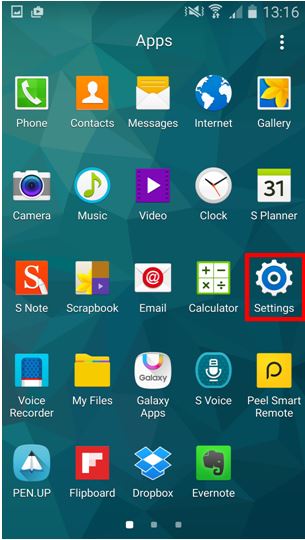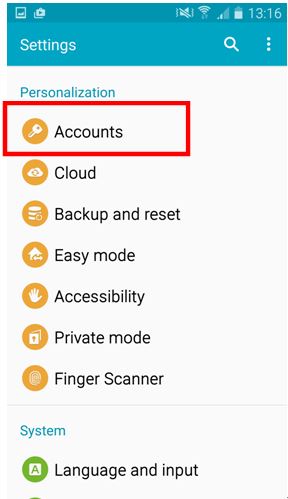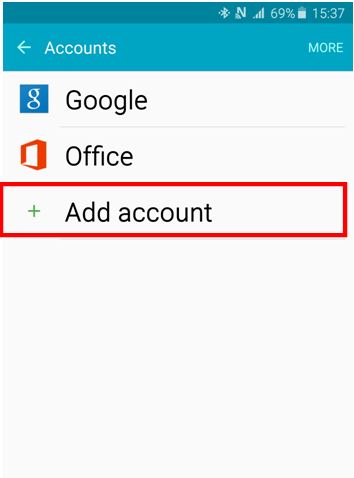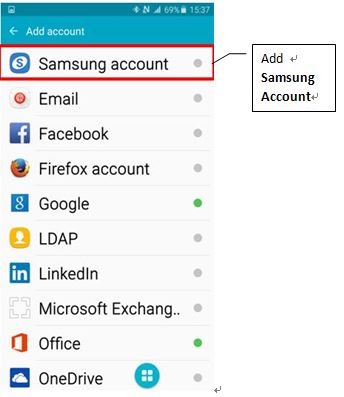 5. Tap the"Samsung Account" icon
6. Tap "Back up"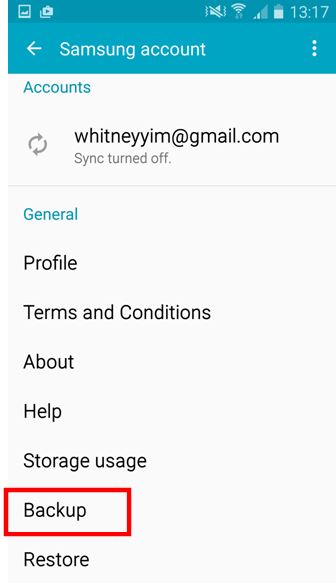 6.1 You can tick the content that you want to back up as the picture below
6.2 Tap "Back up now"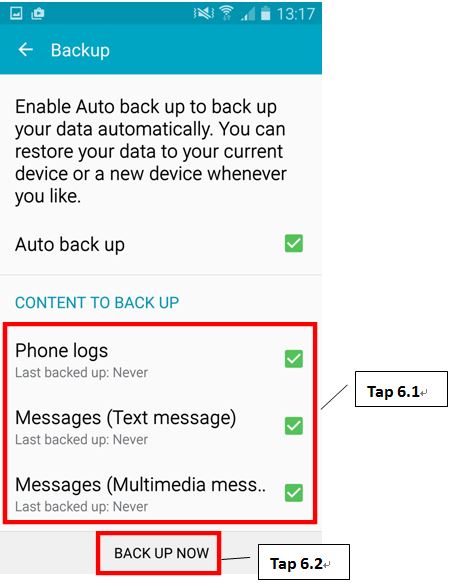 Synchronize
Synchronize Calendar, Contacts, internet, S Note, Scrapbook etc.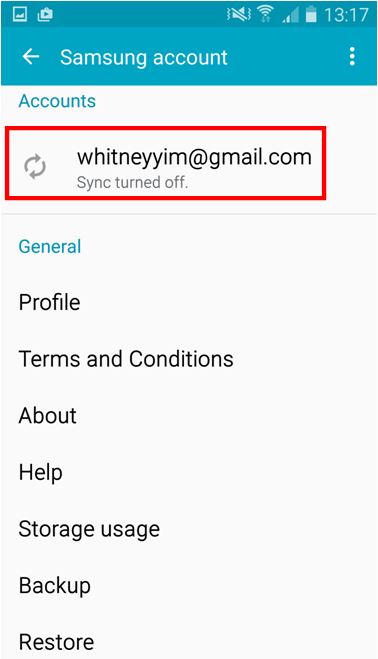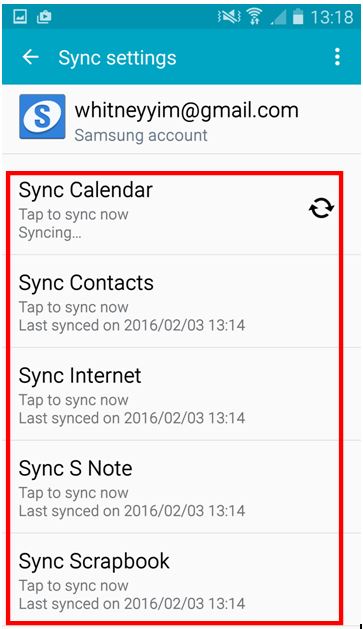 Smart Switch
Samsung Smart Switch (Android 4.3 or higher)
You can make backup copies by using Samsung Smart Switch.
Kies
Samsung Kies (Android 4.3 or lower)
You can also make backup copies via Samsung Kies.
Notes:
- You can search for "Smart Switch" or "Samsung Kies" on Samsung.com/support page for more information.
- To know more about Handy Tips for Samsung Smartphones, please refer to Smart Simulator.

Samsung has launched Carry-in Online Appointment Service to save your time on making appointments for repair, maintenance and firmware upgrade! Experience Now!