Events
IEEE Wireless Communications and Networking Conference 2020
May 25~28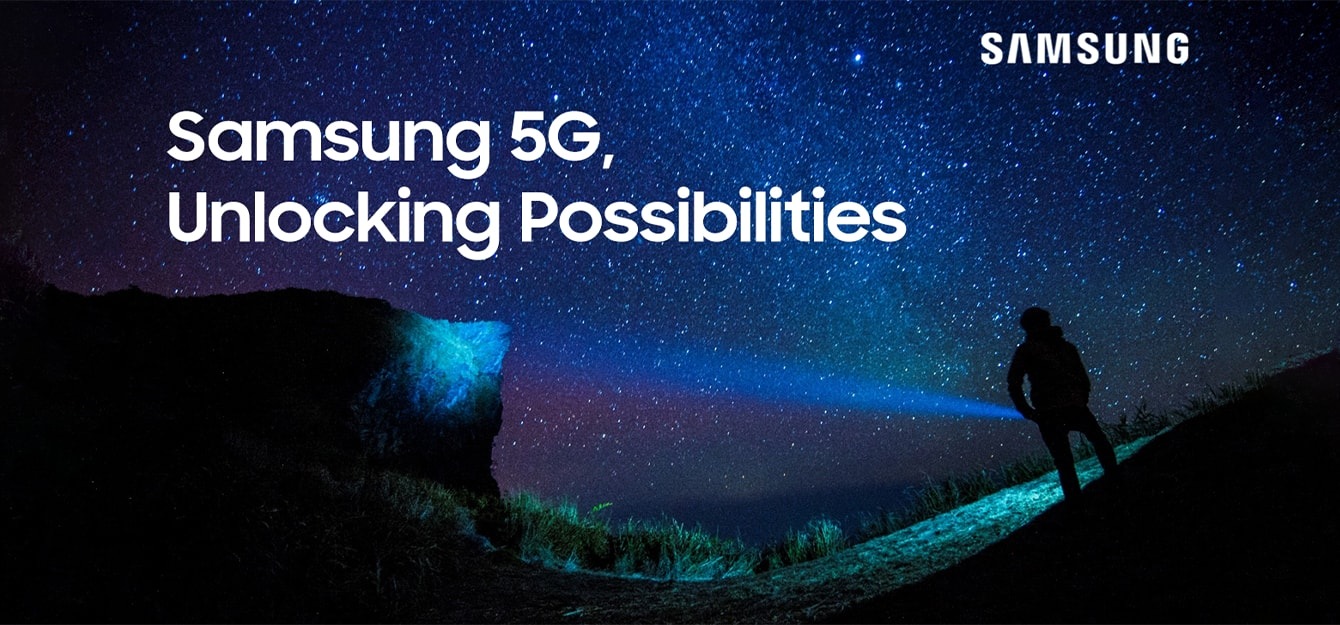 IEEE Wireless Communications and Networking Conference (WCNC) brings together industry professionals, academics and individuals from government agencies and other institutions to exchange information and ideas on the advancement of wireless communications and networking technology. This year's virtual event focused on the theme "Beyond Connectivity: What Comes After 5G." Participants were able to enjoy keynotes, technical sessions, demo sessions, tutorials, and workshops.
Samsung is a major patron of the event and Young Lee, Head of Network Architecture, also contributed to the event with a keynote entitled "5G Network Evolution: Next Steps and Challenges." The keynote emphasized the unbelievable rate of 5G deployment and coverage expansion, the 5G market status in Korea, the economic aspects of 5G deployment, and key technology drivers for 5G evolution.
Learn more about IEEE WCNC 2020.
5G Network Evolution: Next Steps and Challenges.
5G commercial launches have been moving at a fast pace with a total of 75 operators around the world that have announced 5G deployment plans as of April 2020. The number of 5G subscribers have also increased substantially and is showing a much faster uptake rate than initial 4G subscription growth.
Leading this trend is Korea, one of the fastest growing markets. Korea already has a nationwide 5G coverage with over 200,000 5G radios deployed, 5.9 million 5G subscribers, taking a 10% share of total mobile subscriptions, and 24% of the entire data traffic occupied by 5G. This comes in parallel with new killer services to attract even more subscribers that range from entertainment to education. In the coming year, we expect to see more mid-band 5G spectrum expansion, indoor coverage and mmWave deployment for both B2B and B2C applications.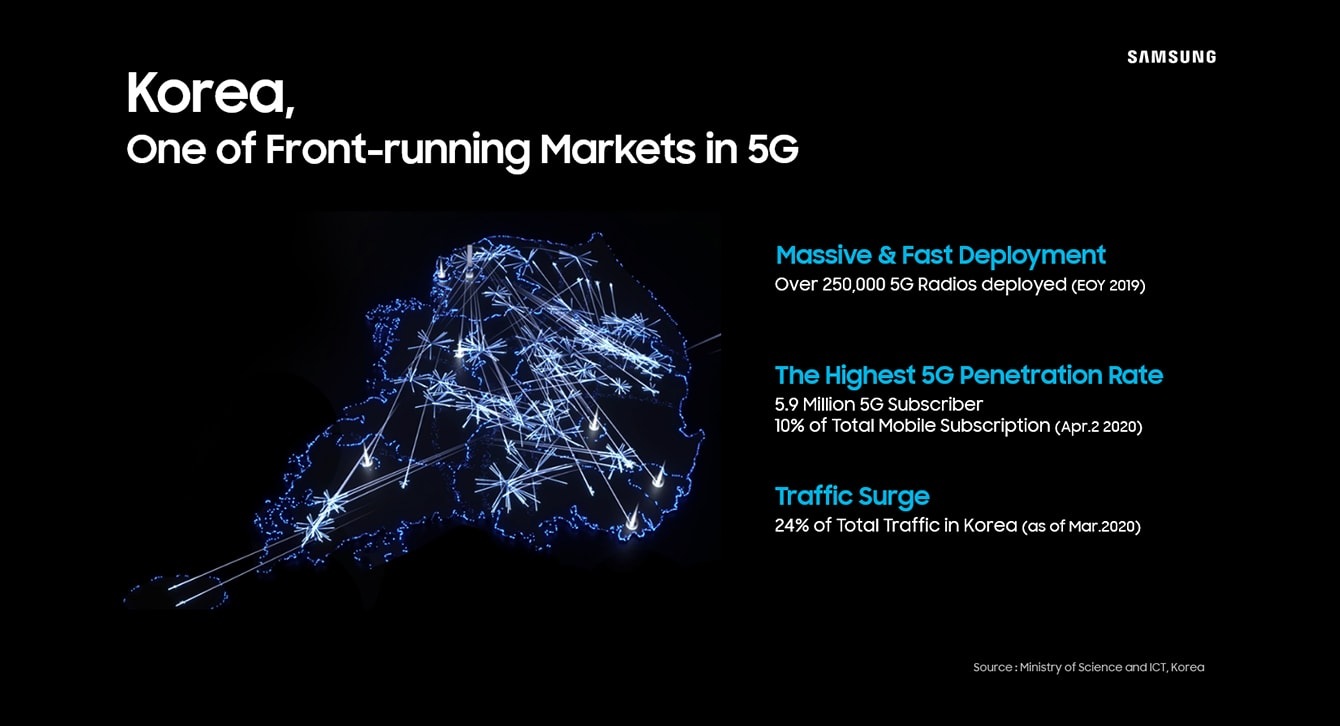 To continue this 5G deployment momentum, it is important for operators to understand their total cost of ownership (TCO) and how to utilize new cost optimizers that come into play.
Cost Optimizers are the factors that save cost:
vRAN/C-RAN/O-RAN reduces TCO (thanks to virtualization/centralization)
vCore saves by making use of COTS servers,
Automation and AI also contribute to cost savings by reducing operational costs
Cloud and Open Sources are also among the Cost Optimizers that will reduce TCO.
In a nutshell, successful 5G network evolution hinges upon these cost optimizers.

Lastly, there are four technology pillars of 5G network evolution drivers: automation, virtualization, cloudification and network slicing. These four pillars will empower operators who are deploying new services to become 10X magnitude faster, manage and operate such services with minimal manual intervention, and maximize its efficiency and auto-scale its resources.
Samsung is committed to transforming operator networks and services with these four pillars of 5G technology.