Cloud Orchestration
Automated network services
at your fingertips
Automation
makes network
operations a breeze
With 5G expansion, we are seeing a rise in complicated network configurations due to the integration of existing and new technologies; examples
include 5G and LTE in co-existence or the need to simultaneously manage physical and virtualized/containerized network functions.
Furthermore, such networks must support
the evolution of the diverse Industry 4.0 services that require intricate network requirements. To manage these complex networks and satisfy demanding service requirements, network service providers need an easy, fast and intelligent solution for efficient network operations. Samsung's Cloud Orchestration enables an automated network management process from the very start with an end-to-end network creation to the continuous maintenance of the most optimal network status, creating synergies from every network domain's operation.
Samsung is ready to simplify such operations for service providers and expedite their new business opportunities.
Unified management from
beginning to end
Samsung's Cloud Orchestration is an integrated automation platform that is responsible for the lifecycle of complete end-to-end network domains. Service providers are offered an automated cycle of provisioning, operation and optimization for a speedy and convenient, almost zero-touch operation. The platform can be introduced to any network environment, provides accelerated onboarding and provisioning of physical, virtualized and containerized network functions, and enables continuous new deployment of such network functions. This entire process can be monitored through a centralized portal and users are given a single view of the radio, transport and core networks. Complete automation of network management will help operators increase
cost efficiencies and accelerate the time-to-market of new services. Eliminating human interference and responding immediately to network abnormalities will decrease the CAPEX and OPEX as well as enable faster service.
Powerful AI to understand
your network
Samsung's Cloud Orchestration leverages the most cutting edge AI and machine learning technologies to maximize network performance and service quality. Samsung's analytics collects and mediates assurance data across all network domains to monitor and analyze various service level agreements (SLA). This data is used to optimize the network and the entire process is based on closed-loop automation. The non-real time RAN Intelligent Controller (Non-RT RIC) supports the most optimized network operation through intelligent radio resource allocation and management.
A universal solution for
all network environments
For 5G networks, interoperability is key. Service providers may choose to combine network functions from several different vendors or to deploy their networks on different types of platforms – physical, virtual or cloud. Samsung's Cloud Orchestration is an agnostic solution that supports all network functions and can run on any environment. The platform can manage physical, virtual and cloud-based networks as well as support multiple cloud services. With an Open API interface, the platform can easily provide unified management for multiple vendors.
Automation meets the network
slice manager to enable new business
Samsung's Network Slice Manager, an integral part of Samsung's Cloud Orchestration, can provide the necessary network infrastructure for the introduction of new services for diverse industries. With network slicing, a single 5G network can support many different data streams for diversified 5G services. The Network Slice Manager works together with the automation platform to enable a dynamic lifecycle management from automated end-to-end slice creation and deployment to control of each network domain to maintain the highest network performance. The manager also leverages AI-based analytics to monitor and optimize the slices for performance management and QoS/QoE control, and the automation platform performs automated, closed-loop SLA assurance.
[AI-based Network Automation] Cloud Orchestrator

AI-based Network Automation
Samsung Expands Its Lineup of SDN Solutions
5G Security - Improving User and Data Protection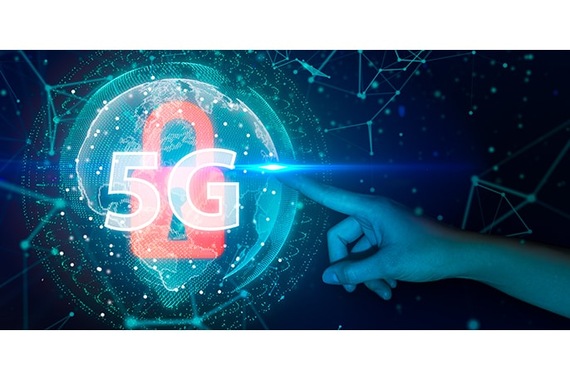 Paving the way towards zero-touch automation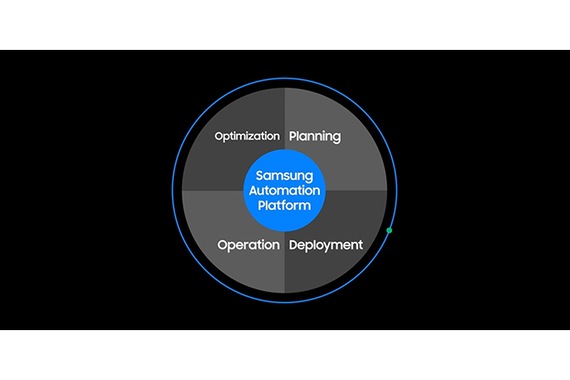 Paving the way towards zero-touch operation:
Netliner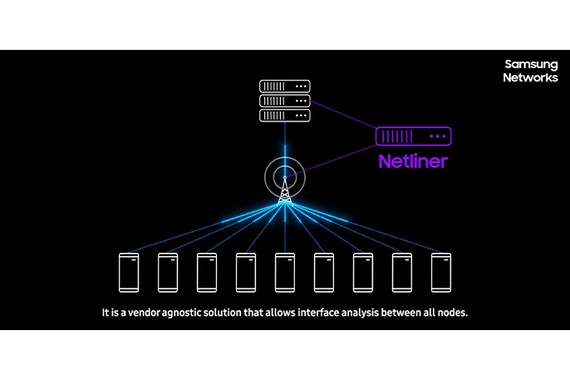 Zhilabs NetLiner powers Vodafone Proactive
Analytics

Zhilabs Introduces NetLiner to Enable Automated
Operations in 5G Networks