Samsung Networks: Redefined
Unleashing the
Full Power of 5G
June 22, 2021
10:00 EDT / 16:00 CEST / 23:00 KST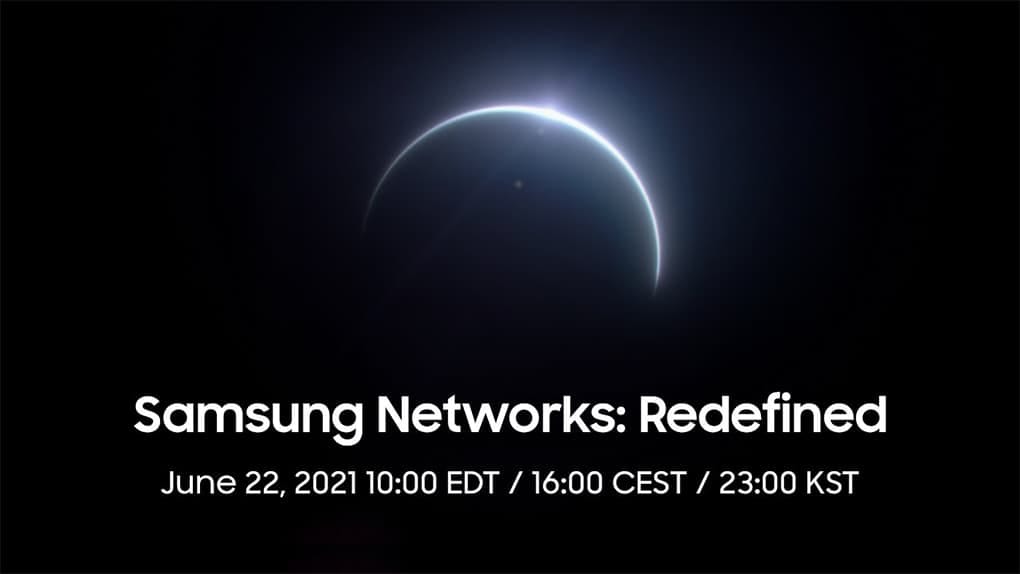 More than ever, we are realizing just how important it is to stay connected, even when we are apart.
Samsung Networks is unleashing the full power of 5G to enrich such experiences and we would like to share our continued innovations as we dive head first into the wireless revolution. "Samsung Networks: Redefined" is a virtual event that will do just that. You will discover how technologies, especially chips and software, can ultimately maximize the performance of networks. You will also get to know more about Samsung's industry-leading solutions including our virtualized solutions, radios and private networks. Please join us to find out how we are redefining networks and our vision for the future.
We will provide additional notifications for the event.
Speakers
Keynote

Paul Kyungwhoon Cheun

President, Head of Samsung Networks

Moderator

Woojune Kim

EVP, Head of Global Sales & Marketing

Virtualization

Junehee Lee

EVP, Head of R&D

Radio Access Network

Wonil Roh

SVP, Head of Product Strategy

6G

Sunghyun Choi

SVP, Head of Advanced Communications Research

Private Networks

Sean Coyle

Senior Manager, Planning & Strategy