DEPARTMENT STORES
Elevate your brand image with luxurious displays and digitally enhanced shopping services.
Engaging Shoppers With Interactive Displays
Retailers can engage shoppers as soon as they enter the department store by showcasing dynamic and elaborate visuals on large displays. This high-end viewing experience not only creates a welcoming, customer-friendly environment, it also elevates the department store's brand image by making it look luxurious and modern.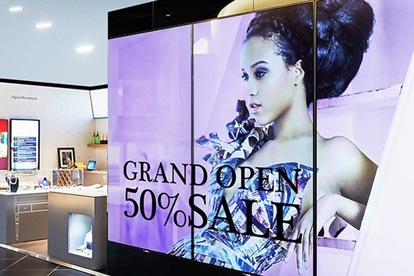 Digitally Enriched Shopping Experience
Department stores can digitally enhance the shopping experience by providing shoppers with mobile devices installed with an in-store navigation app that can be easily borrowed from the information desk. Using these mobile devices, shoppers can acquire basic store information, see a map of the floor information, and even utilize the GPS system to find the fastest routes to the stores they want to go to.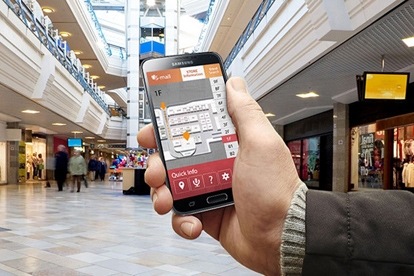 On-the-Spot Promotions & Product Info
With location-based promotions, retailers can take advantage of on-the-spot advertisements. As shoppers walk by a certain section of the store, retailers can send notifications to their smartphones about various promotions and coupons related to that section.

To assist shoppers, interactive kiosks can be placed throughout the department store that shoppers can use to access navigation information.