Efficiency
Camera
Capture detailed photos and videos with ease.
When you're taking photos or videos for work you need them to come out crisp and clear. The camera on Galaxy S9 and S9+ offers Dual Aperture and noise reduction to help you get great photos in low light. While Super Slow-mo lets you record four times slower, slowing down reality so you don't miss the details.
*Dual Aperture supports F1.5 and F2.4 modes. Installed on the rear camera (S9)/rear wide camera (S9+).
*Super Slow-mo only supports HD resolution. Limited to 20 shots per video with approximately 0.2 seconds of recording and 6 seconds of playback for each shot.
*Check your available storage capacity before use.


Super Slow-mo
When recording the motion is critical, you can film at 960 frames per second for detailed videos.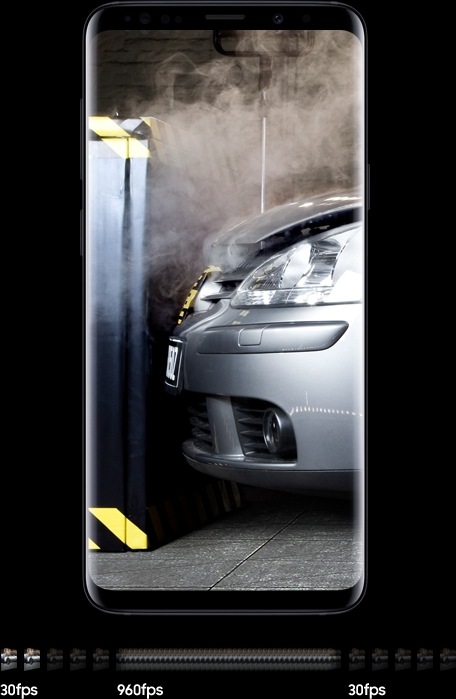 Low light
In low light, you'll capture clear images with the F1.5 aperture and noise reduction.
Dual Aperture
Sunlight or twilight, Galaxy S9 and S9+ choose F1.5 or F2.4 to suit the ambient light, or you can toggle it manually.