Accessibility Feature Highlights
To continue making our technology accessible to everyone, Samsung has developed and applied a variety of technical solutions. With its intuitive, easy-to-operate design and accessibility, Samsung has allowed everyone to easily use technology and take advantage of new and exciting features.
Mobile
Accessibility
Accessibility solutions allow people, including those with physical and other limitations to communicate with the world conveniently. Experience various features that meet your needs.
TV Accessibility
Accessibility shortcut
There is a one-click route to an on-screen menu which allows you to view or adjust the status of the TV's Accessibility features.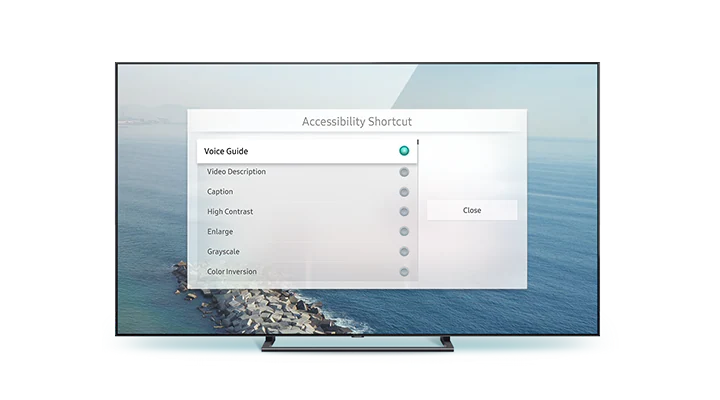 Wearables
Accessibility
Vibration Watch
Get the current time as vibrations by tapping the watch face with two fingers.
Home
Appliances
Accessibility
Accessible screen
Accessible screen helps children and wheelchair users to use the Family Hub.