2 Door Side By Side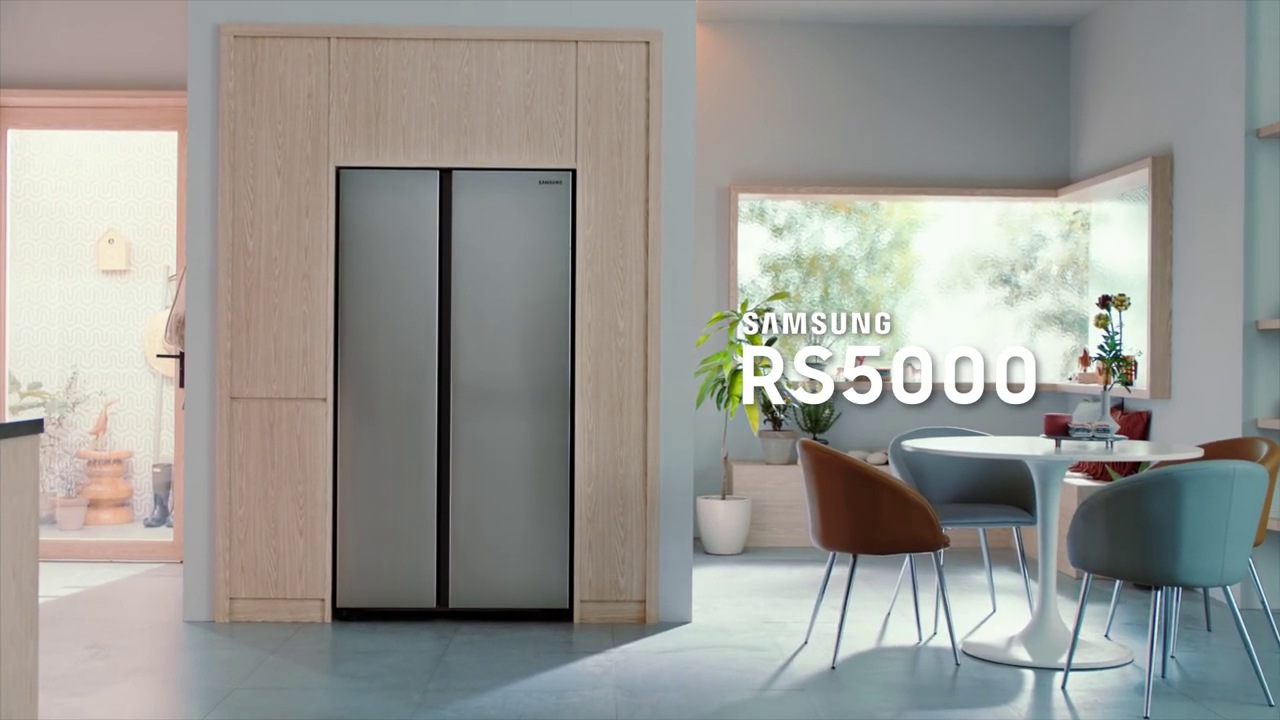 All-Around Cooling
3 Door Side By Side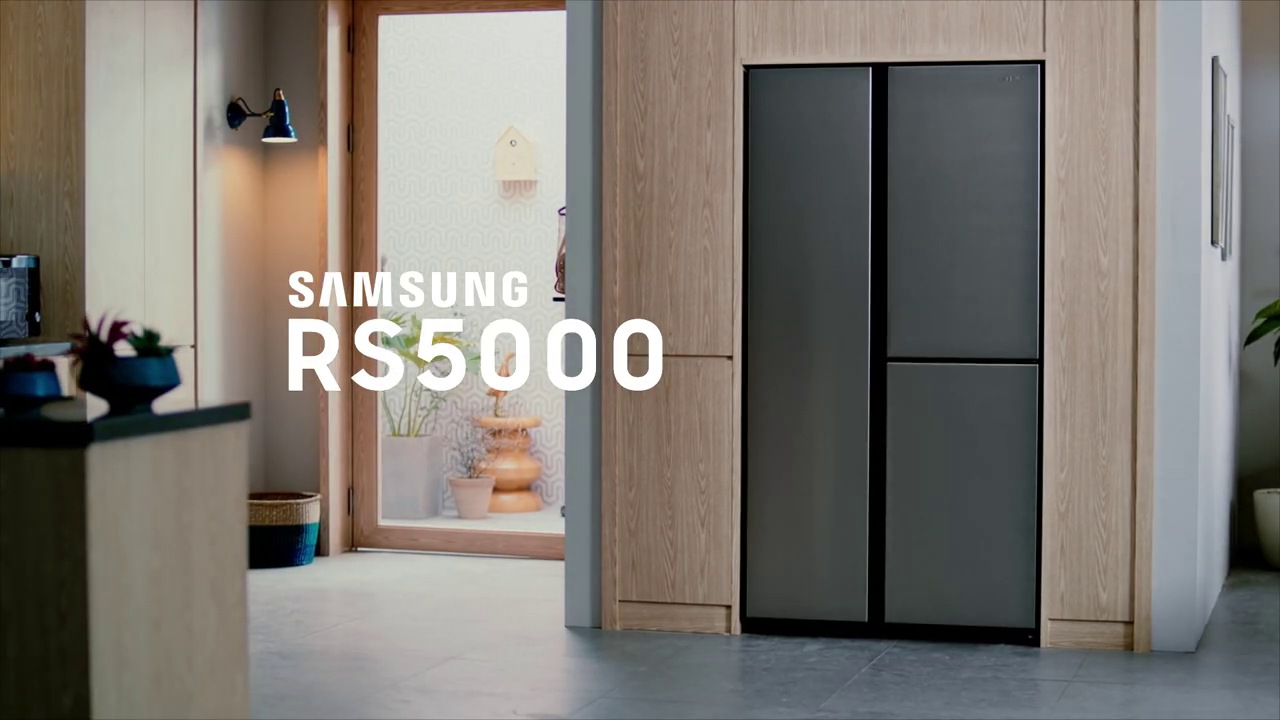 FlexZone™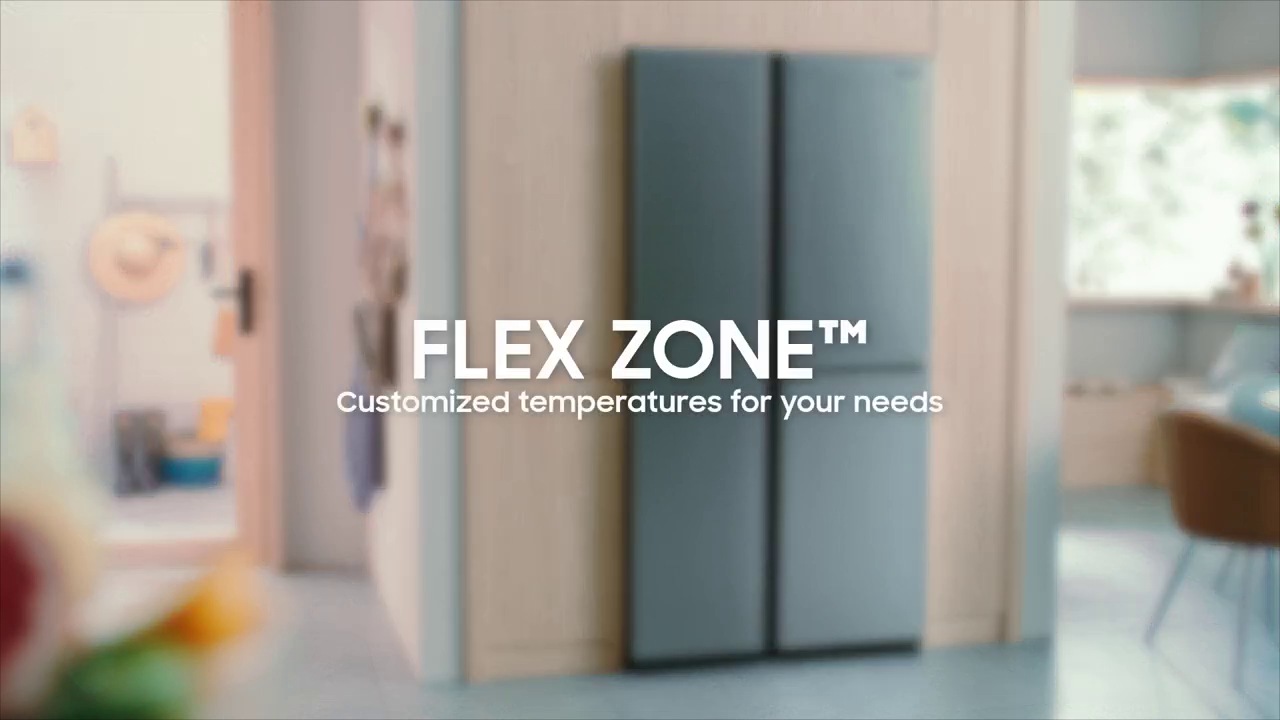 Side by Side
A premium design brings refined elegance to any modern kitchen with a choice of trendy colors.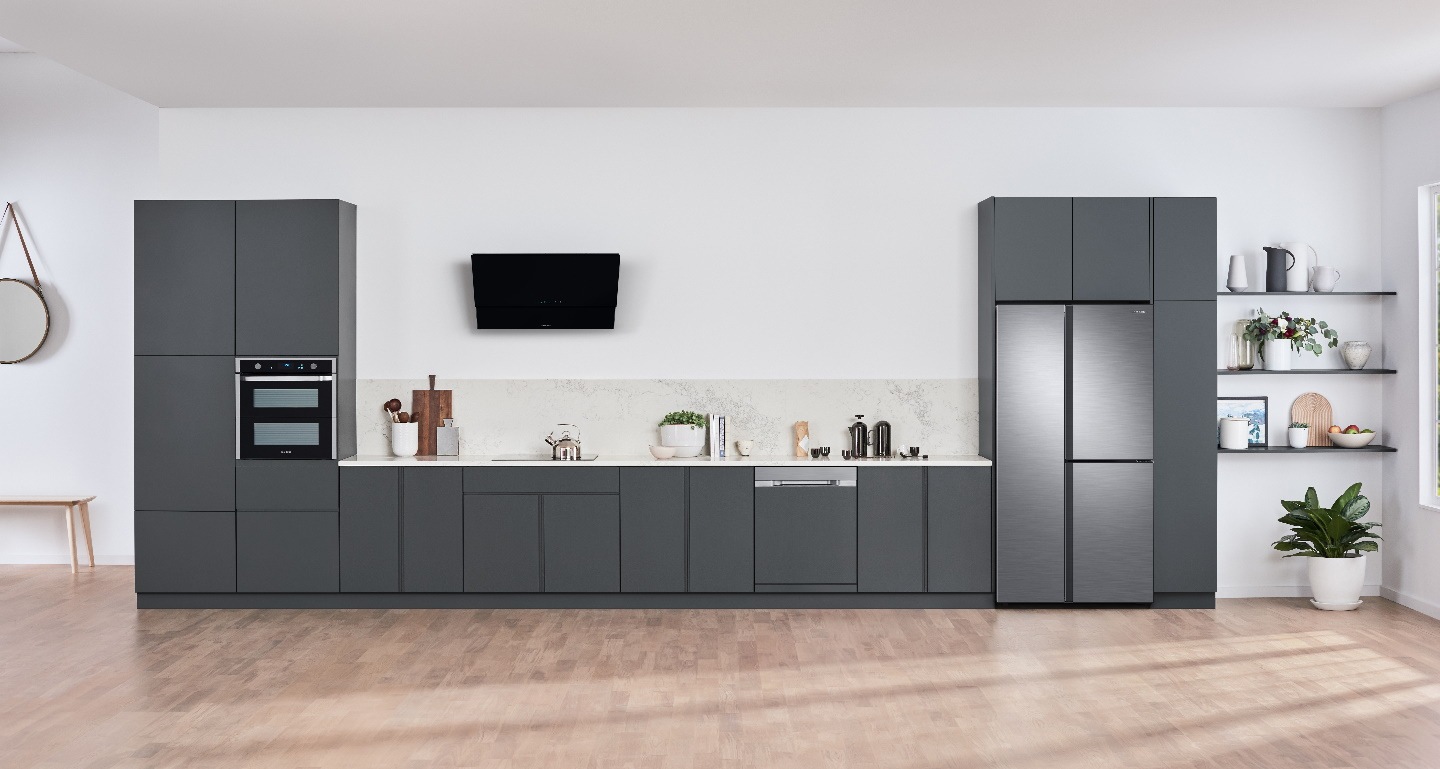 Top Mount Freezer
It's quick and easy to store and find all of your weekly grocery shopping
Bottom Mount Freezer
Offers superior storage capacity and Optimal Fresh Zone that keeps your food fresh.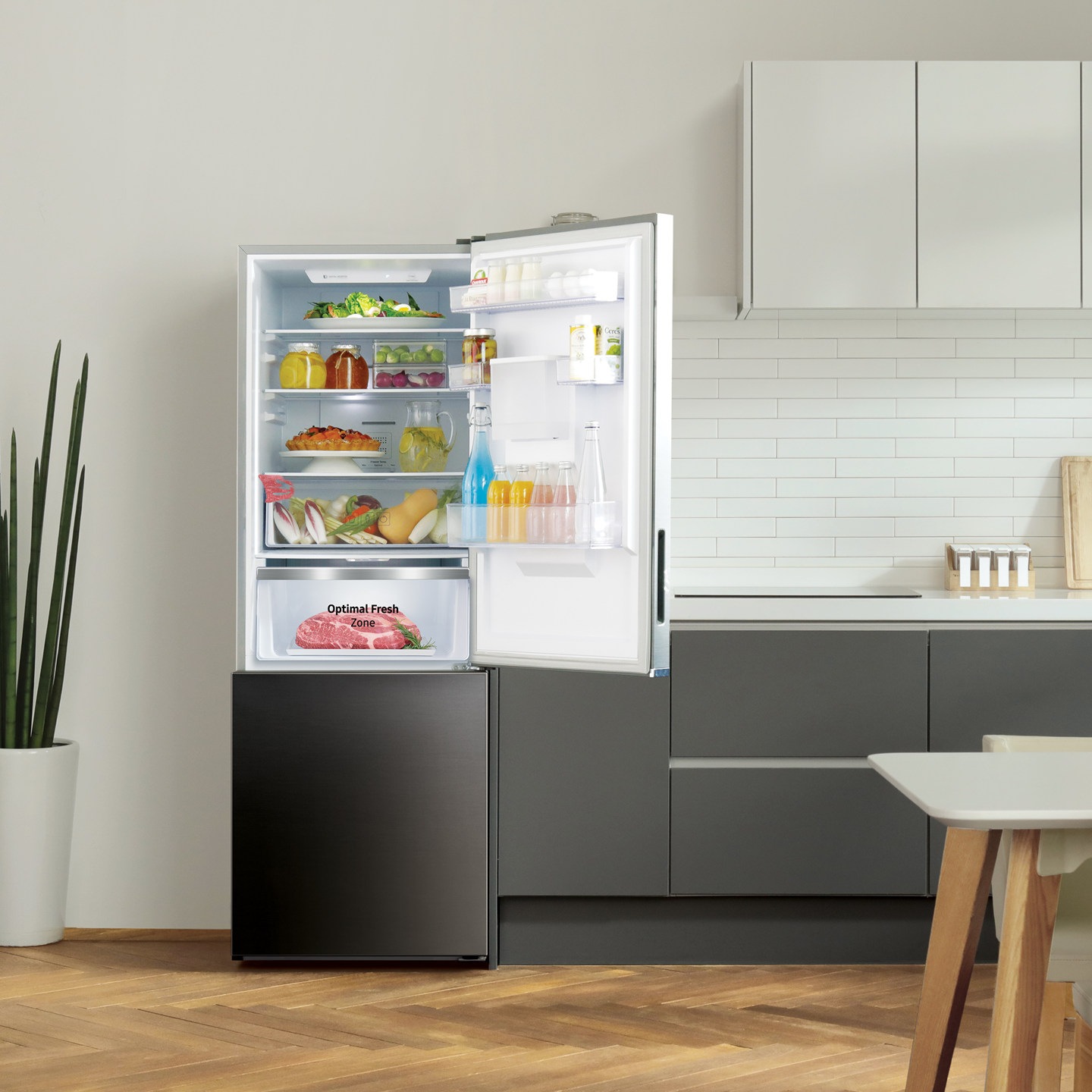 Keep it Fresh with a Refrigerator
Struggling to keep your food fresh with the increasing heat around you? A refrigerator is an answer to all your woes.
The Samsung peti sejuk allows you to store all your grocery and food in the best way keeping it garden-fresh.
When looking to buy a Samsung refrigerator, the first thing you need to check is the type. Samsung leaves you spoilt for choice with the varied types it offers:
The Food Showcase refrigerator gives you a "fridge within a fridge". The elegant look adds to the visual appeal of your appliance while its five different cases allow you to organise your food well.

With multiple doors at your disposal, open only what you want and let all the other items stay fresh a little longer. All its four doors open widely allowing you a quick glance over everything.

Enjoy the convenience of opening your fridge with two adjacent doors of the Samsung 2 door fridge. It makes your appliance look smart just like your wardrobe.

With a Top Mount Freezer refrigerator, you may store and find all your grocery items with ease. It makes your task quick and efficient.

With the freezer moving to the bottom, you get all the frequently consumed items at the eye level and within easy reach. This means no more bending down to open the vegetable drawer.
Once you pick a suitable type, you need to consider the capacity. The refrigerator's capacity helps you gauge how much food you can store in it. The right capacity depends on the space in your kitchen, number of your family members and food quantity you purchase every week.
You will get Samsung refrigerators in Malaysia starting from a 200L refrigerator and ranging up to 620L refrigerators. For just the two of you, opt for a 200- to 250-litre capacity. With six or more members in the family, look for a capacity of over 500 litres.
Next, look for fridge features. Samsung products are well-known for its innovative features. The Samsung fridge comes with a number of new-age technologies and features.
Digital Inverter Technology

The Digital Inverter Technology smartly adjusts the speed depending on the cooling demand across seven levels. It makes your appliance work intelligently, decreases the noise and enhances its durability. In addition to this, it also comes with a ten-year warranty.

Deodorizing Filter

With the Deodorizing Filter, maintain the original flavour and aroma of all your food items. This feature keeps the appliance deodorised from the insides. It constantly passes the air through activated carbon filters and helps to eliminate strong smells.

Twin Cooling Plus

As the name suggests, Twin Cooling Plus cools the freezer and fridge separately. It keeps the humidity level up to 70 percent all over the appliance. Independent cooling systems and evaporators maintain the optimal environment and keep the food items fresh for a longer time.

Food Showcase

The Food Showcase lets you store and organise all your favourite items in an improved way with its two-door system. You will have quick and easy access to the frequently used items. The Showcase adds a premium look and is also easy to wipe clean.

Water Dispenser

With the external water dispenser, you just need to place a glass on the appliance's sleek surface and enjoy chilled water anytime.

MoistFresh Zone

The MoistFresh Zone preserves the fruits and vegetables and keeps them fresh. This smart drawer comes with a tight seal that prevents moisture from escaping in times of low humidity and releases more moisture in times of high humidity.
To enjoy the best and the latest in refrigeration, get a Samsung refrigerator home today. You may buy it online on the website or check it out at a Samsung store near you.