Your health in your hands.
Samsung Health tracks your activity, nutrition and sleep, and delivers insights based on your progress.

Download the Samsung Health app.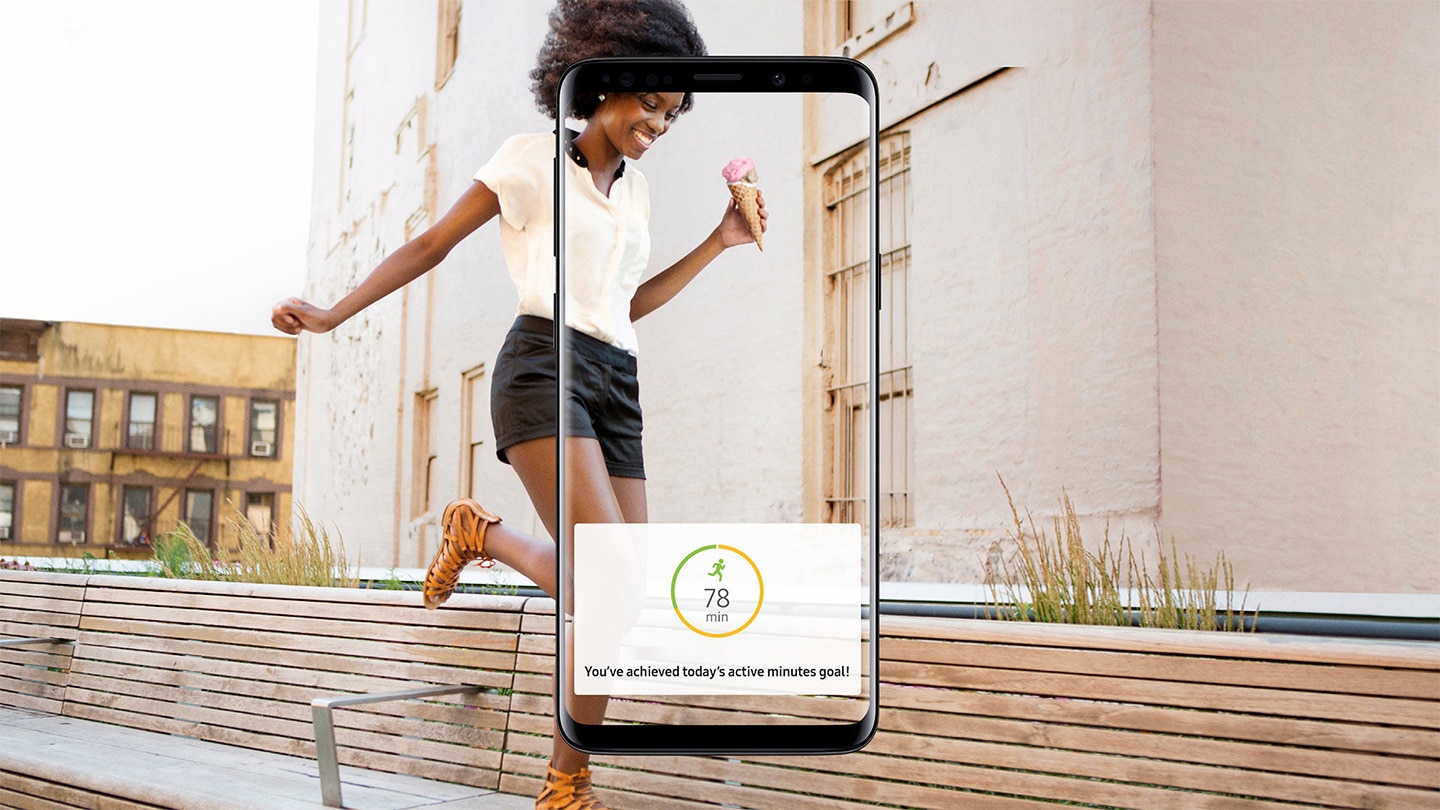 Point, scan, and keep track.
Discover an easier way to track your nutrition. Use Bixby Vision to scan your food and Samsung Health will calculate and log the information.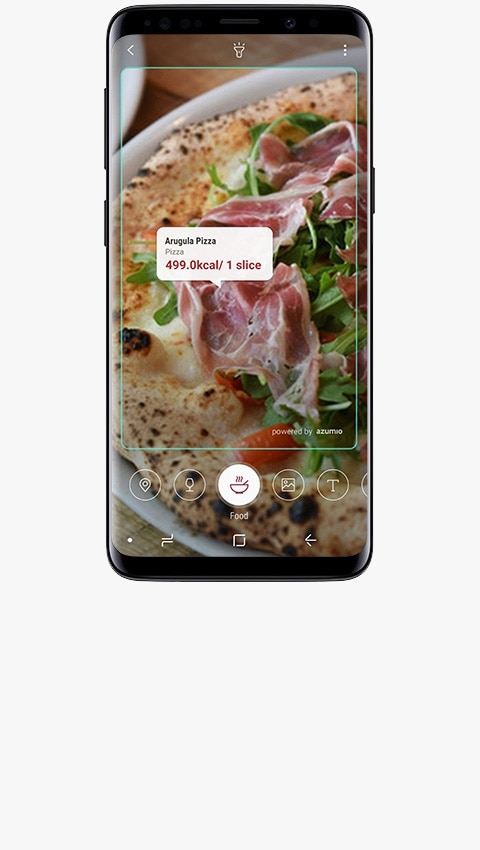 STEP 1
Point and scan
Scan your food with Bixby Vision to get started.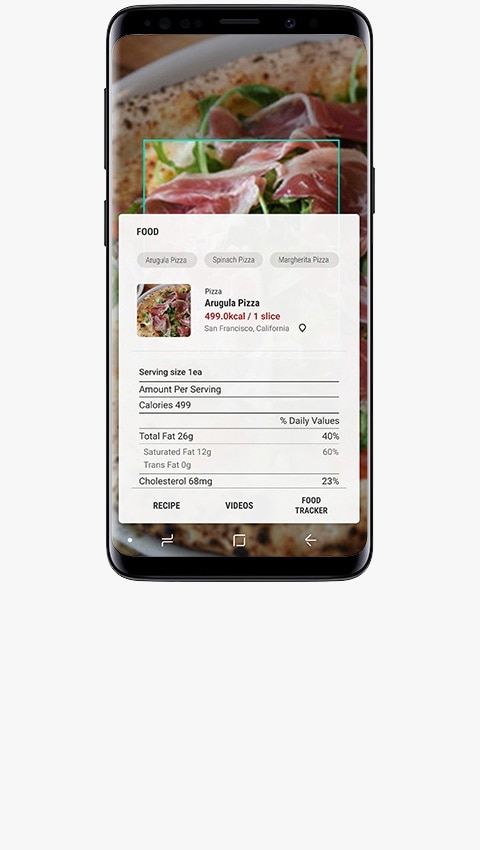 STEP 2
Get instant information
See your food's calorie count and other nutritional information.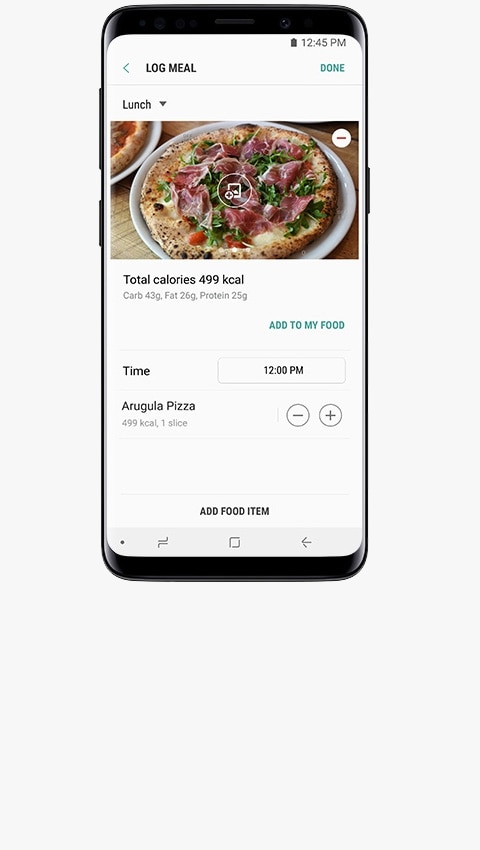 STEP 3
Log your food
Keep track of your intake to stay on top of your health goals.
* This feature only works with Galaxy S9 and Galaxy S9+.
* This is only an estimate of the energy content of food. The number of calories actually absorbed by the body can vary.
* Results may vary. Accuracy of Bixby Vision may differ depending on surrounding conditions.
Set your health goals.
Small changes get big results.
By setting goals in three key areas of your life, you'll get closer to becoming a better you.
Track your Activity.
Get the full picture by monitoring what you do, eat and drink.
Track as much as you want, as often as you want.
It's completely up to you.
Track your wellness
Monitor your weight and your blood glucose levels, or track your sleep patterns and heart rate to establish healthier habits.

* The device shown is the Galaxy S8.
UI of the actual product may be different.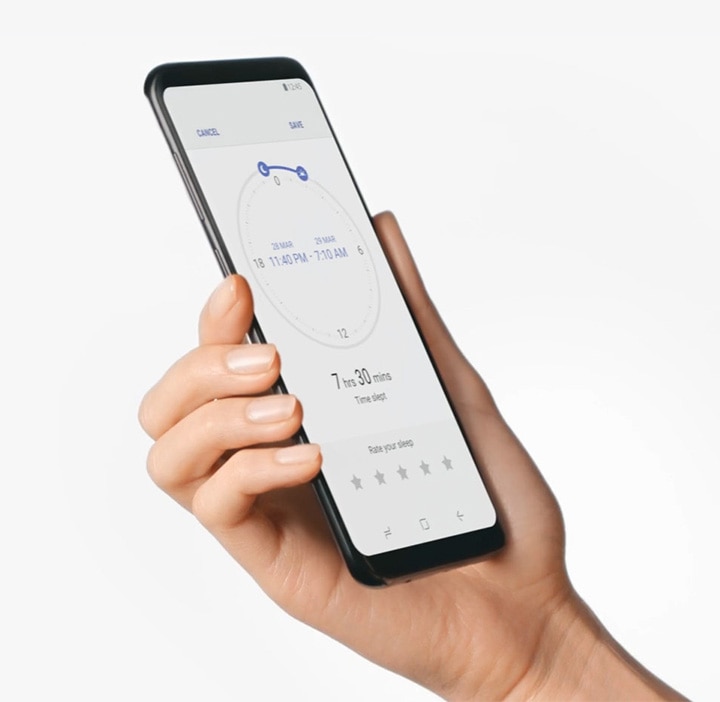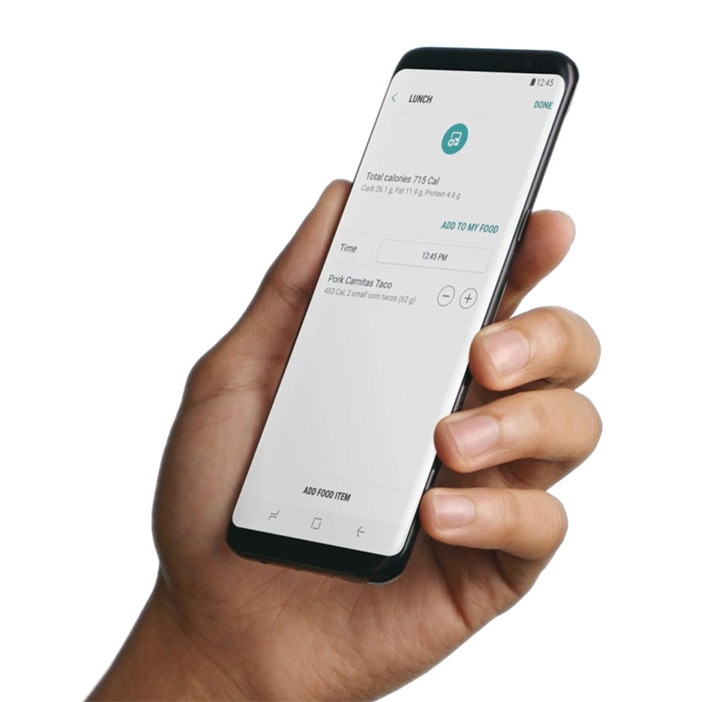 Track your intake
Caffeine, water and meals are all there.
Tap into a food database that lets you quickly log your food and see a detailed nutritional breakdown.

* The device shown is the Galaxy S8.
UI of the actual product may be different.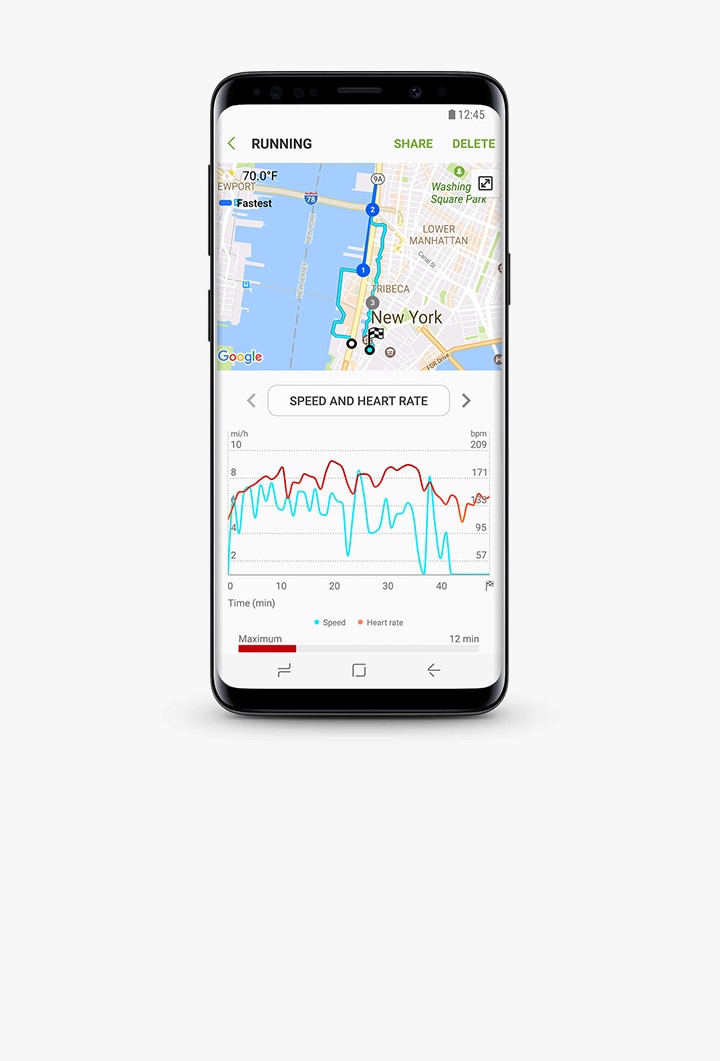 Track automatically
Samsung Health comes with workout auto-detection.
So when you are running or walking, Samsung Health can recognizes your movements and track it on your devices.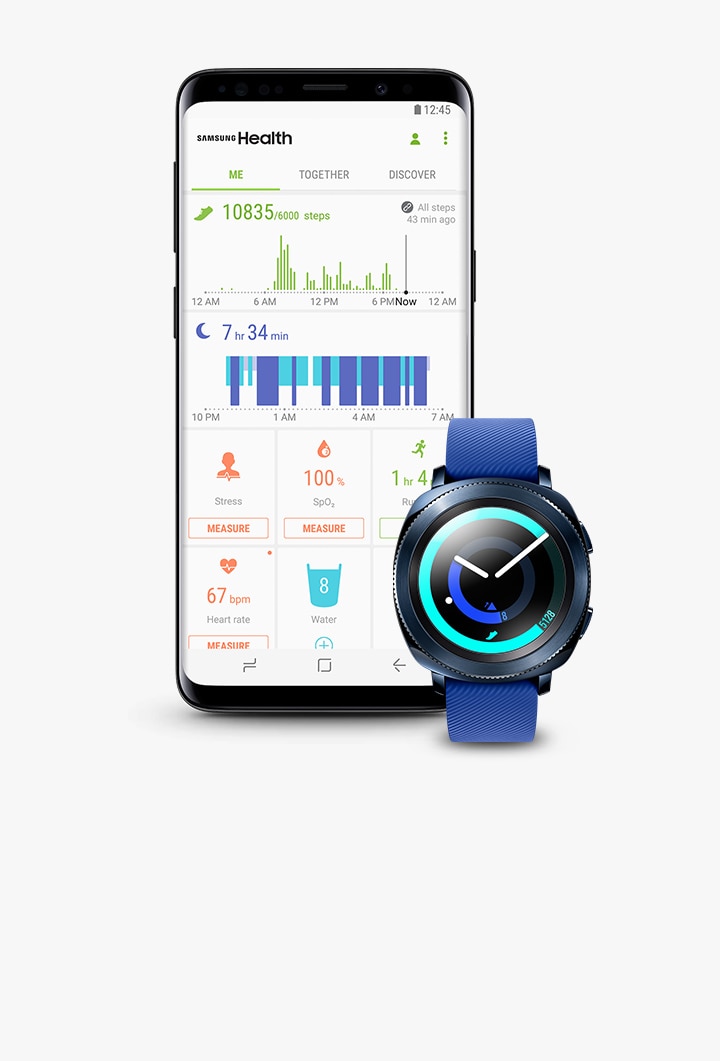 Sync your trackers
Samsung Health may sync your wearable's, smart devices and other health-related apps, so you can make sure your information is up to date.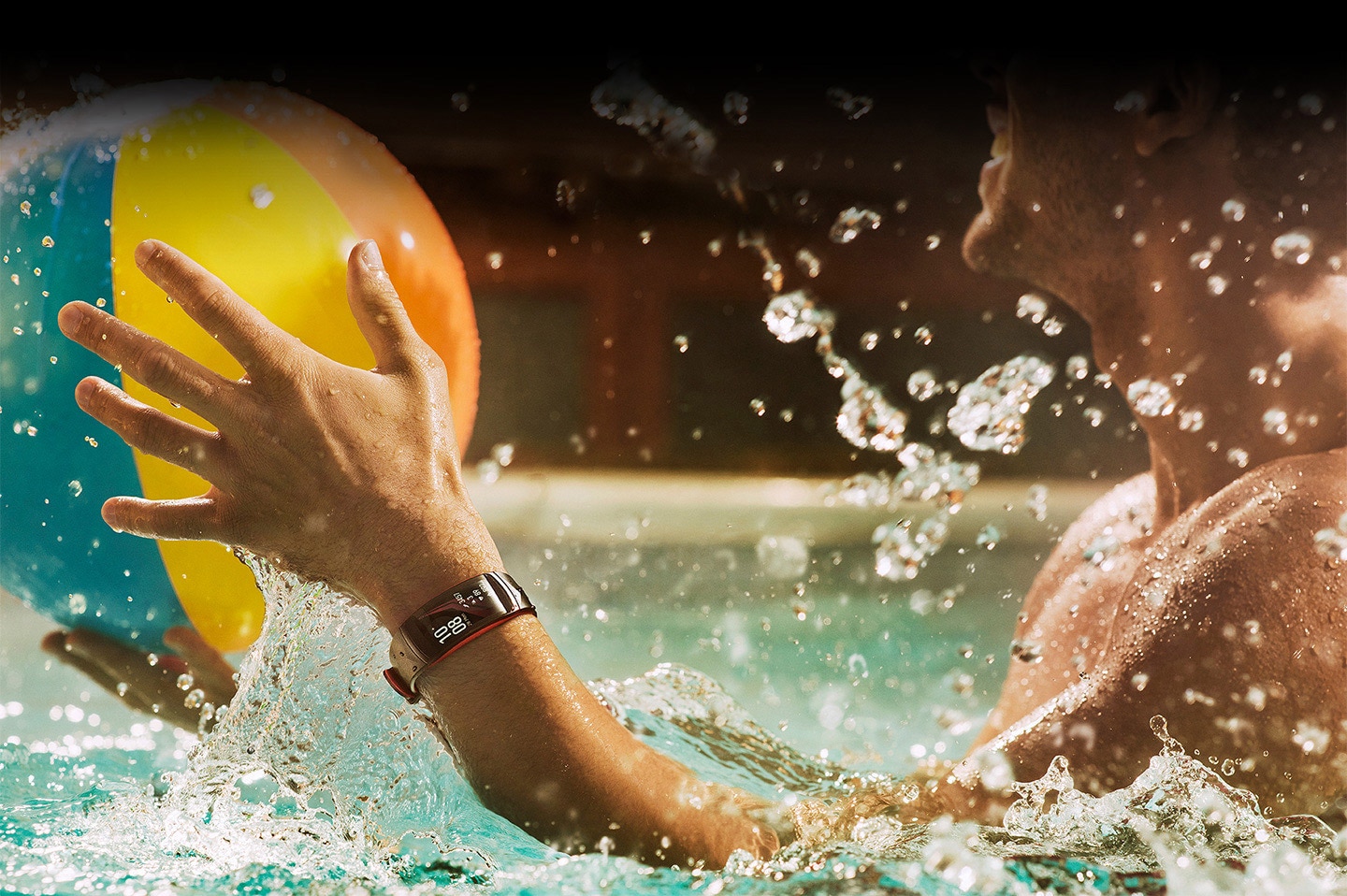 Get helpful insights based on your lifestyle.
You may get useful feedback that will help you get to the next level.

Never lose steam
Track various types of exercise, not just your step count, but running, cycling, and swimming, too.

Check your weekly health status
Each week you can check your progress,
see how you did for the week or break down your daily stats.

Tackle new goals
Samsung Health may help you easily set up your own goals based on your milestones.
Stay motivated.
Hit milestones, earn rewards and compete with friends and other Samsung Health users.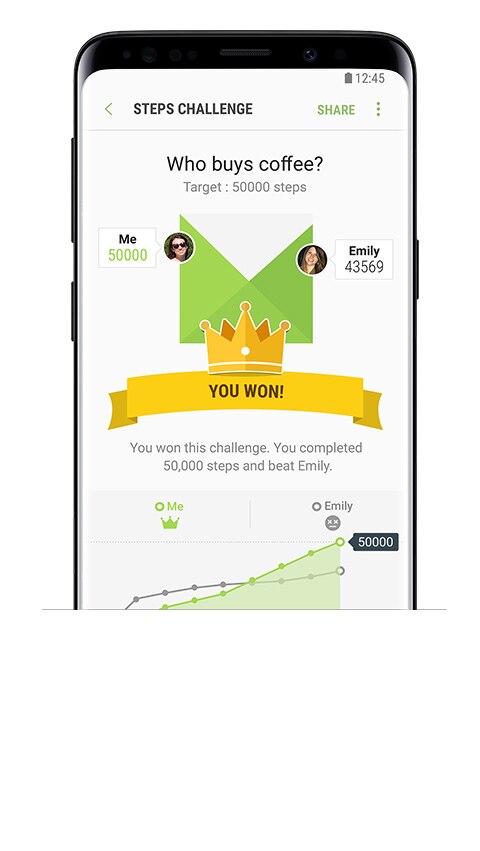 Go head-to-head with friends
Use together to challenge your friends and see where you stand.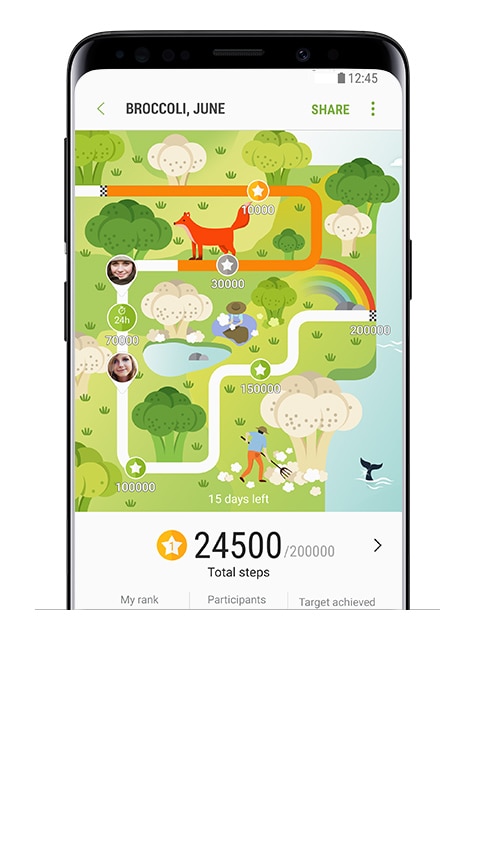 Join a challenge
Compete with friends by joining a challenge.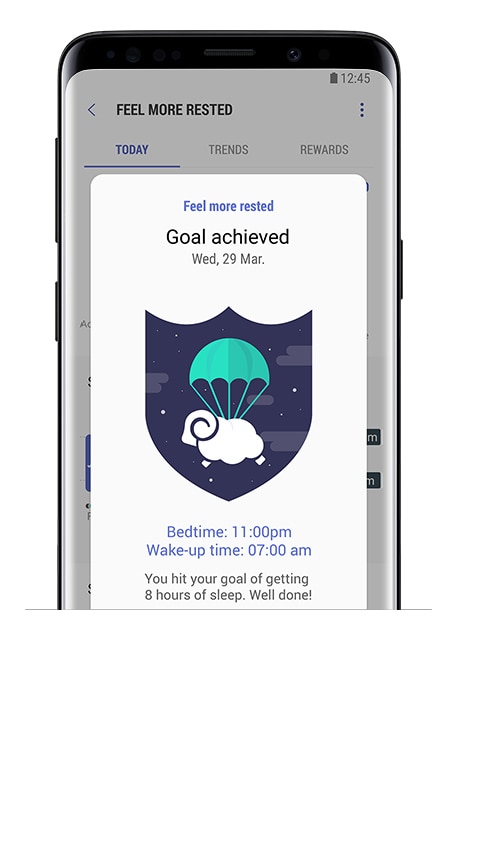 Hit milestones
Earn badges for your breakthroughs, because every accomplishment deserves a shout-out.
Keep your records secure.
With Samsung Health, your information is secured with Samsung Knox - award winning security platform.
Sync apps and devices.
Samsung Health works with a number of Samsung devices, as well as other digital health equipment, to make tracking easy.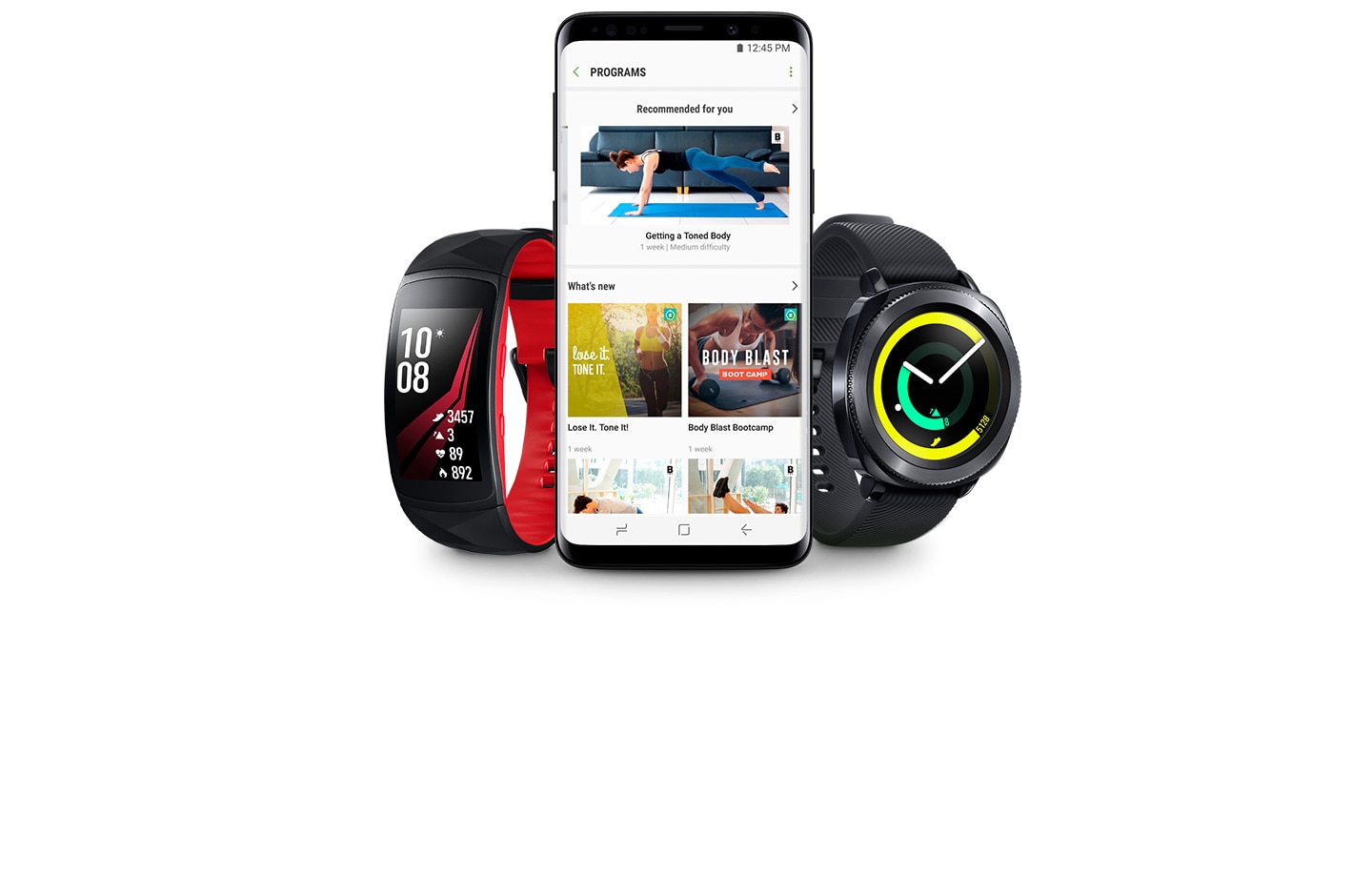 Samsung Wearables with Samsung Health
Certain features of Samsung Health may also be used with
Gear Fit2 Pro and the Gear Sport in connection with your mobile device's Samsung Health app, so it's easy to track your activities.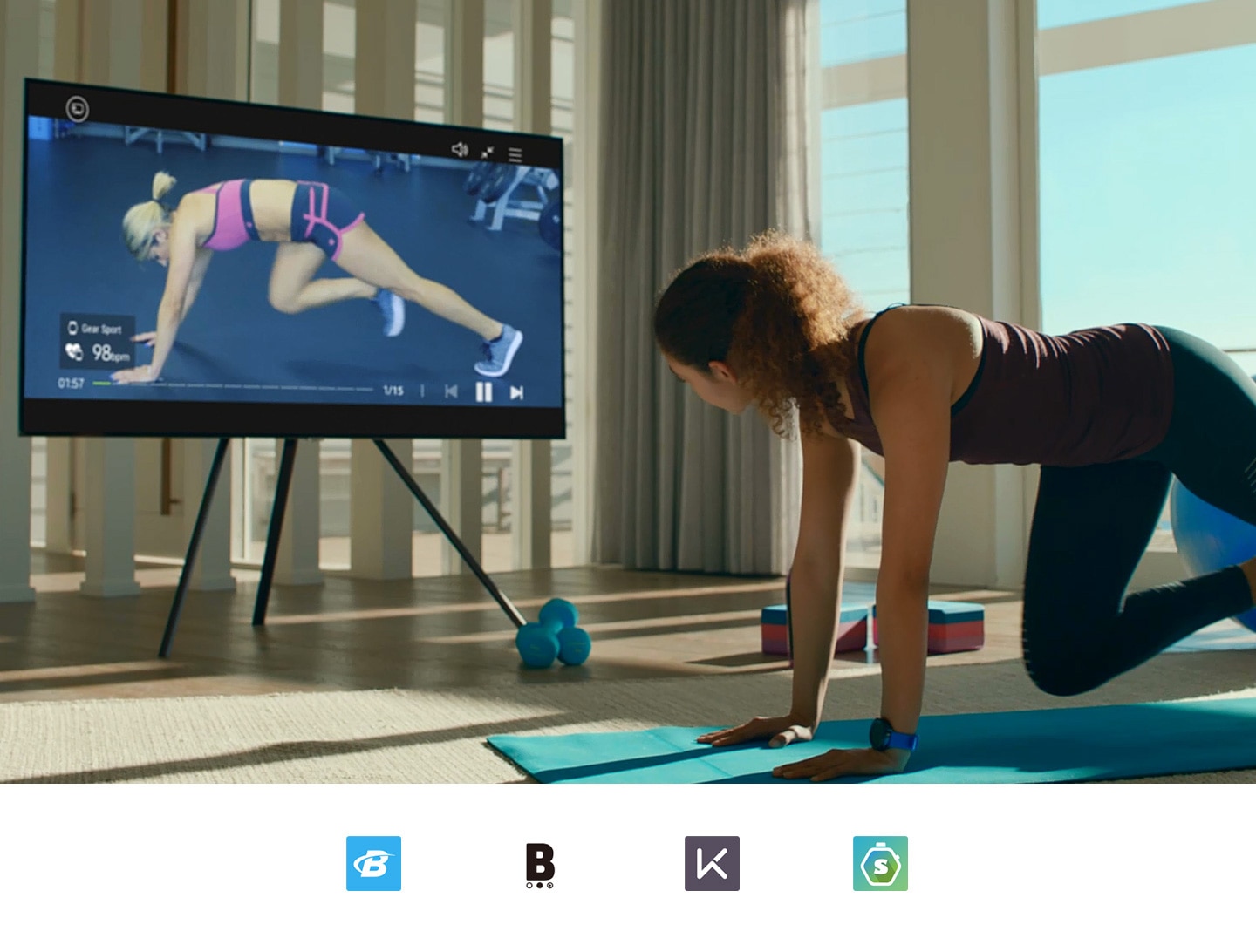 Try a variety of fitness programmes offered by our valued fitness partners
You can use certain features of Samsung Health, such as fitness programmes, with a Samsung Smart TV that supports mobile device screen mirroring.
Find a variety of fitness and exercise programmes – such as weight loss, build muscle, and home training – in one place.

* Samsung Health's features and characteristics, as well as the apps and accessories that can be synced, may vary depending on the user's device type, model, OS, and app version, and may also vary by country, depending on applicable laws and regulations.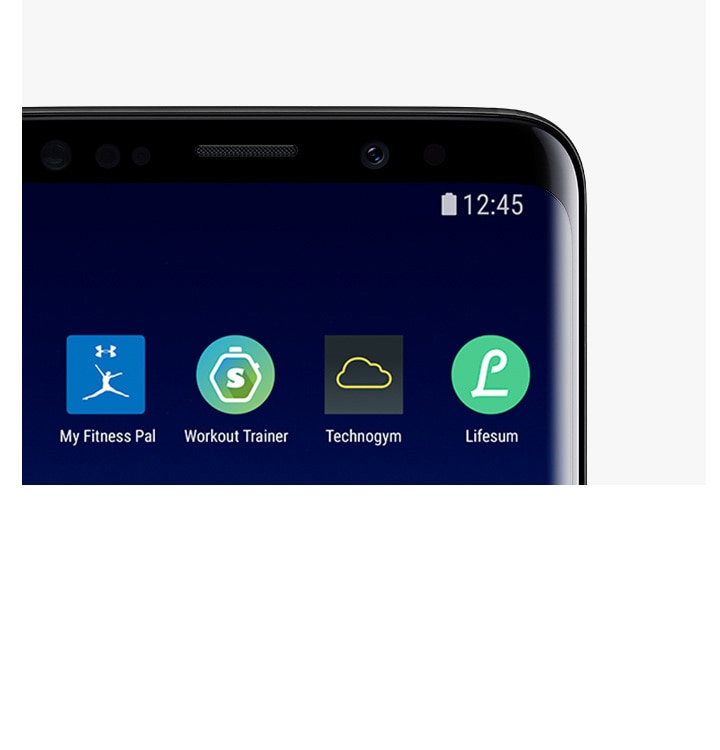 Apps with Samsung Health
Samsung Health works seamlessly with a number of third-party apps like diet trackers or fitness apps.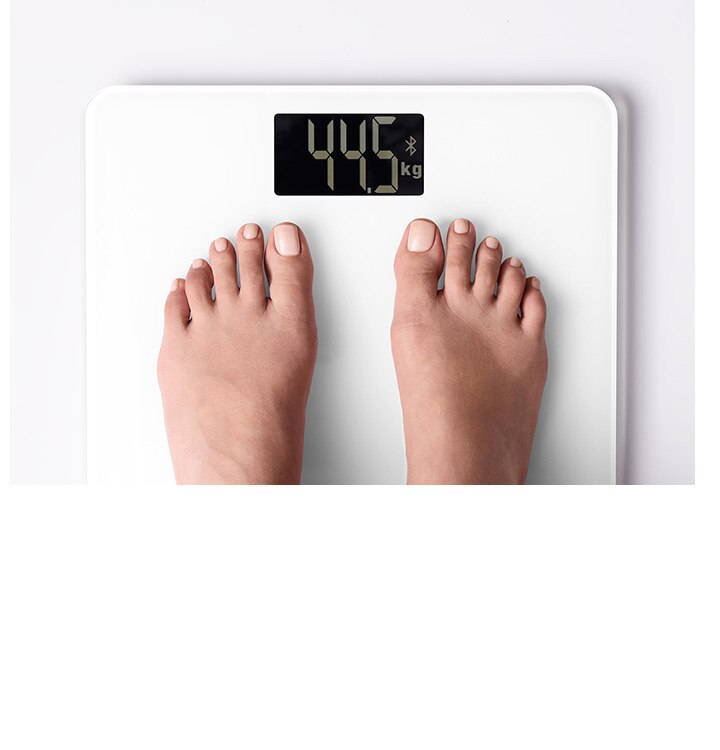 Devices with Samsung Health
Get more out of Samsung Health by syncing up devices like glucose monitor or scale to keep close tabs on what's most important to you.
A smarter way to use Samsung Health
Bixby makes your phone helpful.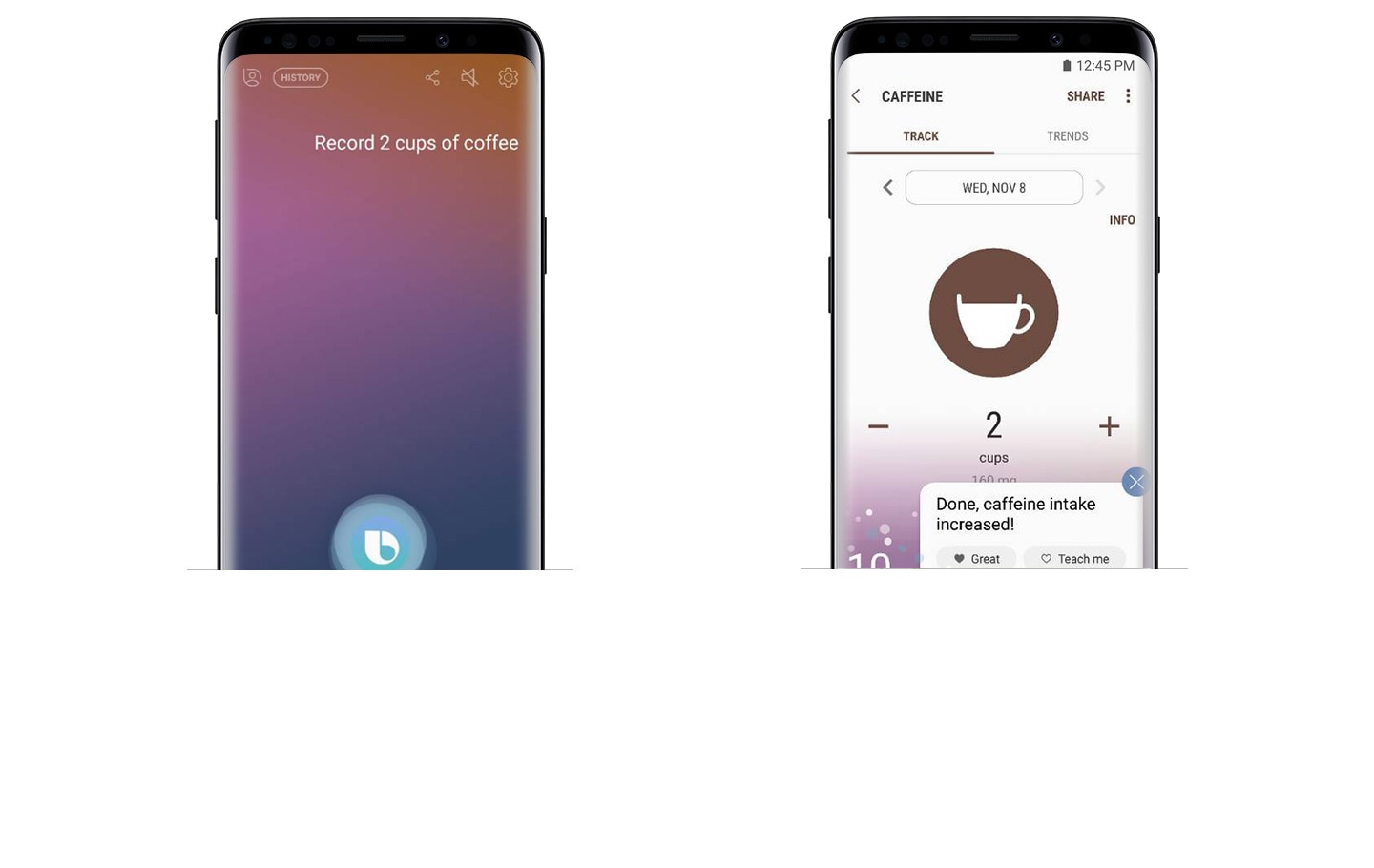 Start Samsung Health with Bixby
Easily track your activity history with a simple command.

* Sequence shortened.
** The features of Samsung Health available with Bixby are limited.

Get the app
Download the Samsung Health app now.
* This app is solely intended for fitness and wellness purposes only and is not intended for use in the diagnosis of disease or other conditions, or in the cure, mitigation, treatment or prevention of disease.
Supported features might vary by country and device