Galaxy Z Fold2 5G
This is the phone that's changing the shape of the future. Discover the cutting-edge hinge technology that allows it to fold like a book, stand on its own, and break the rules of what you thought a smartphone should do.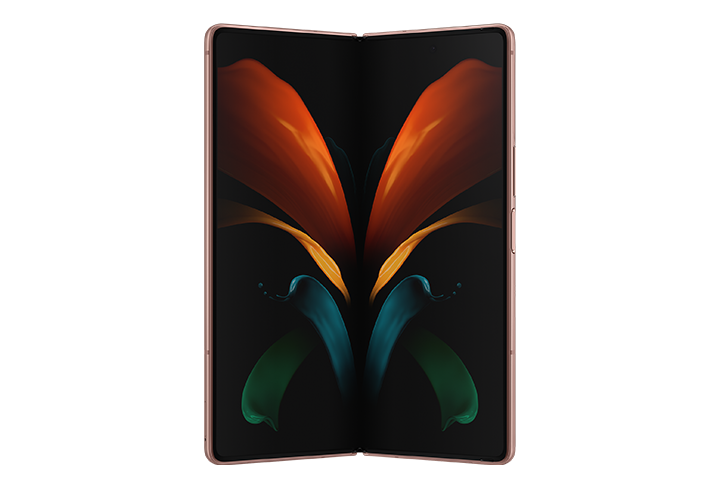 Galaxy
S21 | S21+ 5G
Never miss that perfect shot again. Meet Galaxy S21 and S21+ 5G. Designed to revolutionize video and photography, with beyond cinematic 8K resolution so you can snap epic photos right out of video. It has it all in two sizes: 64MP, our fastest chip and a massive all-day battery. Things just got epic.

Galaxy
Note20 |
20 Ultra 5G
This isn't a smartphone as you know it. This is the phone made for the new norm, with a computer suite in your pocket, pro-grade 8K video and editing, and the smoothest display on Galaxy — controlled by the most powerful S Pen yet. This is the new power phone: Galaxy Note20 and Note20 Ultra 5G.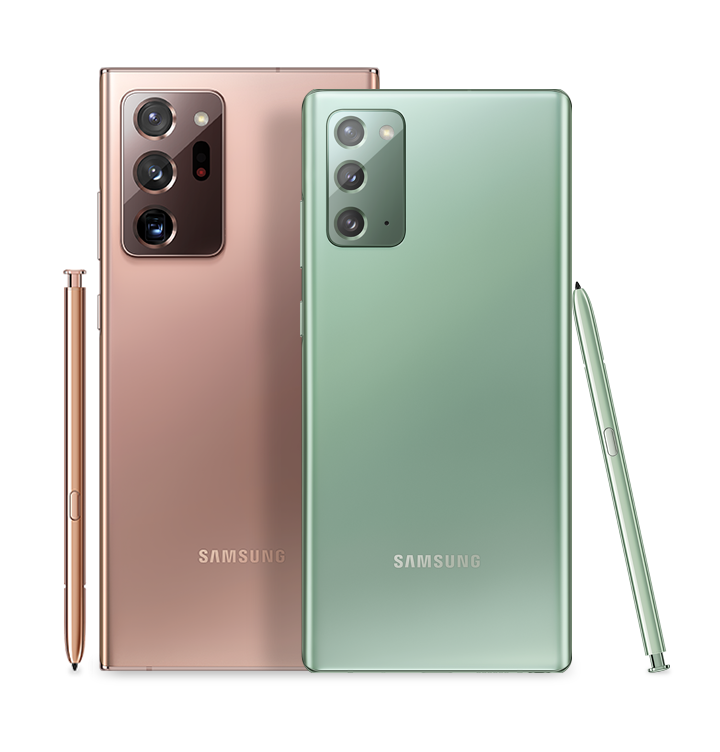 Galaxy Note10 Lite
Slide out the S Pen to unlock the full power of your Galaxy Note10 Lite. With the large screen space provided by its Infinity-O Display combined with its powerful battery, Galaxy Note10 Lite delivers more room to enjoy what you love, for longer.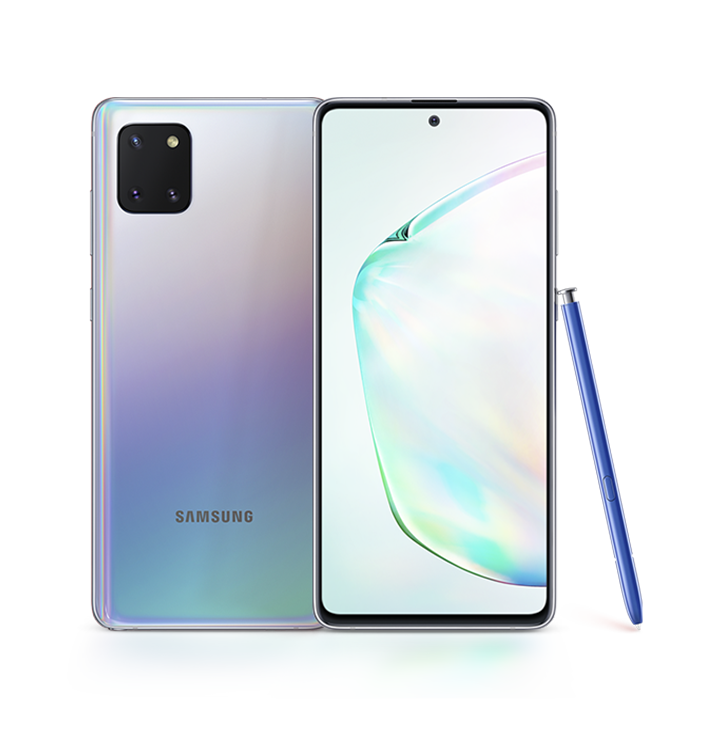 Galaxy A
Built for the era of live

It's built with revolutionary camera, designed to give you the freedom to document your life as you live it.

Explore the Latest & Best Samsung Smartphones
Smartphones have become an essential part of our everyday lives. They take care of the needs of different people—a social butterfly who wants to stay connected to her friends all the time; a movie buff who wants his daily dose of entertainment; a shopaholic who wants to grab all the latest online deals; and a game lover who wants to beat the high score. From students to senior citizens—people of all ages rely on their smartphones for work and entertainment.
Samsung has been a leader in the smartphone revolution in Malaysia. We have brought a number of innovations to the market with our Galaxy Note, A and S Series phones.
The new super powerful Galaxy Note10+. With a 4300mAh battery that gets you through your day. The Quad camera taking stunning photos, day or night. The S Pen for control without touching your phone. And the largest-ever 6.9-inch Infinity-O Display. Choose a color to put power in your hands.
Let's look at some of the latest features in our new mobile phones.


Infinity-O Display

Samsung offers an immersive viewing experience with our Infinity-O Display and Infinity-U Display present in Galaxy Note 10, Galaxy Note 10+, Galaxy S10, Galaxy S10+, Galaxy S10e, Galaxy Note9, Galaxy A80 and Galaxy A70. The continuous and seamless surface facilitates uninterrupted viewing. The display covers the entire front screen, offering a larger viewing space, while keeping the smartphone suitable even for one-handed use.



Bixby

Bixby is an intelligent voice assistant that enhances your smartphone experience. It responds to voice, touch, and text commands and makes managing varied tasks simple. It also studies your usage patterns and offers customised recommendations. Check out the personal mobile manager - Bixby, on the latest Galaxy A50, Galaxy A70 and Galaxy A80



Camera

Quad Camera on Note10+ and triple rear cameras of the Note10, Galaxy S10, Galaxy A70 and Galaxy A80 enable you to take crisp and beautiful photos. They let you capture close-up as well as ultra wide angles in a single shot. The Live Focus feature enables users to highlight the subject. Stamps and stickers add a fun element to your picture. Additionally, the cameras also let you click bright photos in low-light settings.



Security

The Ultrasonic fingerprint is the latest feature to ensure enhanced security and privacy in Samsung smartphones. Using ultrasonic pulses, it detects the 3D ridges and valleys of your fingerprint, so only you can access your phone. Needless to say, the scanner helps you prevent unwanted snooping.



Resistance

It is now possible to use your Samsung smartphone worry-free even while taking a shower or playing at the beach. The latest models come with IP68 rating, ensuring that the devices are resistant to dust as well as water. Some of them being Galaxy S10, Galaxy Note10, Note10+ and Galaxy A70.



Performance

The 7nm processor offers quick and efficient performance. Fast charging capabilities restore the battery quickly. Enhanced RAM allows smooth multitasking. Besides, gigabit Wi-Fi and 2 gigabit LTE helps to build a connection with networks having speeds as high as 1 gigabit per second.



Wireless charging

With wireless charging, you do not have to deal with the sight of messy wires or sit near the switchboard to use your smartphone while it is being charged. Simply place your HP Samsung on the wireless charger and continue using it in landscape or portrait mode.



Dual SIM and 4G LTE connectivity

Samsung smartphones like Galaxy A70, Galaxy A50 and Galaxy A30 support two nano-SIM cards along with a microSD card slot for expanding the memory storage to 512 GB. These Dual SIM 4G LTE-enabled models offer efficient connectivity. The Galaxy S10 5G puts the unrivaled power, speed, and connectivity of 5G networks to work for you.
Browse the website to pick the best Samsung smartphone to suit your specific requirements. Purchase online or use the Samsung store locator option to discover a Samsung store near you.
*Image of Galaxy S21 Ultra 5G phone in Phantom Black and its rear cameras simulated for illustration purposes.
*Image of Galaxy S21+ 5G phone in Phantom Violet and Galaxy S21 5G phone in Phantom Pink simulated for illustration purposes.
*Image of eleven Galaxy S20 FE 5G  phones standing upright in a circle simulated for illustration purposes
*Image of two Galaxy S21 Ultra phones in Phantom Black with red graphic wallpaper onscreen simulated for illustration purposes.
*Image of two Galaxy S21 Ultra 5G phones in Phantom Black with red graphic wallpaper onscreen simulated for illustration purposes.
*Simulated picture. Color availability may vary depending on country or carrier. Galaxy A52, Galaxy A52 5G and Galaxy A72 are rated as IP67. Based on test conditions for submersion in up to 1 meter of freshwater for up to 30 minutes. Not advised for beach, pool use and soapy water. In case you spill liquids containing sugar on the phone, please rinse the device in clean, stagnant water while clicking keys. Safe against low water pressure only. High water pressure such as running tap water or shower may damage the device. Device featured in this image is Galaxy A52.