How to position the Drain Hose in a Semi-Automatic Washing Machines?
Last Update date :
Sep 15. 2020
STEP 1. ESTIMATING THE LENGTH OF DRAIN HOSE.
1
When there is no threshold (barrier) ,the length of the drain hose should not exceed 3m.
2
When it is necessary to connect the drain hose with the drain outlet located far away, connect the extension hose and applicable parts (available from dealers or service centers).
3
Do not install the drain hose where it must extend over a threshold of 5cm or more ; do not install where there is a threshold(as shown above) and the hose must extend for more than 2m.
STEP 2. POSITIONING THE DRAIN HOSE
4
Do not put the end of the drain hose into the water.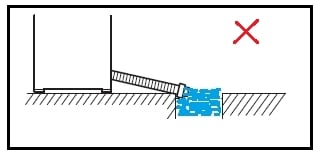 5
Do not place the hose below the floor level of the drain outlet.
6
Do not make the mid part of the hose positioned higher than the ends.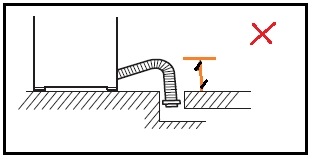 Please click the submit button below to share your feedback with us. Thank you for your participation.
Please answer all questions.