Galaxy S7 Flat/Edge: How do I remove the SIM or USIM card on my Galaxy S7?
Last Update date :
Nov 24. 2020
1. Insert the ejection pin into the hole on the tray to loosen the tray.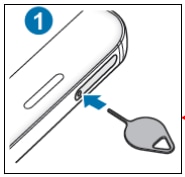 Note: Ensure that the ejection pin is perpendicular to the hole.
Otherwise, the device may be damaged.
-You will hear a slight click when the tray pops out-
2. Pull out the tray gently from the tray slot.
3. Remove thee SIM or USIM card.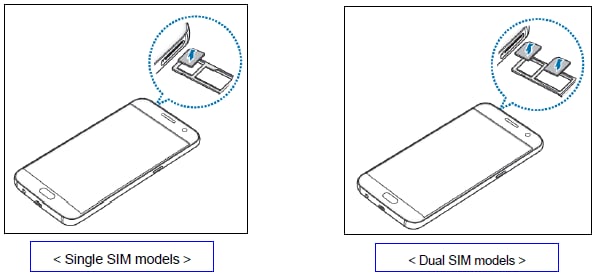 4. Insert the tray back into the tray slot.
•

If you insert the tray into your device while the tray is wet, your device may be damaged. Always make sure the tray is dry.
•
Fully insert the tray into the tray slot to prevent liquid from entering your device.