[GT-S6102] Why SIM 2 is offline when SIM 1 is receiving a call?
Last Update date :
Sep 15. 2020
To start with, GT-S6102 is a dual standby Duos phone and it is normal for the 2nd SIM to go offline while having a call on the 1st SIM (vise versa).
However; during the call, the SIM recieving a call can recieve waiting calls and thus we can do some call forwarding options to transfer the call from the offlined SIM 2 to online SIM 1.
Please follow the steps below to apply Call Forwarding Service on the device:
1. Go to Setting->SIM card Manager ->Dual SIM always on.
2. Input SIM 1 and SIM 2 mobile numbers.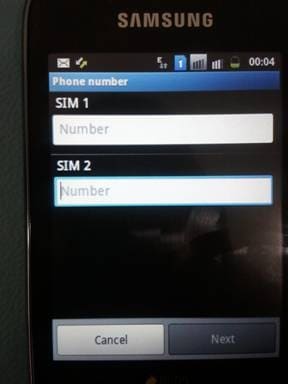 3. Choose Both SIM Cards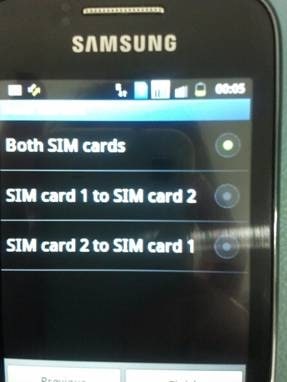 4. Confirm by selecting OK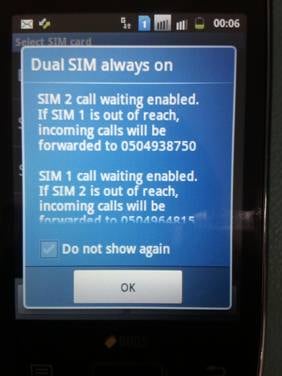 Now you can recieve any incoming calls whether the other SIM card is offline.
Please answer all questions.