How can I make GT-S7562 able to receive calls in both SIM cards?
Last Update date :
Sep 15. 2020
Please follow the steps below on how to set up the GT-S7562 in recieving a call while the other SIM card is on call also.
Access the SIM card setting to Setting->SIM Card Manager.
From the SIM Card Manager, you will see SIM 1 and SIM 2.
Tap on each SIM card icon and check Activate (Use Network)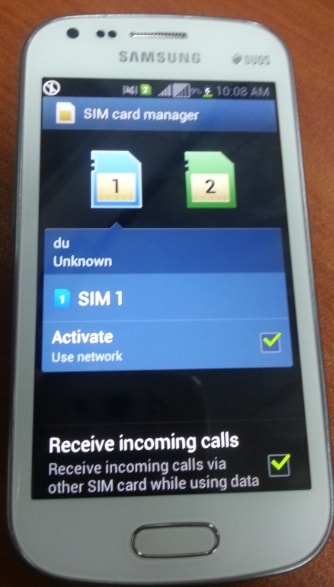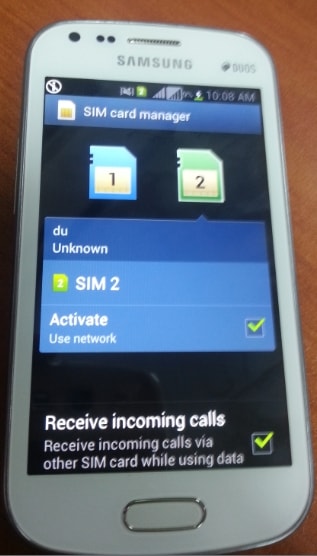 After activating both, scroll down and find "Dual SIM always on"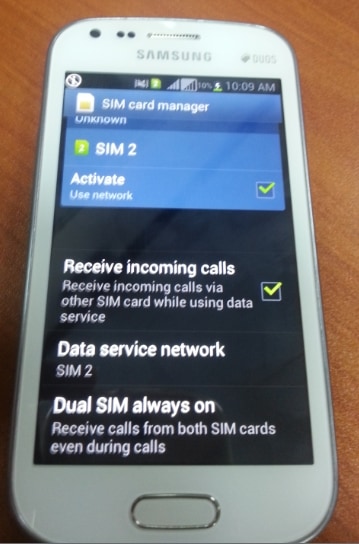 Tap on it and input the mobile number of SIM 1 and mobile nuimber of SIM 2. Press Next After.
Then Select Both SIM Cards on the option.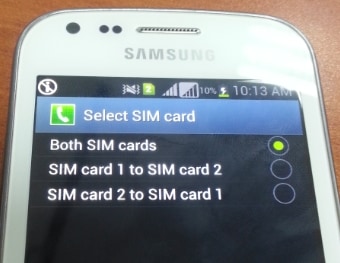 Finish the set up and let the phone set with the network completely the option for call forwarding.
Note: This method is for call forwarding the call from the offline SIM card to the SIM card recieving the live call. The forwarded call will now become a waiting call for the active SIM.
Please answer all questions.