Will device NFC work if equipped with LED cover?
Last Update date :
Nov 11. 2021
NFC may not be available while being activated LED light of LED cover. Genuine Samsung LED cover is largely divided into LED view cover (back protection & screen cover type, LED function is on the screen cover) and LED back cover (LED function is on the rear case), and NFC use may be temporarily restricted for LED view cover. 
Before you try the recommendations below, be sure to check if your device's software and related apps are updated to the latest version. To update your mobile device's software, follow these steps:

Step 1. Go to Settings > Software update.
Step 2. Tap on Download and install. 
Step 3. Follow the on-screen instructions.
LED cover features
According to the message that shows up when you turn on the LEDs of the case, "NFC isn't available while using Light control". It means that you cannot read or write NFC tags or share data between NFC devices when using Light control.
Mode lighting: When Galaxy device is facing downwards, a light show is presented with the LEDs.
LED notification icons: You will get notification icons on the back when a notification comes.
Camera timer: If the timer for the rear camera is turned on, the countdown will be shown on both the screen and the cover.
Emoticons for the rear cameras: When you open the camera app, and the rear cameras are active, a LED icon you chose will be shown on the back cover. 
Note: Supported functions may vary depending on the type of genuine LED cover.
What is NFC?
NFC stands for "Near Field Communication" and, as the name implies, it enables short-range communication between compatible devices. NFC technology allows users to make secure transactions, exchange digital content, and connect electronic devices with a touch. NFC transmissions are short range (from a touch to a few centimeters) and require the devices to be in close proximity.
NFC is the technology in contactless cards and the most common use of NFC technology in your smartphone is making easy payments with Samsung Pay. NFC can also be used to quickly connect with wireless devices and transfer data.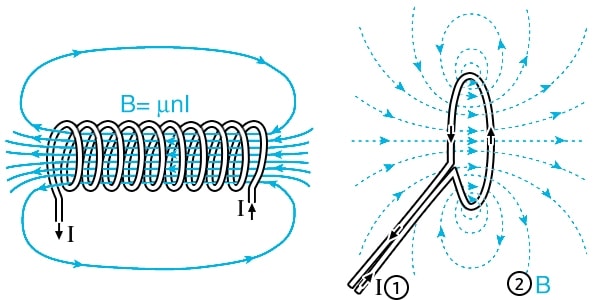 ①    Electric current
②    Magnetic field B produced by loop current
How do I quickly turn NFC on and off?
Step 1. Swipe down from the top of the screen twice, to access your quick settings.

Step 2. Swipe left to see more options.
Step 3. Tap NFC to turn it on or off.
Note: Available settings and screens may vary by wireless service provider, software version, and device.
Please answer all questions.