Samsung and Micro:bit
Learn to code anywhere, any time
Computer code is at the heart of loads of things now – computers, TVs, phones, even fridges! It's the instructions that make them do what they do. The great thing is, anyone can do it, you just need a few simple tools.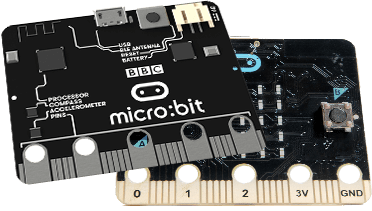 Samsung has partnered with the micro:bit foundation to provide school children across the UK with their very own mini computer, the micro:bit. Every Year 7 child will receive one for free in the UK. This tiny device makes coding easier than ever before, especially when you add in Samsung's powerful micro:bit app. The app lets you code anywhere you want – at home, on the bus, or even in the playground – by pairing your Android phone and the micro:bit!
Introducing Team micro:bit
The best way to learn how to code is through doing. Don't worry about what happens – if you get stuck, we've got our very own experts on hand. Dot, Jax and Dot's mum Kate are 'Team micro:bit', and they're here to help.
Select a character below to get to know them.