Create Virtual Desktops Using Simplified Cloud Access
As businesses, schools, and other organizations move their data to the cloud, managers are seeking ways to leverage the benefits of cloud computing. Replacing bulky individual PCs with virtual desktops offers many cost and management advantages, such as centralized application management and a reduced need for IT support. Samsung testing revealed significantly lower power costs as well. However, creating a virtual desktop infrastructure (VDI) presents challenges. Samsung NX-N2 aids in providing a manageable, cost-effective path to creating workable, user-friendly VDI solutions. IT personnel can provide support and manage applications, backups and security remotely. Valuable resources can be saved by reducing the need to visit individual workstations that have a range of operating systems and software. To access the virtual desktop, the user needs only an existing monitor and the compact NX-N2. Less equipment helps clear the physical desktop of cumbersome computers and speakers. Users can access the software, settings and data they need on a server. They can focus on assigned tasks rather than on updating software and backing up data.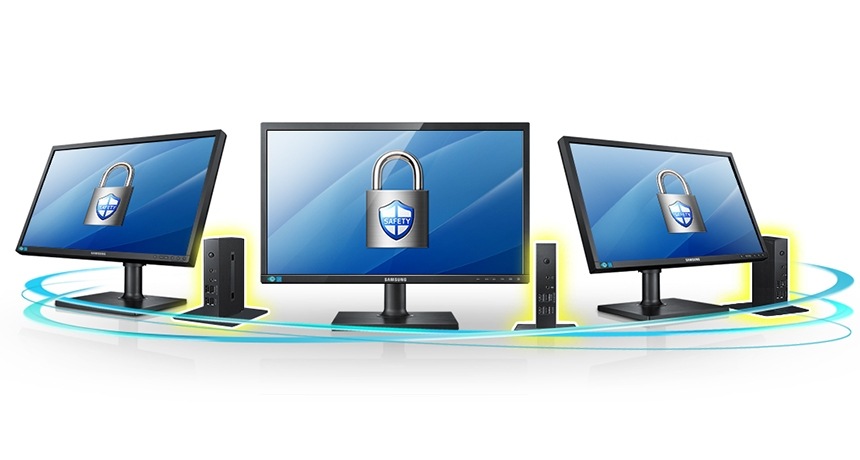 Safeguard Sensitive Company Data
With the NX-N2 zero client, data is centralized and backed up in the data center for increased security. Centralized storage and management also supports compliance with many data protection regulations. The NX-N2 does not have a disk drive or stored data, so confidential data has greater protection from hackers and unauthorized users.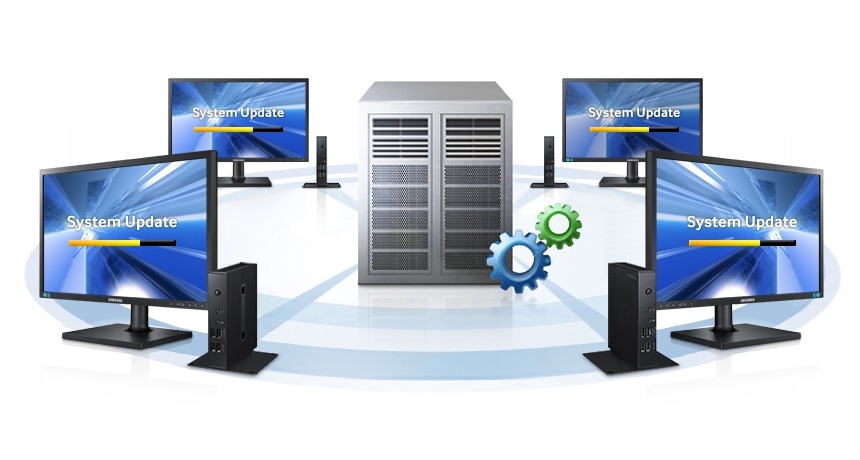 Streamline IT Maintenance and Support
NX-N2 is a zero-client PC-over-IP® (PCoIP®) cloud display that is designed to connect easily and effectively with a company's data center. Because software is centrally deployed, IT infrastructure can be easier and less time-consuming to manage. Most maintenance and support tasks, including software upgrades and patches, can be performed centrally and simultaneously, with no need to visit employees' desks.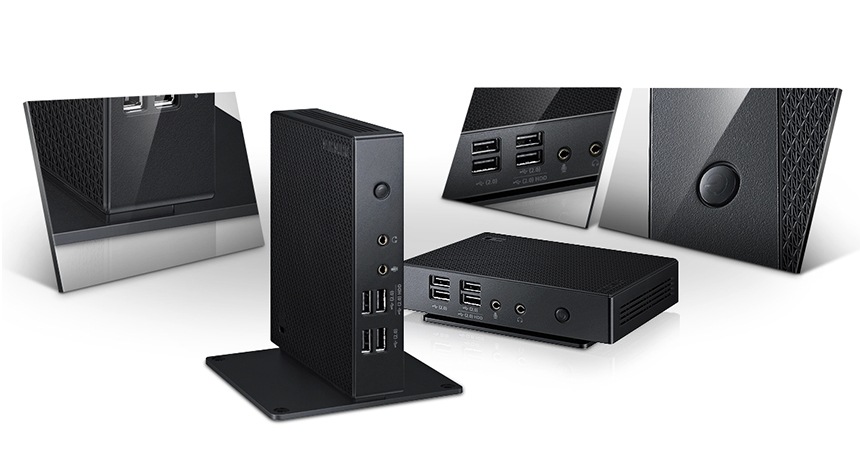 Clear Desktop Clutter with a More Compact and Versatile Device
NX-N2 has a sleek, slim design and takes up much less space than typical desktop PCs. The horizontal model, for example, is 150.0 mm wide, 38.3mm high and 126.4mm deep. A vertical model with a stand is also available. NX-N2 set weighs just 0.425 kg. In addition to taking up less space, the fanless device uses less power than most PCs, which helps reduce electricity expenses. The versatile zero-client NX-N2 also has built-in stereo speakers and offers multiple ports, including 6 USB ports, for connecting various peripherals.
PCoIP
PCoIP is a remote workstation protocol, the result of a breakthrough in display compression for connecting desktops over existing, standard IP networks. PCoIP technology enables centralized management of enterprise user desktops in the data center, and provides remote users with an exceptional computing platform. The PCoIP protocol compresses, encrypts and encodes the entire computing experience at the data center. Then, PCoIP transmits the experience, through pixels only, across a standard IP net-work to PCoIP zero clients. The data never leaves the data center. The PCoIP protocol supports high-resolution, full-frame rate 3-D graphics; high-definition (HD) media and audio; multiple large displays; and full Universal Serial Bus (USB) peripheral connectivity.
Specification
Performance

Processor

Teradici Tera2321

Memory

DDR3 512MB

Storage

256M bit (32M Byte)

Operating System

N/A

Audio
Connectivity

Audio In

MIC IN

Audio Out

Headphone OUT

Video Out

Display Port Out, DVI-I Out

Operation Conditions

Humidity

10% ~ 80%, non-condensing

Temperature

10℃~ 40 ℃

Design

Color

Black

Wall Mount

VESA 100x100 by Cradle

Power

Power Consumption

Max : Less than 30W / Typical : Less than 7 W

Power Consumption (Stand-by)

Stand-by : Less than 1.1W / Power Off : Less than 0.4 W

Power Supply

AC 100 to 240 VAC (+/- 10%)

Type

Adapter

Dimension

Package Dimension (WxHxD)

191.0 x 75.0 x 225.0 mm

Set Dimension with Stand (WxHxD)

Vertical : 115.0 x 157.5 x 126.4, Horizontal : 150.0 x 38.3 x 126.4

Set Dimension without Stand (WxHxD)

150.0 x 30.4 x 126.4

Weight

Package Weight

1.3 kg

Set Weight

0.425 kg

Accessory

Included

1. User Manual, 2. Power Cord / Adater, 3. Quick Setup Guide, 4. Warranty Card, 5. Cradle, 6. Screw

Security
Certification and Compliance

S/W Certification

VMware Ready
Fitur dan spesifikasi dapat berubah tanpa pemberitahuan terlebih dahulu. Gambar yang digunakan hanya untuk tujuan ilustrasi