Gear IconX: How do I charge the battery?
Last Update date :
Sep 22. 2020
Fully charge the battery before using the earbuds for the first time or
when it has been unused for extended periods.
The charging case, which has a built-in battery, is charged along with the earbuds.
You can charge the earbuds by placing them into the charging case without connecting
to an electric socket.
1.Push the "cover open button" to open the charging case.
2. Check the direction of each earbud and insert them into the left and right slots
of the charging case.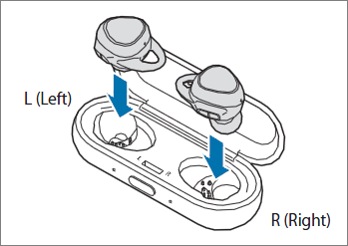 3. Close the charging case.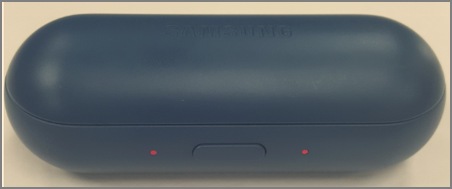 4. Connect the USB cable to the USB power adaptor,
and then plug the end of the USB cable into the multipurpose jack of the charging case.
5. Plug the USB power adaptor into an electric socket.
The batteries of the earbuds and the charging case are charged simultaneously.
6. After fully charging, disconnect the charging case from the charger.
First unplug the charger from the charging case, and then unplug it
from the electric socket.
Please answer all questions.