Galaxy S8/S8+: How to remove the Google account from the account settings?
Last Update date :
Sep 15. 2020
Samsung is aware of this symptom which may appear on some limited S8/S8+ devices and this has been caused by problem of latest Google GMS (Google Mobile Service) core.
As Google is scheduled to release a new GMS core update at earliest possible, this problem will be resolved with upcoming GMS core update.
- Alternatively before releasing new GMS core update from Google side, you can remove Google account after changing screen lock type to "Swipe" or  "None". Please follow below steps to change screen lock type and try to remove Google account again.
    [ How to change screen lock type ]
Settings > Lock screen and security > Screen lock type > change to "Swipe" or "None" type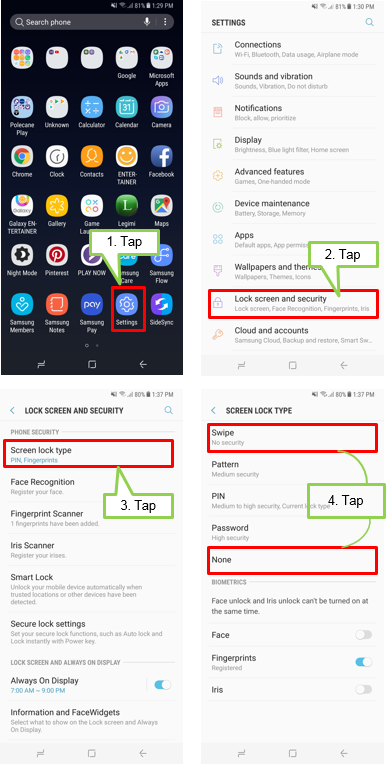 Please click the submit button below to share your feedback with us. Thank you for your participation.
Please answer all questions.