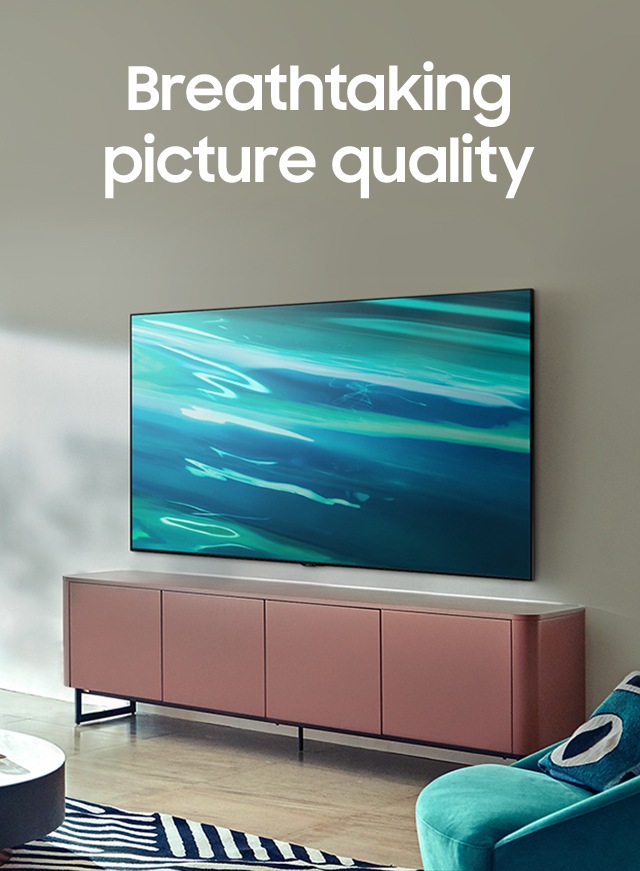 Experience the content you love in its most vibrant form. With a billion colours and a powerful processor that constantly optimizes the scene, the QLED 4K elevates your viewing experience to breathtaking levels.
One billion shades of accurate colour
100% Colour Volume with Quantum Dot
Quantum Dot Technology delivers our finest picture ever. With 100% Colour volume, Quantum Dot takes light and turns it into breathtaking colour that stays true at any level of brightness.
100% Colour volume measured to DCI-P3 standard, certified by VDE.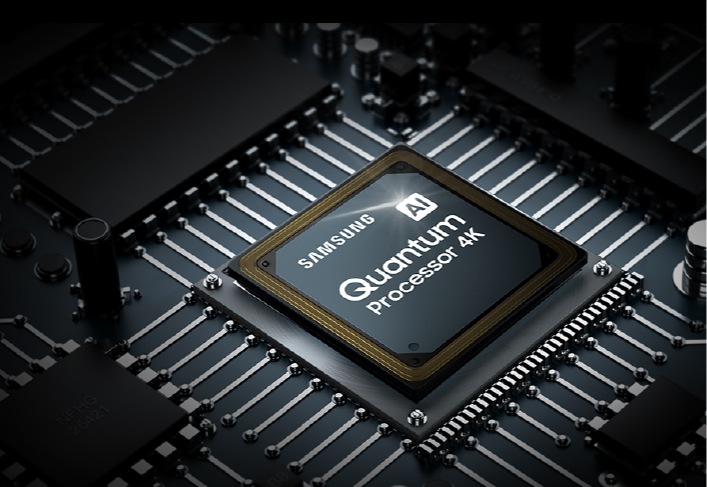 Powerful intelligence for perfection
Quantum Processor 4K
Samsung's powerful processor optimizes your picture to excellent viewing quality, improving all your content.
*Quantum Processor Lite 4K in Q60A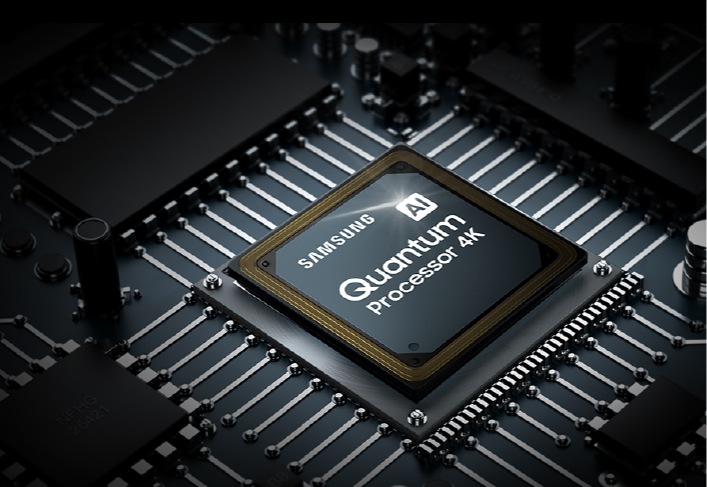 Upgrade what you like to 4K
4K AI Upscaling*
4K AI Upscaling uses Samsung's powerful Quantum Processor, automatically analyzing the input source to reduce image noise, restore lost detail, and define edges around objects and text. Now you can get 4K resolution images and sound, regardless of the source.
*In Q80A & Q70A only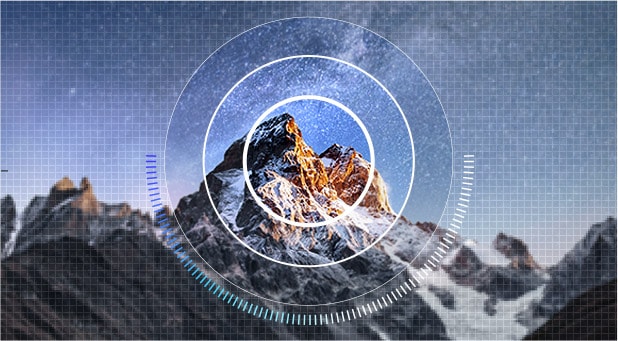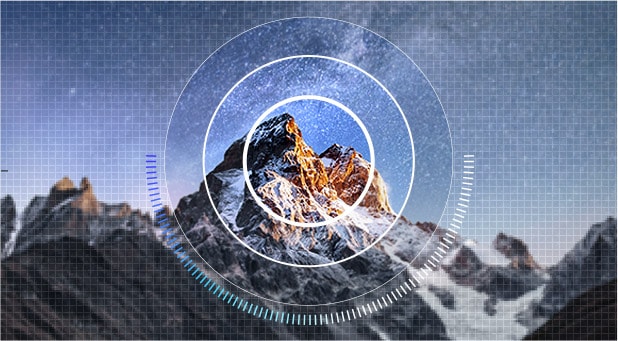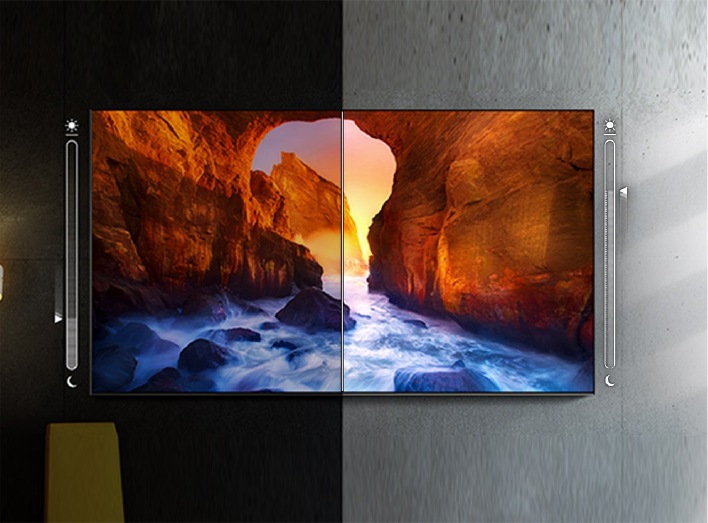 Surroundings change,
picture stays perfect
Adaptive Picture*
Actively adapts to the viewing environment by automatically adjusting the brightness. You can now experience a perfect picture, no matter what time of day or content you're watching.
*In Q80A & Q70A only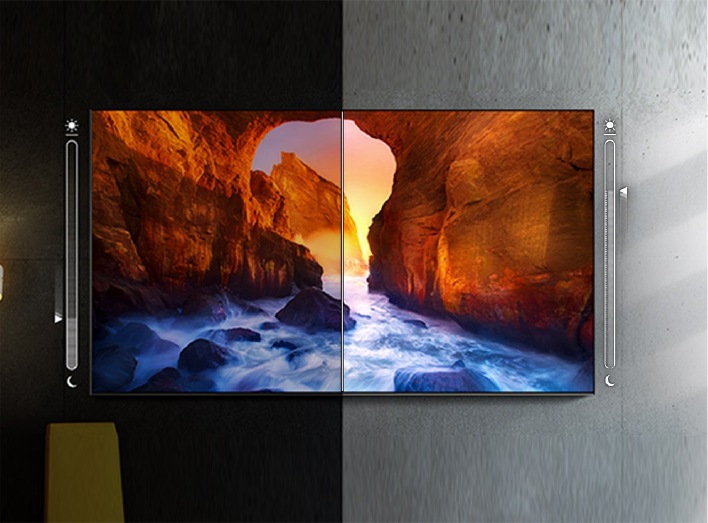 Picture quality that stands the test of time
No Screen Burn-in
Quantum dots are inorganic materials that provide consistently bright and vivid image quality for years. This means, the display dosen't burn-out with time, and the amazing colours and details you see today will stay the same over time.
Warranty Policy
Comparison for illustrative purpose only
Witness fine details in dark and light
Direct Full Array 8X*
Concentrated zones of precision-controlled backlights display ultra-deep blacks and pure whites. See the details come to life with bold contrast.
*For Q80A only.
Direct Full Array Numerical Index based on backlighting, antireflection and contrast enhancement technologies.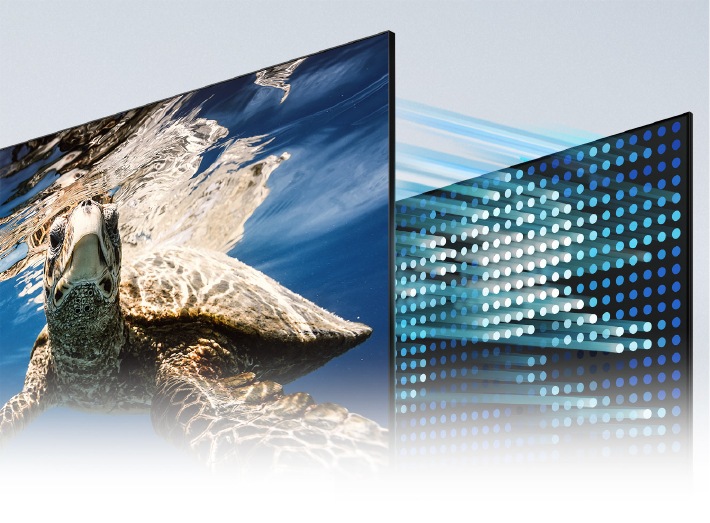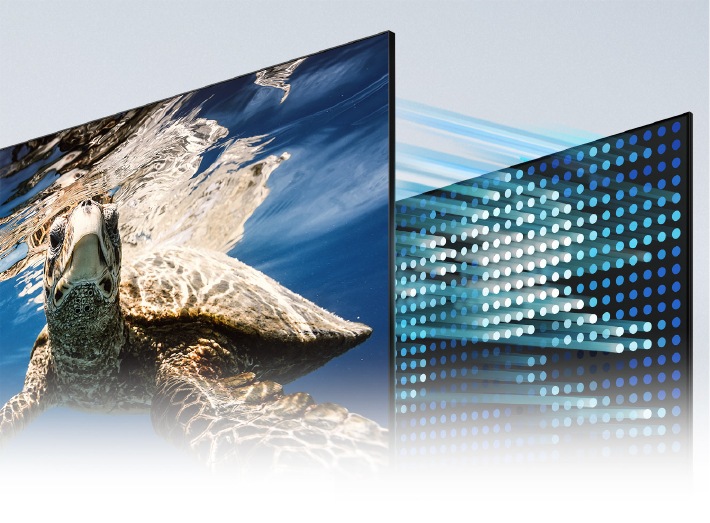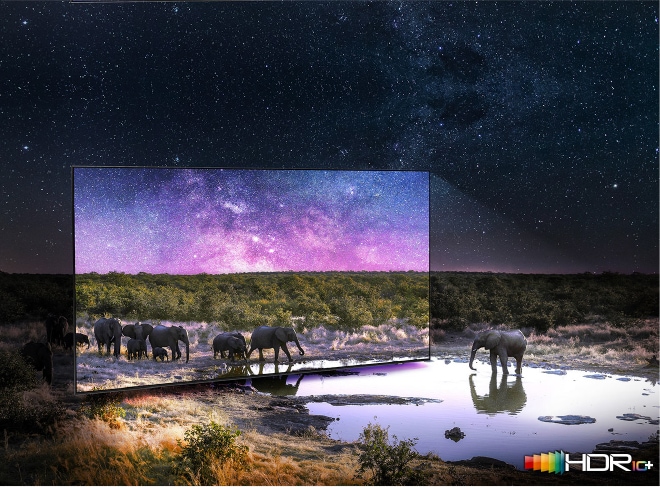 Incredible detail, just as the director intended
Quantum HDR 12X*
Every nuance and detail comes to life with rich, accurate colour and deeper contrast. The dynamic tone mapping of HDR10+ shifts colour, contrast scene by scene, allowing you to appreciate even minor details.
*In Q80A only (50" has 8X)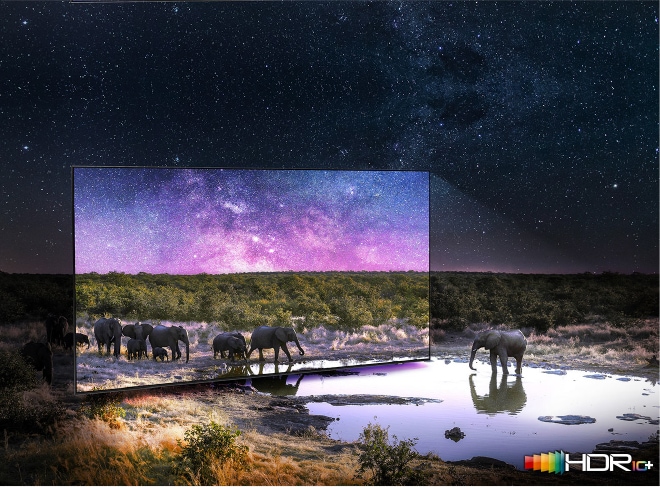 Brilliant colour from every view
Wide Viewing Angle*
Wide Viewing Angle lets you see brilliant colour from more angles with less colour distortion. Even when viewing from the side, you get the full picture every time.
*In Q80A only (except 50")
Image simulated.
Products, features and images shown above are for representational purpose only, actual may vary. Features are subject to changes without any prior notice.
Third party logos/trademarks shown above belongs to respective parties. Some features may require additional subscription / internet connectivity. Services provided
independently by the Partners are subject to their T&Cs and may involve subscription charges.