Galaxy S6 Design Concept
The Galaxy S6 is equipped with internal memory. Although there is no provision to insert an external SD card, which is part of the design concept of the Galaxy S6 device, you can sync your data to create storage capacity to your Smartphone.
Smart Switch

1. Smart Switch Mobile
If you want to transfer data from your old Galaxy device to new Galaxy S6, you can easily transfer your existing data including SD card by using Smart Switch Mobile (* can be downloaded in "Samsung GALAXY Apps" or "Google Play Store").
Please install Smart Switch mobile application in both devices. From Galaxy S5, it's downloadable in "Galaxy Essential" widget, too.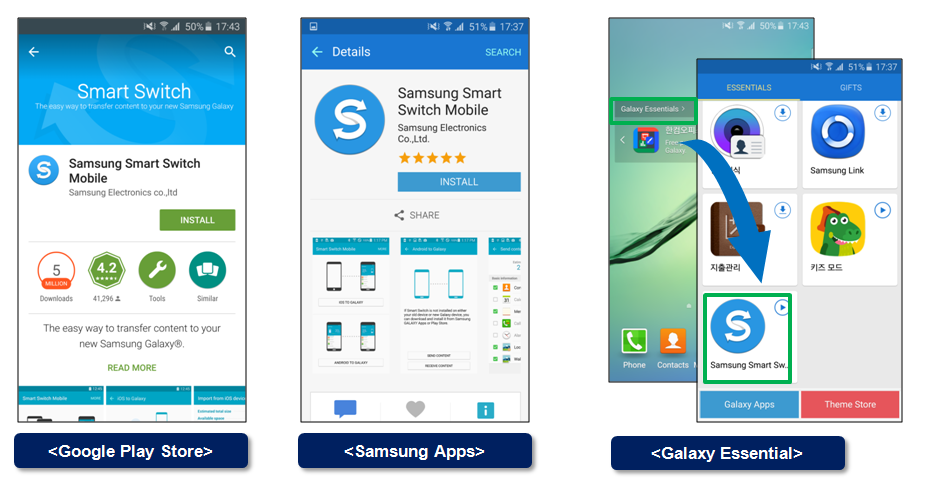 2. "MTP" mode / "Samsung Smart Switch PC" program
While using the Galaxy S6, if you want to create room on your device, please back up transferable files such as "Photos" to a PC using "Connected as a media device(MTP)" mode or using "Samsung Smart Switch PC" program.

Additionally, we recommend you to back up and sync your data periodically by using Samsung Account or Google Account.
※To access Smart Switch main page and download Smart Switch PC version, please click here. You can also search for "Smart Switch" on Samsung homepage for more details.
※To know about the step-by-step procedures to transfer data from Samsung device or other mobile OS device to GALAXY, please access Smart Switch Simulator Guide.
Data Backup
You can also backup your data by using any of the three methods introduced below.
Method I. Google Account
With Google account, you can syncronize various data, especially Google related services.

1) In the settings, taps "Accounts" under the personalization
2. Tap "Google"
3. Tap the google account
4. Tap the content you want to sync with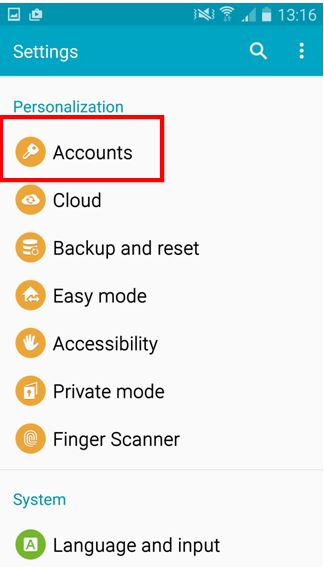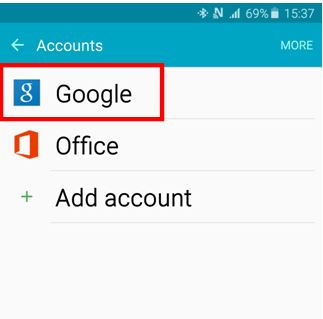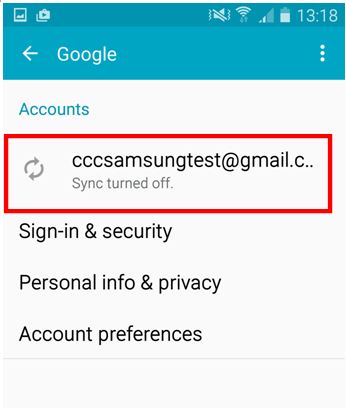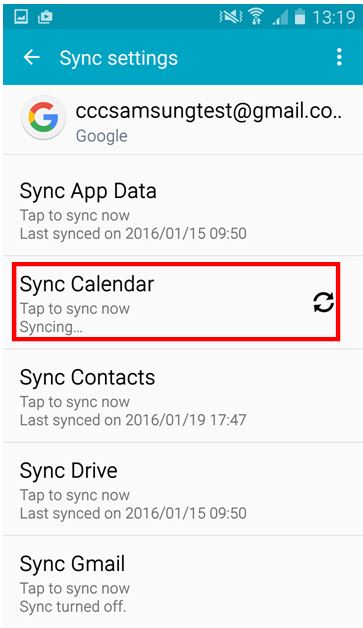 Method II. Samsung Account (S-Cloud)

With the Samsung account, you can backup and restore your data in the same device. Moreover, you can syncronize in the several Samsung devices if you are using the same Samsung account for them. This feature is very useful when you want to keep the same data for all Samsung devices.

1. From the home screen, tap "Apps"
2. Tap "Settings"
3. You will see a list in the settings, scroll down and tap" Accounts" under Personalization
4. Add "Samsung Account" to the accounts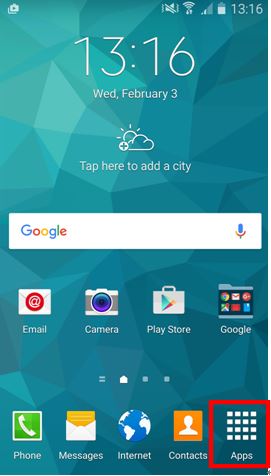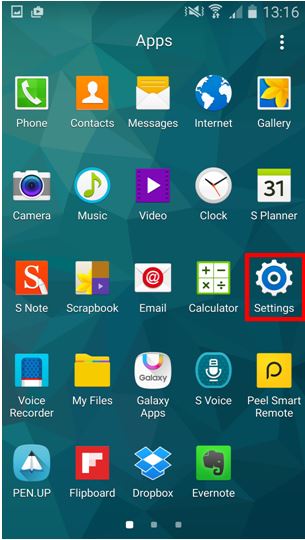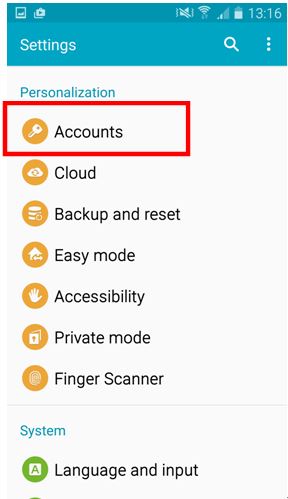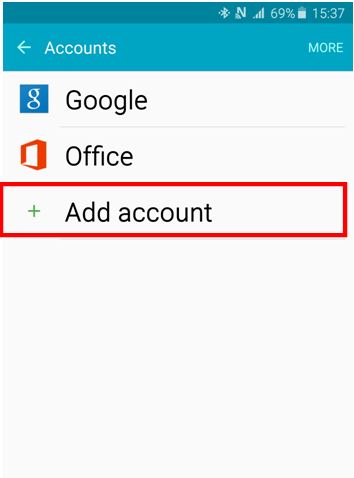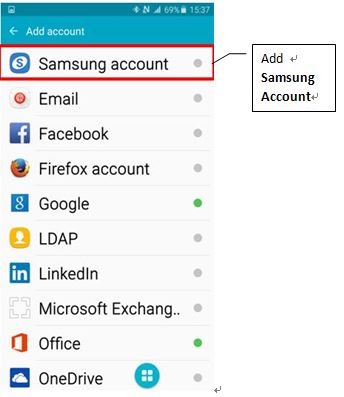 5. Tap the"Samsung Account" icon
6. Tap "Back up"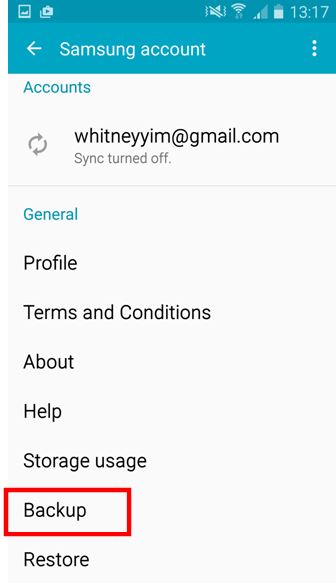 6.1 You can tick the content that you want to back up as the picture below
6.2 Tap "Back up now"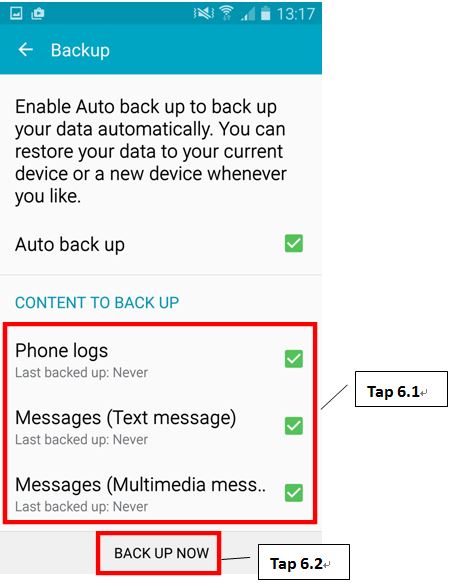 Synchronize
Synchronize Calendar, Contacts, internet, S Note, Scrapbook etc.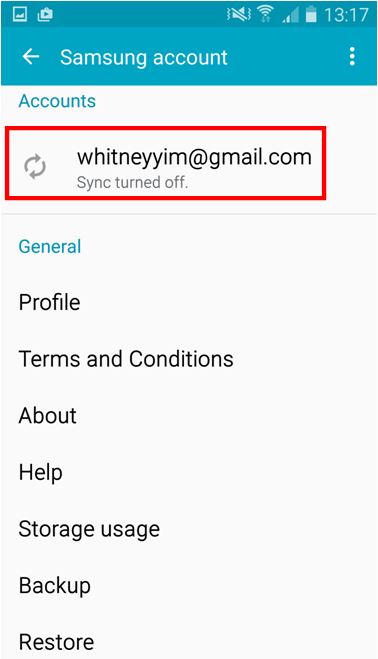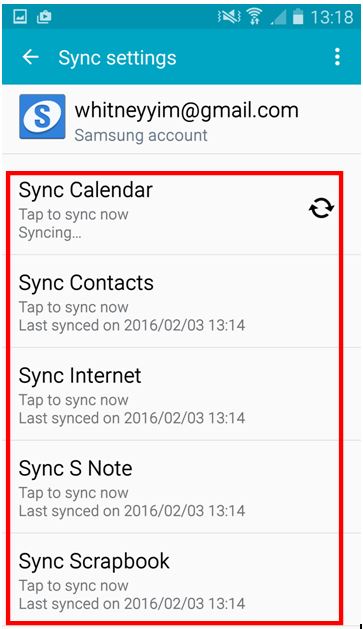 If your problem cannot be solved by the above steps, please call our service hotline (+852 3698 4698) or contact us on live chat .
* More handy tips for Galaxy S6/ Galaxy S6 edge are now available on Smart Simulator.
Screen Images are for reference only. Google+, Google, the Google logo, Google Search, Google Maps, Gmail, YouTube, Android, Google Play and Messenger are the trademarks of Google Inc. All other products and services mentioned may belong to their respective trademark owners.

Samsung has launched Carry-in Online Appointment Service to save your time on making appointments for repair, maintenance and firmware upgrade! Experience Now!