The proliferation of advanced mobile devices with a wide ensemble of applications and services is paving the path for massive data explosion. The state of art wireless technologies are not designed to meet the huge traffic demands of the future.
We envision a next generation of wireless system that not only provides a ubiquitous high Quality of Experience (QoE) to the users but also meets the high capacity needs of the operators, ushering a new era of gigabit wireless system – 5G.
The need for 5G :
In recent years, there has been a significant growth in the volume of mobile traffic due to the proliferation of smart phones and new mobile devices that support a wide range of applications and services. The penetration rate of smart devices and overall mobile traffic are projected to increase multiple folds driven by growing video and cloud usages.

The next generation mobile system (5G) is required to provide a ubiquitous high QoE to the mobile users while also meeting the capacity needs of the operators and content providers.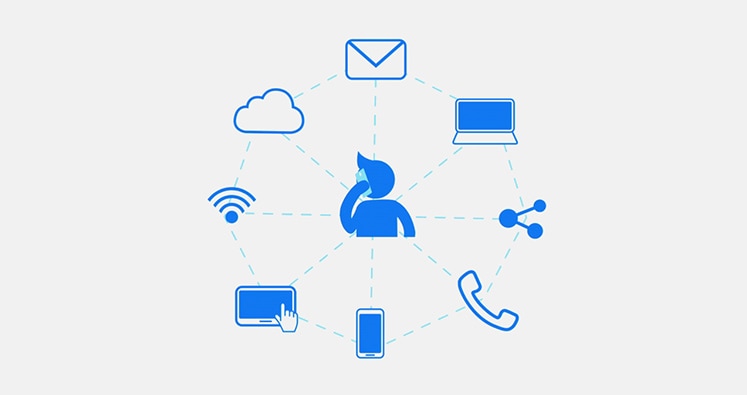 What is 5G?
Samsung proposed the 5G Rainbow to other industry members. The 5G Rainbow identified seven core technical pillars of 5G technology that would truly ensure a differentiated 5G user experience.

We believe 5G is a ubiquitous Gigabit service which promises to provide significant improvement in cell capacity and boost user data rate to accommodate rapidly increasing traffic demands of the future. 5G system should provide anytime, anywhere gigabit data rate service to the mobile users with no cell edge performance degradation. 5G system is expected to offer 1 Gbps data rate anywhere and peak rates of 6 Gbps for high mobility devices and even up to 50 Gbps rate for low mobility devices.

(Please see the video at right.)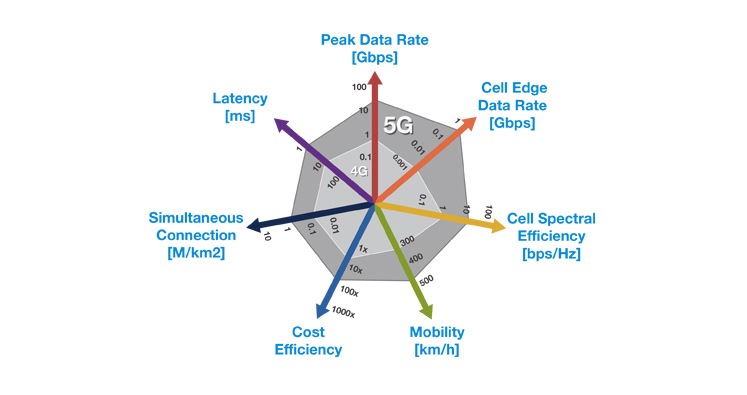 Additional Key Requirements include:
° Spectral Efficiency: 10X more Bps/Hz than 4G
° Cost Efficiency: 50X More Bit/$ Than 4G
° Simultaneous Connection: 10X More Than 4G
° Latency: 1/10 of 4G
In order to address these technical needs, Samsung is developing a diverse range of key technologies such as above 6 Ghz system , high performance antennas, massive MIMO, enhanced network architecture, integration with unlicensed band and advanced small cells.
5G is also about providing new services. Possibilities are almost infinite but to name just a few : IoT services for the smart city and smart home, ubiquitous health care, connected cars, remote access services, UHD video streaming will be offered with exceptional quality of experience
Our research activities and achievements
Samsung Electronics participates in the EC–Korea Cooperation Agreement on ICT & 5G between the European Union and Korea, the 5G Forum of the 5G PPP and also partners with various organizations and academic institutions to co-develop the technologies and standards of 5G. In October 2014, Samsung Electronics announced two industry first milestones in the development of 5G telecommunications networking technology, as the company clocked 7.5Gbps, or 940MB per second, the fastest-ever 5G data transmission rate while in a stationary environment. The company was also the industry's first to achieve uninterrupted and stable connection at 1.2Gbps, or 150MB per second, in a mobile environment from a vehicle travelling at over 100km/h.

(Please see the video at right.)