Visit a Samsung Experience Store
Experience the latest Samsung products and learn from our team of experts at Samsung Experience Store
Discover your tomorrow today
Samsung Experience Store is a playground where you come to play, learn and find solutions. Here you can meet our latest line up and learn how they can make your everyday life more fun and creative. Find out more about what we offer at Samsung Experience Stores and plan your visit today.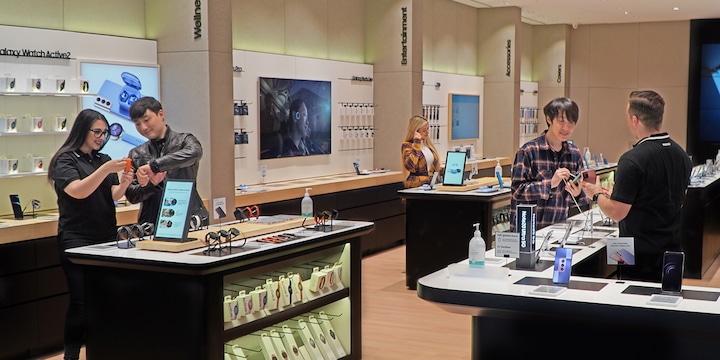 Come play your favorite mobile game on our large screen TVs. Charge your phone and use free wifi while exploring the latest line of Samsung products. Take part in the Galaxy Workshop and get a free screen protector for your purchase.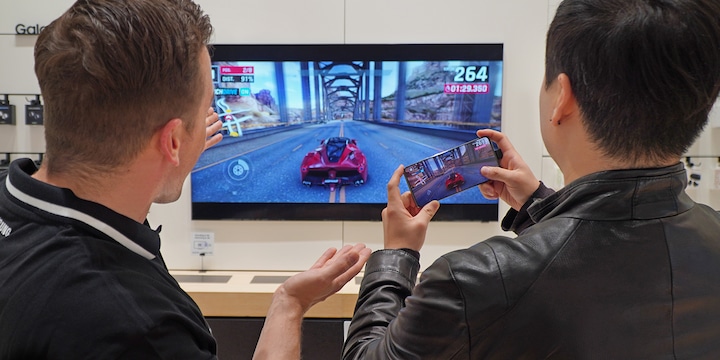 We're here to help you
At Samsung Experience Stores, everything is easier.
Come talk to our certified experts and get instant solutions.
1:1 Consultation
Receive tailored product recommendation and helpful tips from our Galaxy Consultants
Software Help
Get help on data transfer, sofrware upgrades or any software related issues.
Device Repair
Consult with our certified technicians for hardware problems. They know how to treat your devices right.
* Available services differ by location