How to clean the air filter of Floor standing AC?
Last Update date :
Sep 22. 2020
Step 1. Introduction
For the best use of your air conditioner, you must clean it every 2 weeks regularly to remove the dust that accumulates on the air filter.
Caution: Before cleaning your air conditioner, ensure that you have switched off the breaker used for the unit.
Step 2. Remove the air filter
Open both of the air inlet covers, then remove the air filters from the holder (1)
and pull out the filters as shown in the picture (2)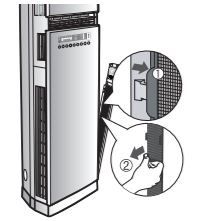 .
Step 3. Remove all dust on the air filters with a vacuum cleaner or brush.
If the air filter is too dirty, dissolve mild detergent in tepid water, then put the filter in the water and clean. Make sure to clean the filter carefully so that it is not deformed.
Step 4. Return the filter
Dry the filter in the shade completely, then insert it into its original position.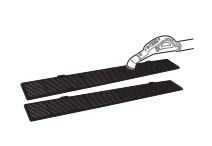 Note : 
Make sure not to expose the air filter to direct sunlight. The filter may be deformed. 
Normally, clean the air filter every 2 weeks, but the period may differ depending on the time and environment for using. So cleaning every 1 week is recommended for using in dirtier places.
Please answer all questions.