The Romance of
Low Light
Photography
Get in the mood for love with our favourite silhouette photography—and other
romantic shots—captured #withGalaxy.
It's hard to name a greater duo than low light and romance—they go together so perfectly. If you want images full of rich tones, emotion, character and connection, then you'll want to start shooting in low light. So, get in the mood for love with these photos captured #withGalaxy and get inspired to create your own.
Play with symmetry and fun poses to express closeness and add a sense of connection. Shooting at sunset and capturing contrasting textures also makes for a more exciting photograph that helps up the romantic vibes.
Use your background to your advantage when shooting low light photos. A well-lit bridge can provide subtle ambient light that'll help you tell a touching love story without blowing out your subjects. You can also shoot in Night mode to capture a dark nighttime scene with minimal noise and blur (without using a flash).
TIP
Increase your saturation in post-processing for more intensity of colour.
Take advantage of negative space (a blue sky in this case) to really highlight your subject and draw attention to a precious moment. Also, warm tones make for a comforting vibe, so play around with your hues when editing images.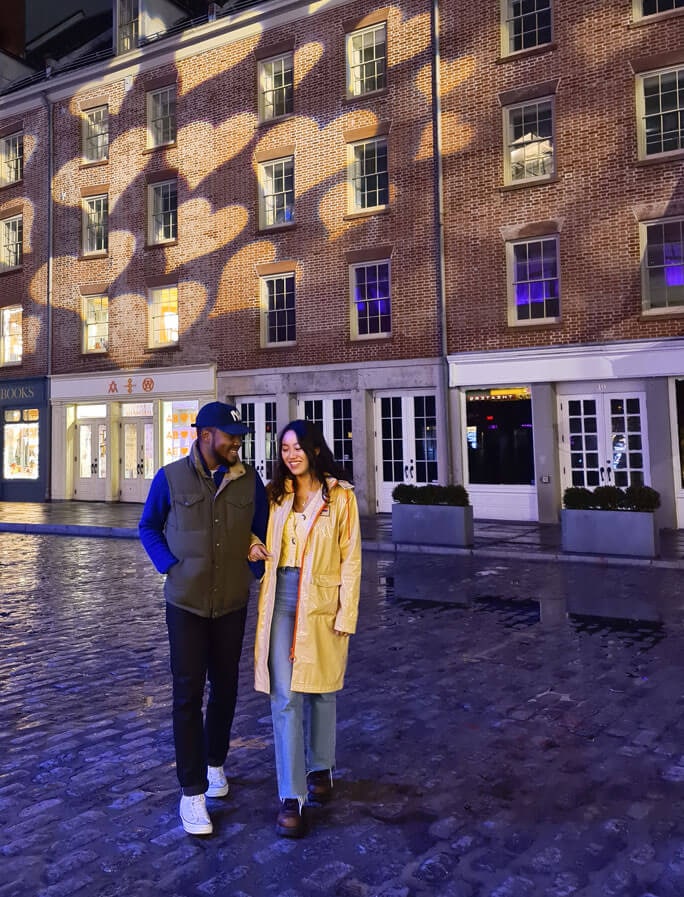 Cobbled streets make for a great reflective surface which helps bounce light back onto your subject. Also, the hearts on the buildings add a fun element that backs up the love story in the scene—so keep an eye out for small details when location scouting.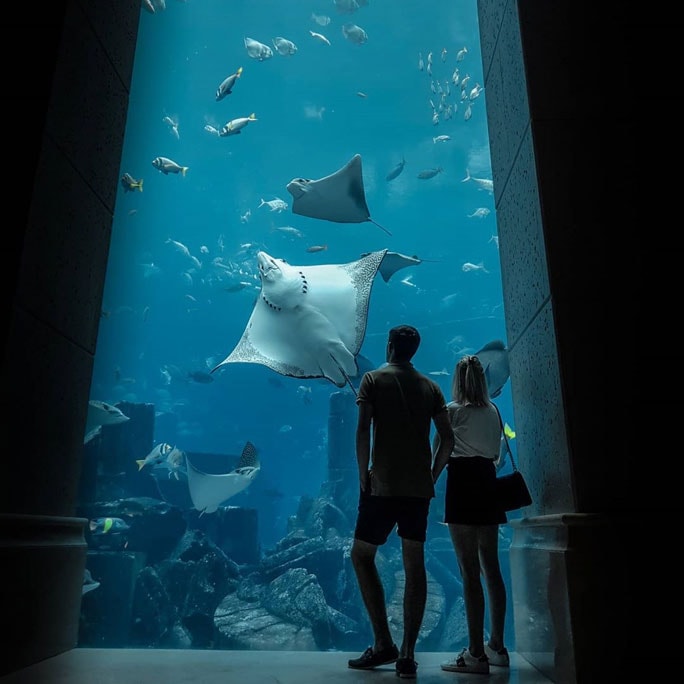 Intimate moments are best captured without the crowds, so find a romantic location that allows for some alone time. To create that epic, larger-than-life feeling, shoot from a low angle and experiment with large-scale framing.
Capture the romance
Embrace the darkness and share the love with low light photography that'll leave everyone starry-eyed.

Galaxy S20 | S20+ | S20 Ultra