How do I insert my SIM card into the Galaxy S3?
Last Update date :
Nov 24. 2020
The Galaxy S3 uses a micro SIM replacing the standard SIM. The micro SIM is generally smaller than the standard one.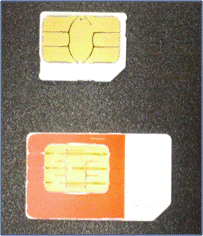 Top: Shows how the micro SIM looks like. Bottom: Shows the standard SIM card.
To insert the Micro SIM, please follow the steps below:
1. Remove the back cover.
2. Insert the micro SIM with the gold couloured contacts facing downwards.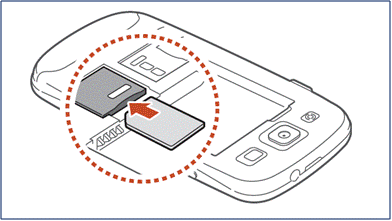 Note: Do not insert the micro SD card on the micro SIM slot. If it does, the memory card becomes lodged in the SIM card slot/reader. It may be considered as mishandling and will void the warranty. Take it to the service center to have it removed.
3. Insert the battery.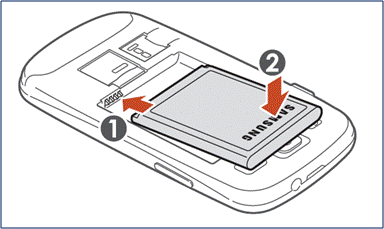 4. Replace the back cover of the phone.
Please click the submit button below to share your feedback with us. Thank you for your participation.
Please answer all questions.