How to use Samsung Remote Support
Last Update date :
Oct 13. 2020
Do you happen to have any issues with your Samsung TV? Fortunately, there is a way to get help quickly and easily. Samsung Remote Support can sort out your TV's issues and provide diagnoses by looking through the TV remotely. We have the basic rundown of it as follows.

What is Remote Support?
Remote Support is a feature to check out your TV remotely by call or chat with Samsung Care experts. Using a network connection, our specially trained technicians can view your TV remotely and provide accurate diagnostics. The technicians will access the TV through a secure server to find the issues.
Note:
Remote Support is only available on the following models: ES5500, F5500 and above models (except F6100)
Ensure that your TV is connected to the Internet. If not, you will receive a message saying that you cannot connect to Remote Support.
Remote Support services
Let technicians access your TV through Remote Support, you can find software-related problems or fix settings that may cause problems on your TV. Technicians will have full access to your TV, so they can view your current settings and make the appropriate adjustments.
The specific services available through Remote Support are shown as below.

Diagnose issues you might be having with the TV.
Customize the TV settings for you. (Picture, Sound, Smart Hub settings, etc.)
Backup and restore your customized settings.
Reset your TV to the factory default.
Install the latest firmware.
Manage the Smart Hub settings.
Configure and install Smart Hub apps.
Optimal Picture and Audio Calibration.
Note: Disclaimer and Terms and Conditions are required to be accepted before using this feature.
How to use Remote Support
Step 1. Call our Samsung customer care.
Step 2. On the Menu, select Support. Then, select Remote Management and activate it.
Step 3. Select View Terms.

Note: This function requires an Internet connection.
Step 4. Review the Online Remote Management Service Terms and Conditions and then select Close.

Step 5. The system will be connected to your network server and when connected, you will receive an 8-digit PIN Code.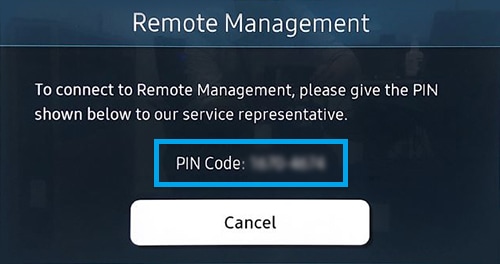 Step 6. Provide the PIN Code to our service representative. It will allow our Samsung Care experts to control your TV remotely.
Security of Remote Support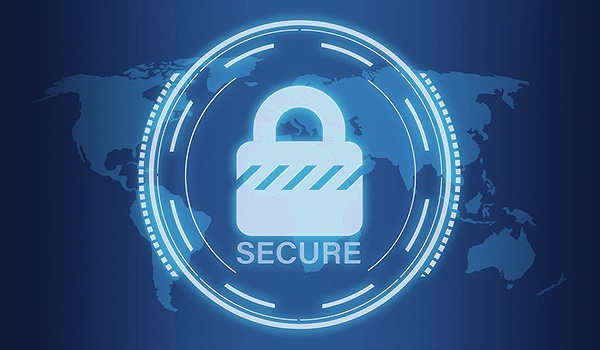 While using Remote Support, you may be concerned about the security of your personal information because technicians will be looking through your Smart TV. However, there are no need to worry about it because Remote Support is highly secure.
When you use the Remote Support service, your device and technicians are connected by a secure server and all of the information is stored on the Samsung server. There is no third-party company that can access it, so your information cannot be leaked.
Moreover, even Samsung cannot access your device at any time. Remote Support allows Samsung to connect to your device for only one session. After the connection is terminated, Samsung cannot reconnect without the new PIN Code that you generate.
Note: The device screenshots and menu are only sample in English - they are also available in the language of your country.
Please click the submit button below to share your feedback with us. Thank you for your participation.
Please answer all questions.