Simplify Actions with TecTiles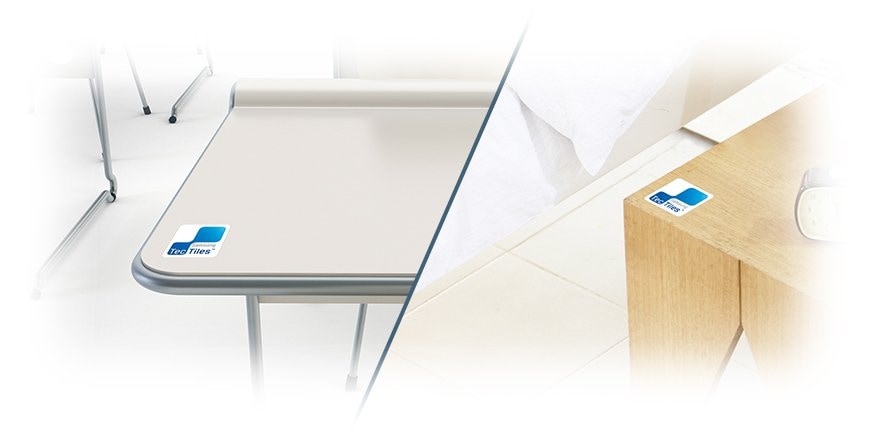 With NFC (near field communication) enabled on your smartphone, Samsung's TecTiles make it easy to change the setting of your device, run applications, use phonebook functions, taking calls, setting alarms and reminders, messaging, etc. And because you can position your TecTiles in strategic places in your home, work place, school, etc. your life is about to get a whole lot easier!
Unlimited Possibilities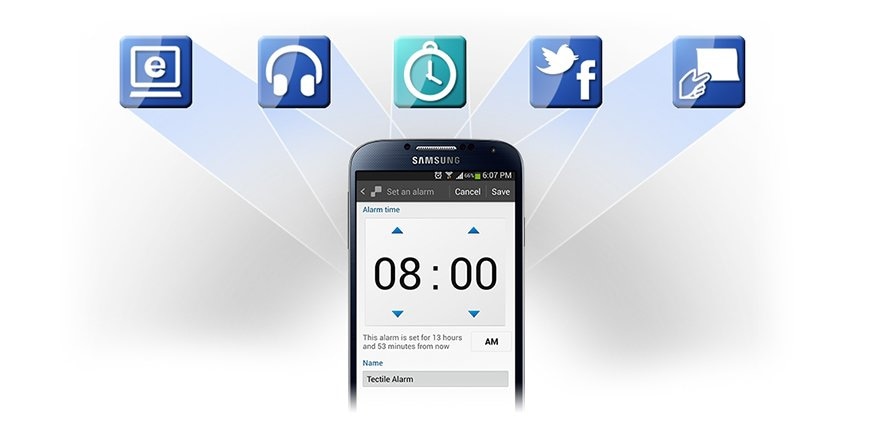 Samsung TecTiles revolutionises how you use modern smartphone technology! Explore the unlimited applications such as setting wake-up calls, playing music, inviting friends to Facebook, Twitter, LinkedIn and to websites, sharing contact details or simply sending a text message or making a call with a single tap. The more imaginative you are, the more TecTiles can do for you.
Go Reusable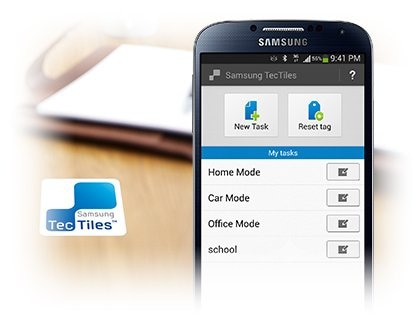 You can reprogram TecTiles as many times as you would like. Just follow the reset and reprogramming instructions included in the TecTiles box. TecTiles can also be programmed permanently if so desired.
One Touch Changes Multiple Settings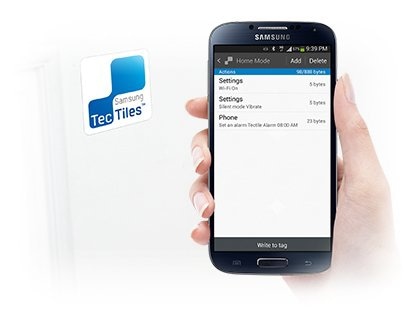 Just one tap on a TecTile can run various applications or set settings simultaneously in your smartphone. Live a smarter life with Samsung TecTiles.