Bossing finances on your phone
Want to whip your finances in to shape? Join us every
Friday to level up your money game in no time.
Get support at Samsung KX
Get help setting up or repairing your device from one of our qualified technicians.
Immerse yourself in new tech experiences that'll help you #DoWhatYouCant
This is just a taste of what we have at Samsung KX. Click through to discover more of the amazing experiences we have on offer.
Live events
Whether it's a new product launch, a workshop, a course or even a gig,
you can find your perfect event at Samsung KX.


Grassroots Football: Make your club a brand
Session 1 of 4: Samsung Grassroots Football Academy

Parkour athlete Toby Segar tests the Galaxy Z Flip4
How versatile is the Samsung Galaxy Z Flip4? Tested with parkour athlete, Toby Segar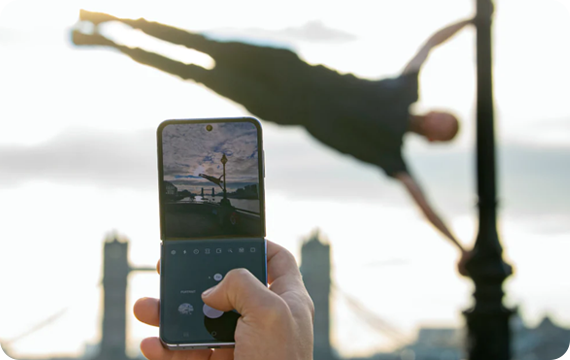 Enjoying the game with Neo QLED
Enjoying the beautiful game with Neo QLED TV
Device support
Visit the KX store and get help with repairs or
set up from one of our qualified technicians.
Video call
Have a video support call with one of our Samsung
people. Just click on the icon in the bottom right
of your screen to start chatting.