Script for stripe banner on top
Touch of Professional
Vapour Technology
Vapour technology combines the power of vapourised moisture and heat to ensure food is golden on the outside and succulent on the inside.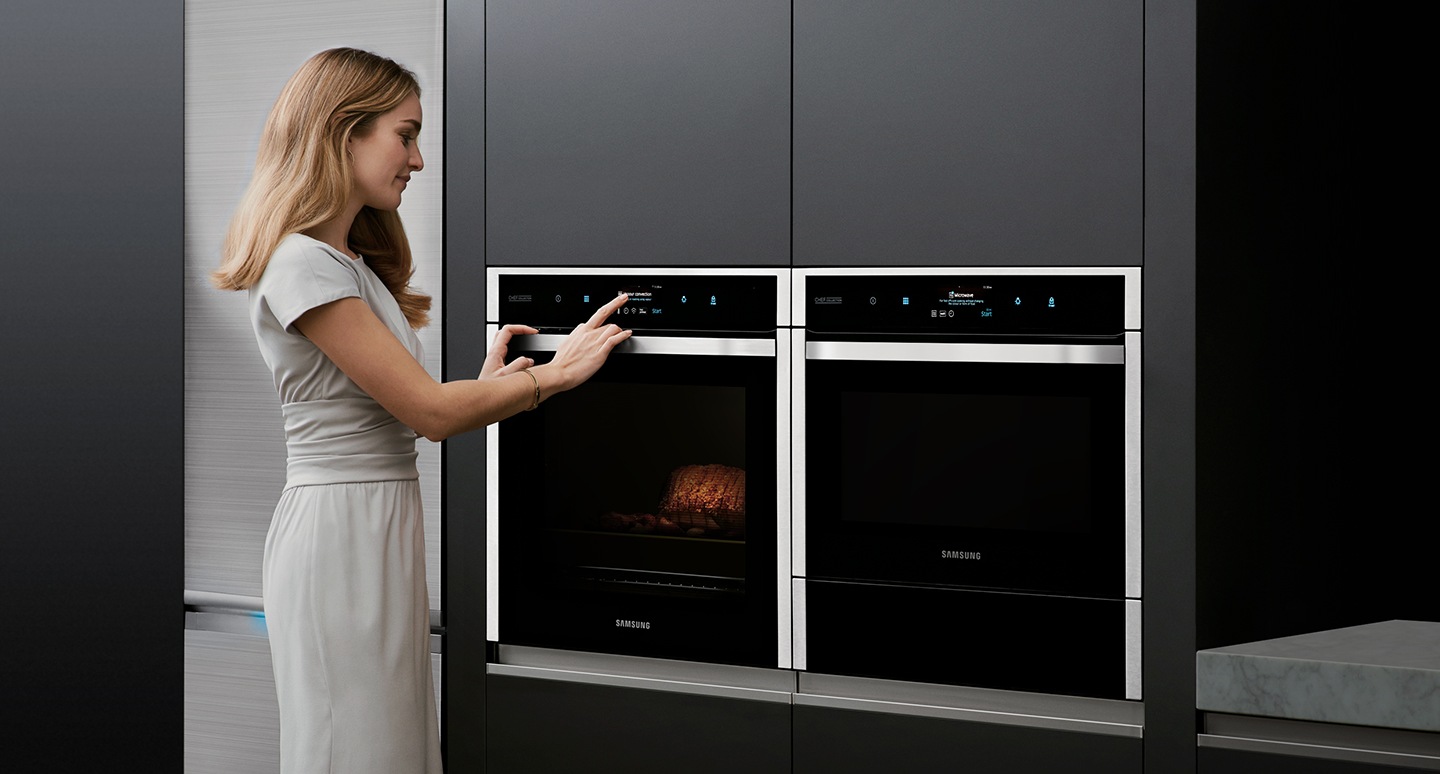 Precise Way to Cook
Hobs
Samsung's innovative Virtual Flame Technology™ visually tells you how hot each ring with LED lighting that glows in accordance with the temperature of each cooking zone. Enjoy a more precise way to cook.
High Suction Power
HOOD
Steam, smells and smoke from cooking can crowd your kitchen. Instantly clear the air with high suction power from the hood.
Finance
available
Free delivery
Mon-Sat
28 day
returns
Smart ways to shop
Pay on your terms. Buy now and pay in 30 days, pay in 3 monthly instalments, or spread the cost up to 4 years.