You've seen it,
but not like this
We're giving you the chance to win* an out-of-this-world experience when you purchase selected Samsung TV's.

Kennedy Space Center experience
This is your chance to win* a out-of-this-world grand prize Kennedy Space Center experience when you purchase the Q950R. Discover Florida's iconic gateway to space in one of the world's most beautiful holiday destinations.
Eligible model
Q950R
Available experiences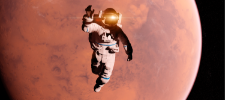 Astronaut Training Centre
Northern Lights Experience
Ice Igloo Retreat
TV that's out of this world
Picture perfect in all conditions
Whether it's a sunny Saturday watching football or a dark winter's night, QLED 8K gives you the very best picture at all times. With impeccable contrast and a design that's engineered to reject reflections, you can see every detail - day or night.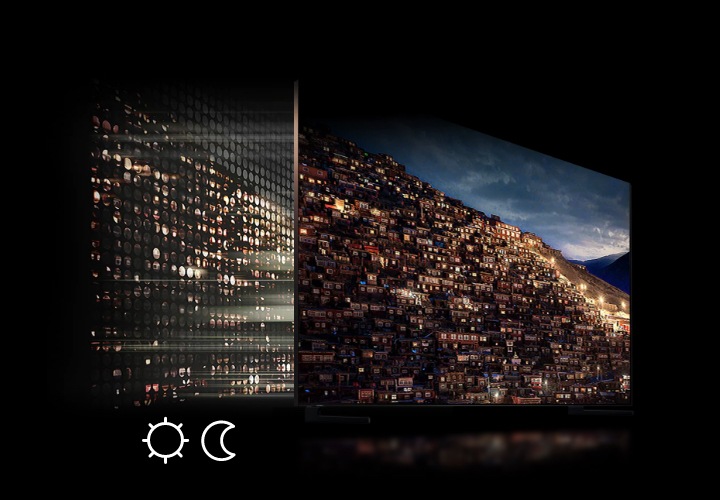 Upscale anything to 8K**
Enjoy everything you watch in glorious 8K resolution - even if it's not filmed in 8K. Using machine learning, QLED 8K is able to pick out every detail in what you're watching, plunging you into picture perfection.
More choice than ever
Watch what you love when you want. QLED 8K gives you easy access to the largest collection of 4K content on a smart TV. And with the Apple TV, NOW TV and BT Sport apps, you've got more options than ever to enjoy.
Sound that brings shows to life
Stunning picture quality deserves next-level sound. Our soundbars offer audio that's so realistic it puts you on the set of every TV show or movie.

Buy selected Samsung TVs and claim 50% cashback*** on selected soundbars.
Prizes up to £8,000*
QLED Q950R 8K
Welcome to a new era in picture perfection. See the bigger picture, not the pixels, and enjoy everything you watch in 8K– even if it's not filmed in 8K.


See QLED 8K for yourself
Find a Samsung store near you.
* Samsung Electronics (UK) Limited. Purchase between 11.09.19 – 05.11.19 from a participating retailer Enter online with proof of purchase within 0-30 days. Prize category dependent on TV purchased. Category of prize dependent on TV purchased. To enter, and for ts&cs see www.samsungpromotions.claims/outofthisworld
** Content that is not filmed in 8K will be upscaled using AI upscaling. Upscaling does not apply to PC connections. Only on Q95 model.
*** Samsung Electronics (UK) Limited Purchase between 11.09.19 - 05.1.19. Claim within 0-30 days of purchase, ts&cs apply. See www.samsungpromotions.claims/outofthisworld