Explore the 75 inch+ range
Have the confidence to go big and discover truly epic cinematic viewing with a large screen TV. From spectacular picture quality to breath-taking design, there are more reasons than ever to buy a 75" or above TV. See why so many others have gone big and never looked back.
Neo QLED 8K TVs
Four times more pixels than a 4K TV. Discover the most immersive viewing experience with sharp picture and impressive detail

Neo QLED 4K TVs
Enjoy brilliantly intense, hyper-focused picture through the game-changing Quantum Matrix technology
QLED
Discover the magic with unbelievably true-to-life colour, pin-sharp contrast and smart audio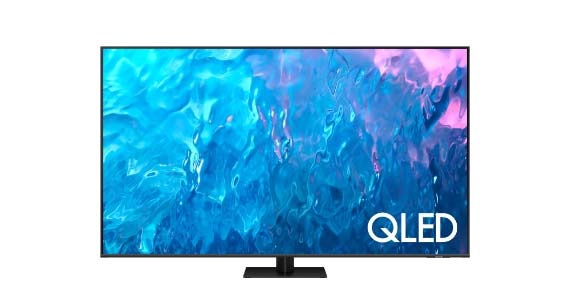 OLED
Naturally bright and colourful. See every epic moment in super-fine detail and intense contrast, powered by Quantum Dot Technology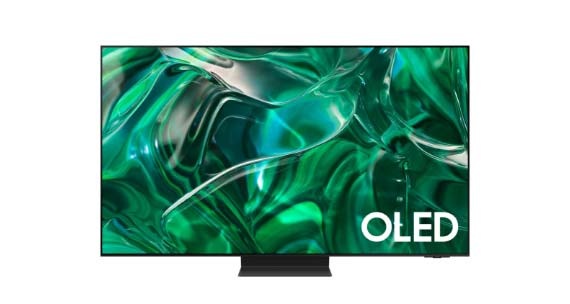 Crystal UHD
Watch all your must-see entertainment in crystal clear colour and stunning 4K UHD clarity. This smart TV technology upscales your content for optimal viewing
Lifestyle TVs
More than just a TV. The opportunity to express yourself. In your space, your own unique way
See it all on one
screen
Bigger is always better when it comes to TVs.
Expand your view and your viewing experience with a 75 inch + TV.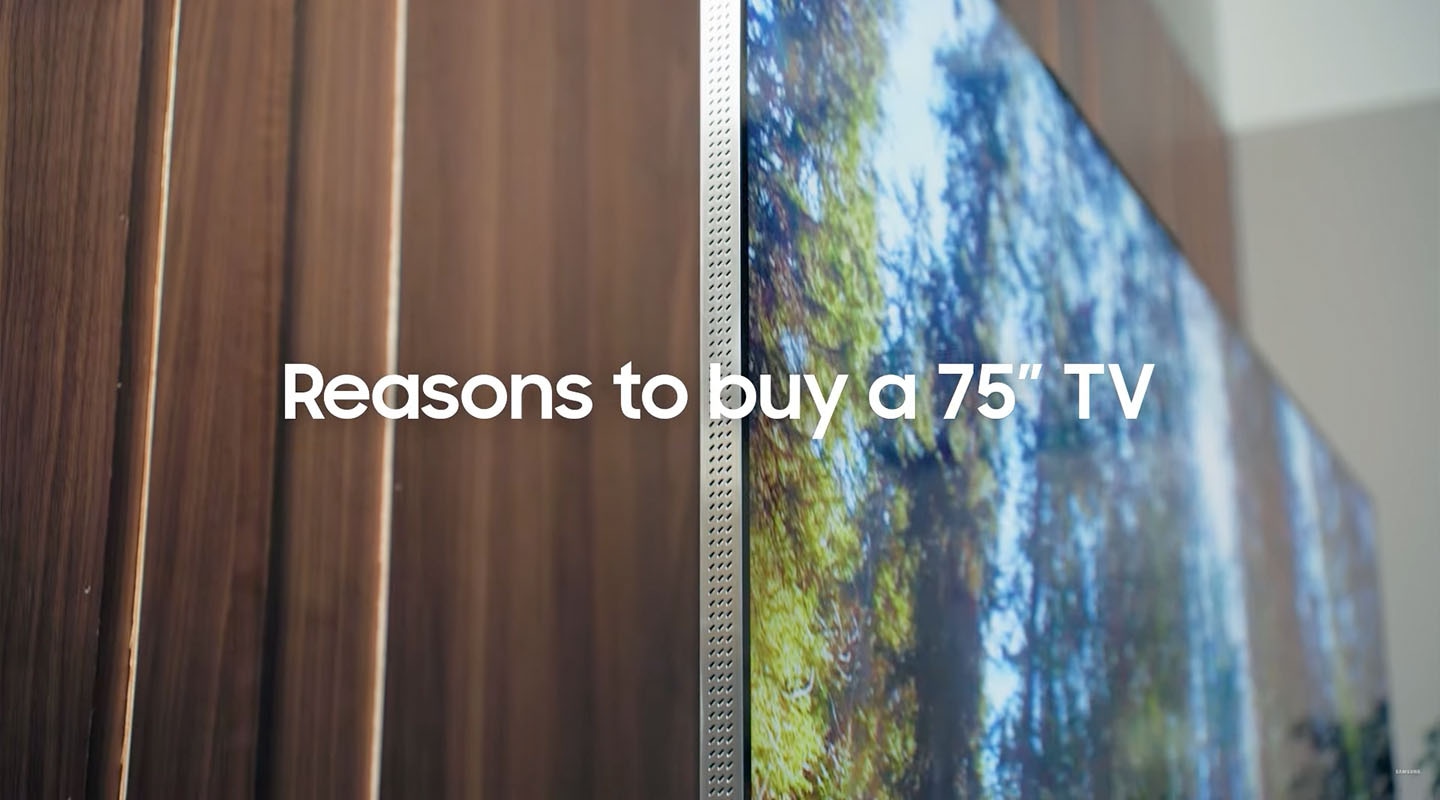 The shopper's choice is to go
big
People want larger TVs.
A resounding 8 out of 10 consumers made the switch to a bigger screen.
No one regrets going big.
What's more? 98% of consumers who bought a 75 inch+ TV said they
are highly satisfied with their purchase.
* The above contents are based on research conducted by Samsung and IA Collaborative.
See the bigger picture
Everything looks better when it's bigger
Thrills of the stadium experience at home.
Bring the excitement of live action into your living room with clear and brilliant picture quality.
Why Samsung TV?
Trust Samsung to create exceptional innovations that enhance the Super Big experience.
Infinity Screen
Big blockbuster or big match? They deserve to be watched on a fully immersive, cinematic screen. The endlessly stunning Infinity Screen brings you the world's first edge-to-edge viewing experience. As it's nearly bezel-less, nothing gets in the way of your viewing pleasure.
*Available only with 2020 QLED 8K Q950TS & Q900T.
*Available only with 2020 QLED 8K Q950TS & Q900T.
True 8K Resolution
Dive into a new dimension of reality with QLED 8K. Packed with an incredible 33 million pixels, it's a whole new visual experience that gives you a taste of true realism up close – and that's glorious on large screens.*
*Available only in QLED 8K series.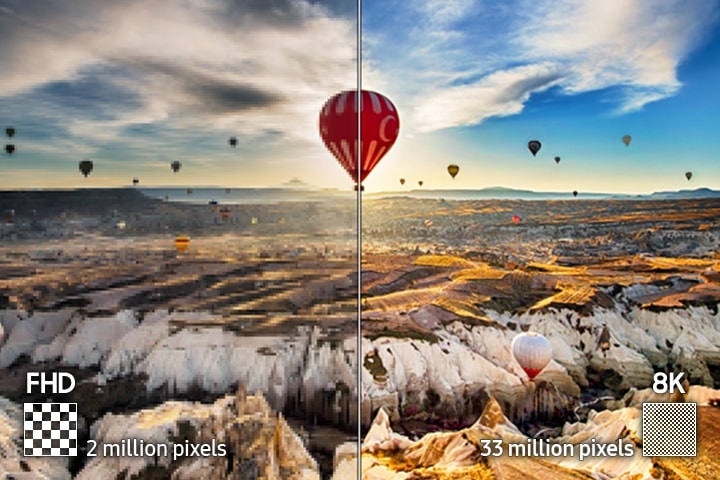 *Available only in QLED 8K series.
AI Upscaling
See all the content you love in breath-taking detail with Samsung QLED's unique AI-powered Quantum Processor. From the nightly news to that classic movie, AI Upscaling enhances the resolution of everything you're watching to 8K/4K. So no matter how big your QLED TV screen is, you'll always see every stunning detail and get a truly immersive viewing experience.*
*AI Upscaling available only with QLED Series (excluding Q65T/Q60T). AI Upscaling may not apply to PC connection and Game Mode.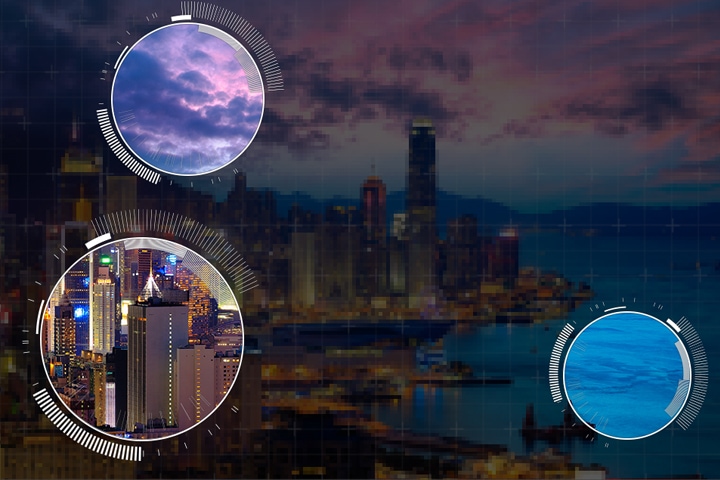 *AI Upscaling available only with QLED Series (excluding Q65T/Q60T). AI Upscaling may not apply to PC connection and Game Mode.
Multi View
Discover new ways to multi-task, without ever having to look away. Split the TV screen, and watch what's on TV and on your smartphone - on the same screen, at the same time*. With your large TV, you can watch it your way**.
*Mobile-to-TV pairing required. Internet connection and compatible smartphone required. **Available only with 2020 75"+ QLED.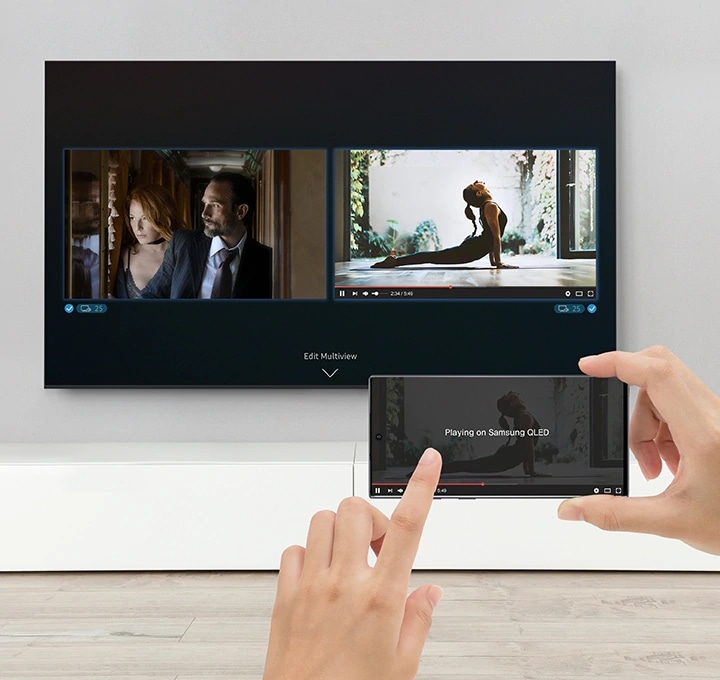 *Mobile-to-TV pairing required. Internet connection and compatible smartphone required. **Available only with 2020 75"+ QLED.
Why upgrade your screen
size?
Still on the fence about a large TV that's 75 inches or bigger? Hold open your arms, and
envision immersive viewing every time you turn your screen on. It's time to dive into a
whole new world of entertainment by going big with a large TV.
Bigger is better anywhere
See how 75 inch+ TVs enhance your home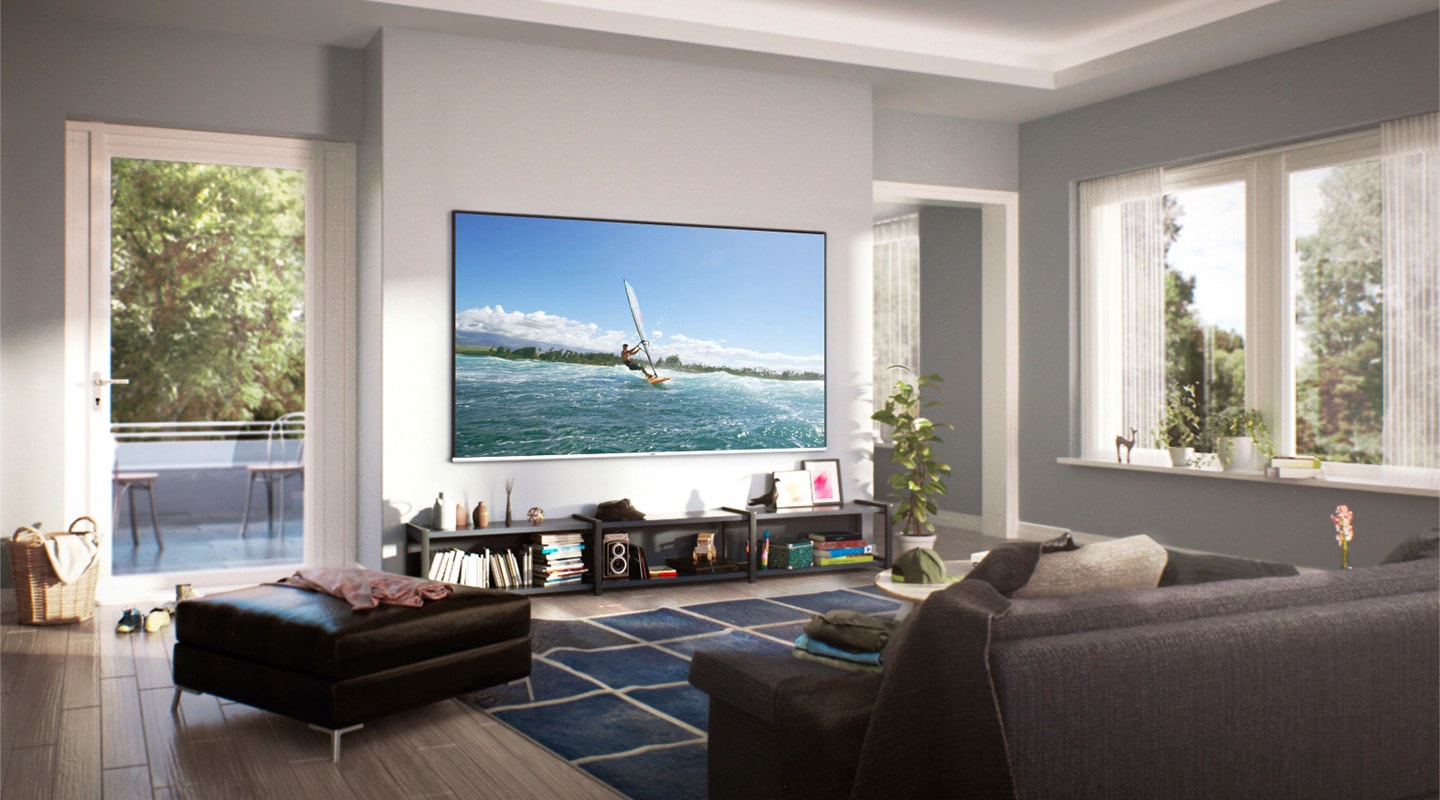 PRICE PROMISE
How it works
Find it cheaper at selected online retailers for the month of November and we'll refund the difference.
Found it cheaper?
If you find the exact same product being sold online for a lower price at one of our selected retailers within seven days of purchase, you can claim back the difference in price.


We'll pay the difference

We'll send you a confirmation email within 5 working days. Track your claim here anytime. We will refund the difference in price to your original payment method within 28 days.*


* Promoter: Samsung Electronics (UK) Limited. UK, Isle of Man and Channel Islands. Purchase from Samsung Shop Online. If the same product is found cheaper online at selected retailers within 7 days, participants can claim a partial refund amount equal to the difference in price. Participants must visit www.samsungpromotions.claims/pricepromise within 7 days of purchase and upload all required information and supporting evidence. Discount codes to lower the price paid for the Promotion Product are specifically excluded from the promotion, unless specifically stated otherwise. Lower priced product must be identical, brand new and meet all conditions. Lower price due to loyalty schemes, promotions, bundle pricing, voucher codes, trade in or monthly/data contracts are excluded from this promotion. One partial refund per model and a maximum of 4 per household. Amount will be paid by bank transfer. For more information and full terms and conditions please see www.samsungpromotions.claims/pricepromise

FINANCE OPTIONS
Monthly finance options
Spread the cost of your appliance over 12 to 36 months with rates starting at 0% APR.*



PAY AS LITTLE AS £29.98 A MONTH* >
Choose your appliance
Pick the appliance and options you want

Proceed to checkout
Add the appliance to your shopping basket and checkout
Choose your payment plan
Monthly finance available from Samsung Finance and more
Representative example without 0% offer: Representative 21.9% APR (variable). Purchase interest rate 21.9% p.a. (variable). Assumed credit limit £1,200
TRADE-UP
Buy your discounted new TV
Identify the TV to be recycled, apply the discount and then check out.

Prepare your old TV for collection
Ensure your old TV is ready for collection. If your old TV is mounted to the wall, please ensure the TV is fully dismounted before collection. No packaging required.
We will collect your old TV
When we deliver your new Neo QLED TV, we will collect your old TV at the same time and then recycle it for free.
DELIVERY AND RETURN
We deliver Monday to Sunday, between 8am and 6pm. Simply choose your preferred delivery options at checkout.
Delivery & Installation for Large Screen TVs
Enjoy free next day delivery, installation and wall mounting of all 75" TVs and larger. Simply follow the instructions below.
Delivery & Installation steps
Step 1
Order any 75" or larger TV from Samsung.com, and select either 'Delivery and mount on TV stand' or 'Delivery, set-up and install on your wall' when you check out, as well as your preferred installation date.

Step 2
If you ordered a 98" screen, we'll contact you to arrange a survey before your installation date. For all other large screen orders, we'll confirm your installation date over SMS and email, with options to reschedule, if needed.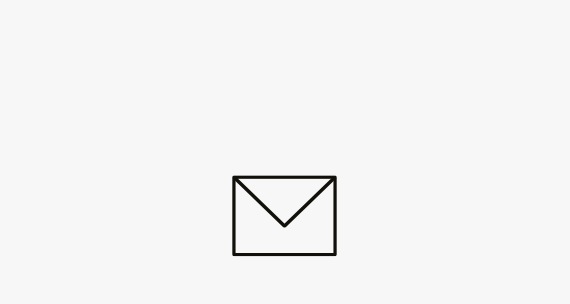 Step 3
We will deliver and install your new TV on the day you select. Our installation partner will have wall mounts for sale, and if you have the necessary trunking, they can conceal the cables as well, for an additional charge.
FAQs
The following services are included as standard:

DELIVERY AND MOUNT ON TV STAND

· Unpacking of your TV
· Setting TV up on its stand in a room of your choice
· Connection of TV and up to two peripherals (e.g. Sky box, games console etc.)


DELIVERY, SET-UP AND WALL MOUNT

· Unpacking of your TV
· Mount your TV on the wall in a room of your choice
· Connection of TV and up to two peripherals (e.g. Sky box, games console etc.)


The following additional services can be purchased on the day from our installation partner:

· Wall mounts (large and small available)
· Cable concealment (no trunking included)


Due to the size of the 98" TV, there may be specific challenges to overcome to enable a successful installation, so we need to check access points and corridor widths etc. to ensure we can carry out an installation without damaging your home or your new TV. This survey can be carried out over a video call, if you would prefer.
* Product design and specifications may vary by region.
* The content within the screen are simulated images and are for demonstration purposes only.
* GUI(Graphic User Interface), design, features and specifications subject to change without notice.
**Samsung Account required to access our network-based smart services and apps. If you choose not to log-in, you will only get connection to terrestrial TV (applicable to devices with tuners only) and external devices, e.g. via HDMI
1. Only available at https://www.samsung.com/uk/. Customers must apply the Trade Up discount via the product page, before checking out.  Recycled products are non-returnable and have zero value. You will be required to fully uninstall (including disconnecting and draining of water, or wiping all data, as applicable) your appliance, monitor or television and make sure it is ready for collection at the same time we deliver your new product. We reserve the right to refuse the delivery if you fail to do so. A surcharge equal to the amount of the discount you received will apply if you do not recycle or have your product ready for recycling. Offer cannot be combined with multi-buy promotions for Home Appliances. Each household may only recycle one of each type of product and will receive only one trade-up discount for each product type recycled. The Trade Up discount is an incentive to recycle it is not a trade-in value for the recycled product. Find out more here https://www.samsung.com/uk/tv-and-home-appliances-trade-up/

2. Purchase from Samsung Shop by 26/03/24. Free bracket automatically added at cart if eligible TV is added to cart. Select wall mount installation option at cart to redeem. Only while stocks last. Selected TV 75''+ TVs only.
3. 5-year warranty by redemption within 90 days on selected Samsung TVs purchased between 22 March 2023 and 31 March 2024. Selected retailers only. T&C's apply. For details please visit: http://www.samsung.com/uk/5yearguarantee/
*Subject to status and credit check. 18+ UK only. Rate offered could be higher than the representative APR shown. Orders from £150 - £250 require a 20% deposit and 12 fixed monthly payments.
Samsung Electronics (UK) Limited (Registered no: 03086621), registered at Samsung House, 2000 Hillswood Drive, Chertsey, Surrey KT16 0RS, United Kingdom, acts as credit broker and not lender, and is authorised and regulated by the FCA (FRN 727333). Glow Financial Services Limited, 71 Queen Victoria Street, London EC4V 4BE. Registered No. 09127663, authorised and regulated by the FCA (Reference No. 751308), acting as lender, under brand licence as Samsung Finance (powered by Glow) through Samsung Electronics (UK) Limited. Samsung Electronics (UK) Limited works with multiple lenders.
All credit is subject to status and only available to UK residents over 18, with a UK Bank account and valid driver's license, passport, or identity card. Credit duration is variable, and you could be offered credit at a higher rate than the representative APR set out above based on your personal financial circumstances and what you tell us. For smaller baskets of between £150 and £250 a minimum upfront payment of 20% is required and 12 months fixed monthly payments. By accepting our credit you consent to a credit check being completed which will appear on your credit file. Samsung Electronics (UK) Limited (Registered no: 03086621), registered at Samsung House, 2000 Hillswood Drive, Chertsey, Surrey KT16 0RS, United Kingdom, acts as a credit broker and not as a lender. Samsung is authorised and regulated by the Financial Conduct Authority (FRN 727333). Credit is provided by Glow Financial Services Limited, 71 Queen Victoria Street, London EC4V 4BE. Registered in England No. 09127663. Glow Financial Services Limited is authorised and regulated by the Financial Conduct Authority (Reference No. 751308). Glow Financial Services acting as lender, under brand license as Samsung Finance (powered by Glow) through Samsung Electronics (UK) Limited. The Financial Services Register can be accessed through www.fca.org.uk
***©2023 Disney and its related entities. Promoter: Samsung Electronics (UK) Limited. UK and ROI residents 18+ only. The Disney+ 6-month subscription offer is open to participants who purchase and activate a new eligible Samsung 2023 TV or Monitor. See full T&Cs for eligible products (each an "Eligible Product"). Participant will find their Disney+ Code on the Samsung Promotion app found within the "Apps" tile on the Smart Hub on their Eligible Product device, and should input the Disney+ Code and all other required information to access the offer on https://www.disneyplus.com/en-gb/redeem. The 6-month offer is valid until 31 January 2024 (by 23:59 GMT). The Disney+ Code shall be available for redemption until 1 April 2024 (by 23:59 BST). The code is a one-off, non-transferable and cannot be exchanged or used for resale. The offer is available to new and returning Disney+ users (users without an active Disney+ subscription). A valid debit or credit card is required, and by redeeming the code participants will be entering into a monthly subscription. Participants can cancel their subscription at any time before the end of the 6-month subscription and not be charged. At the end of the 6-month subscription, the credit/debit card will automatically be charged at the then standard price (currently £7.99/€8.99 p/month) unless cancelled. See here for full terms and conditions and the privacy policy. Subscription to the Disney+ service is governed by Disney+ Subscriber Agreement and Privacy Policy available at www.disneyplus.com.