See the bigger picture
Have the confidence to go big and discover truly epic cinematic viewing with a large screen TV. From spectacular picture quality to breath-taking design, there are more reasons than ever to buy a 75" or above TV. See why so many others have gone big and never looked back.
Bigger screen, bigger experience
Expand your view and your viewing experience with a 75 inch + TV.
The shopper's choice is to go big
People want larger TVs.
A resounding 8 out of 10 consumers made the switch to a bigger screen.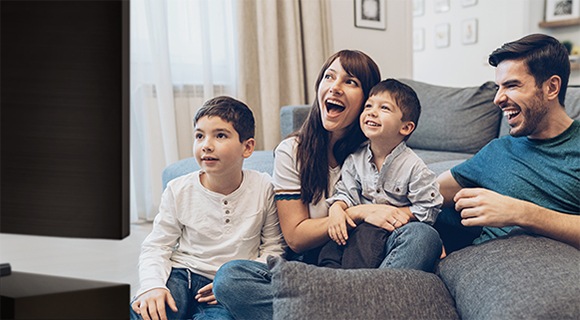 No one regrets going big.
What's more? 98% of consumers who bought a 75 inch+ TV said they are highly satisfied with their purchase.

* The above contents are based on research conducted by Samsung and IA Collaborative.
Why Samsung TV?
Trust Samsung to create exceptional innovations that enhance the Super Big experience.
Infinity Screen
Big blockbuster or big match? They deserve to be watched on a fully immersive, cinematic screen. The endlessly stunning Infinity Screen brings you the world's first edge-to-edge viewing experience. As it's nearly bezel-less, nothing gets in the way of your viewing pleasure.
* Available only with 2020 QLED 8K Q950TS & Q900T.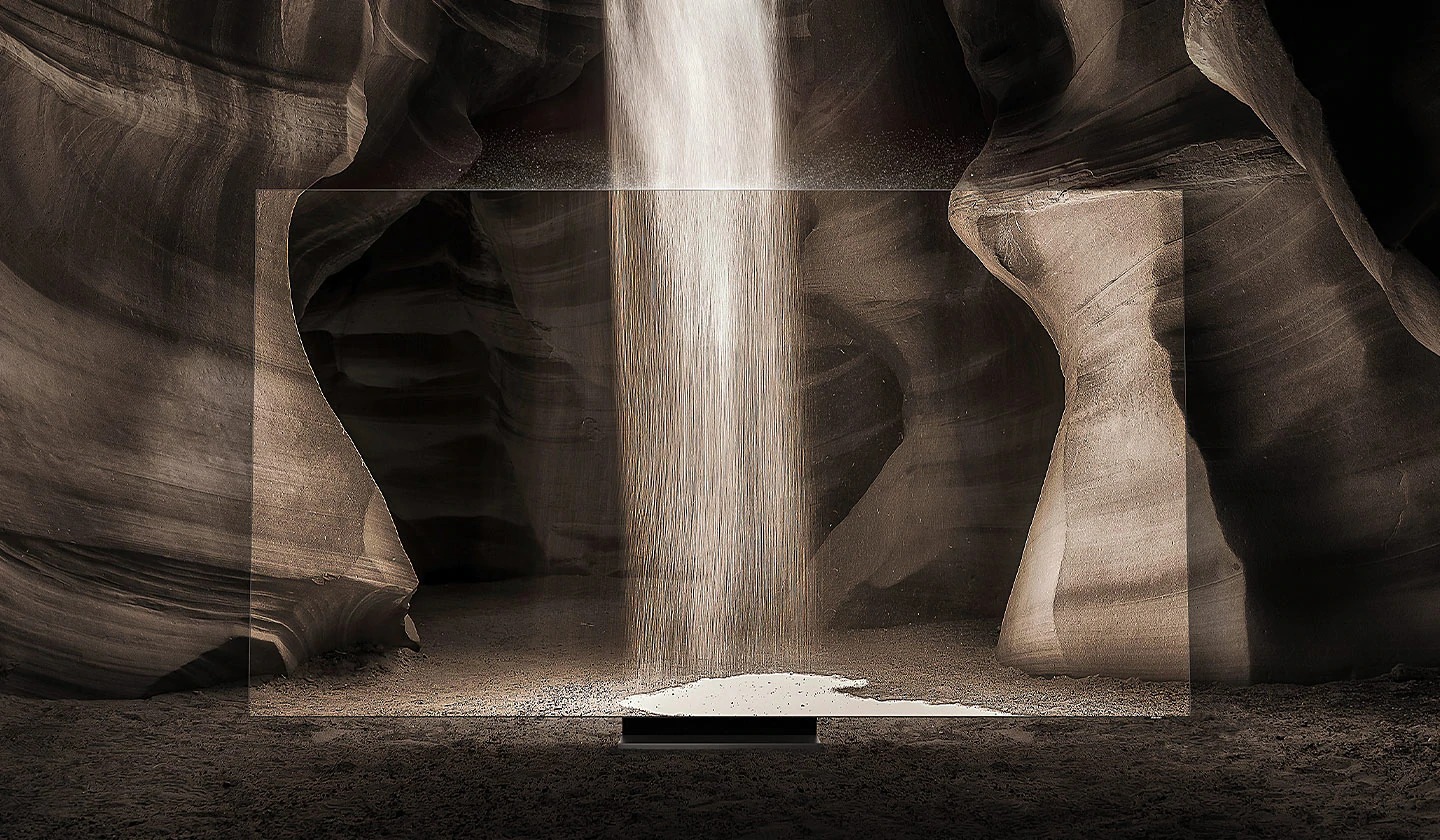 True 8K Resolution
Dive into a new dimension of reality with QLED 8K. Packed with an incredible 33 million pixels, it's a whole new visual experience that gives you a taste of true realism up close – and that's glorious on large screens.*
* Available only in QLED 8K series.
AI Upscaling
See all the content you love in breath-taking detail with Samsung QLED's unique AI-powered Quantum Processor. From the nightly news to that classic movie, AI Upscaling enhances the resolution of everything you're watching to 8K/4K. So no matter how big your QLED TV screen is, you'll always see every stunning detail and get a truly immersive viewing experience.*
* AI Upscaling available only with QLED Series (excluding Q65T/Q60T). AI Upscaling may not apply to PC connection and Game Mode.
Ambient Mode
Make the big blank screen a thing of the past on your large TV. Your 75 inch+ TV transforms your living room even when it's off with Samsung Ambient Mode. Turn your large TV screen into a decorative feature, displaying colourful patterns or your own photos. Or better yet, blend the TV into your décor.*
* Ambient Mode+ available only with QLED Series (excluding Q65T/Q60T). Some features of Ambient Mode+ require a compatible Android or iOS phone and sufficient space around the TV to operate; it will have varying results on complex wall designs, patterns, and/or unusual colours.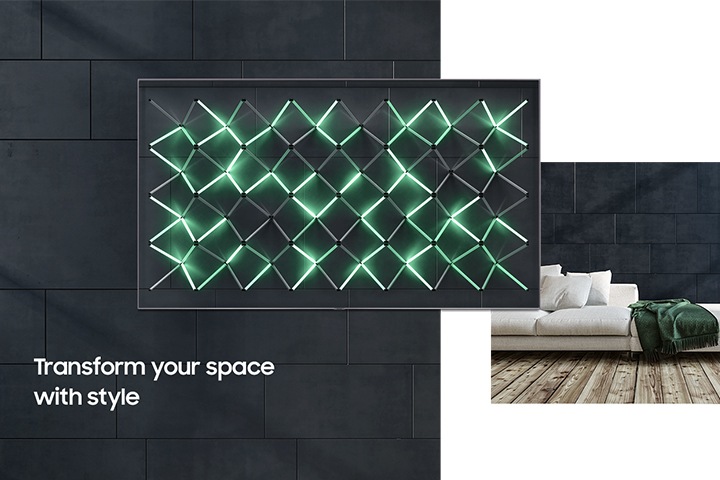 Multi View
Discover new ways to multi-task, without ever having to look away. Split the TV screen, and watch what's on TV and on your smartphone - on the same screen, at the same time*. With your large TV, you can watch it your way**.
* Mobile-to-TV pairing required. Internet connection and compatible smartphone required.
** Available only with 2020 75"+ QLED.
One Near-Invisible Cable & No-Gap Wall Mount
No more messy cables and clutter. Get a pure viewing experience with nothing in the way. Mount your large TV flush against the wall, then let it blend beautifully with your home**. With One Near-Invisible Cable for all your connections, you won't have a spaghetti of wires cluttering up your space.
* Available only with 2020 The Frame, Q950TS & Q95T.
** Q95T No-Gap wall mount sold separately.
Why upgrade your screen size?
Still on the fence about a large TV that's 75 inches or bigger? Hold open your arms, and envision immersive viewing every time you turn your screen on. It's time to dive into a whole new world of entertainment by going big with a large TV.
Bigger is better anywhere
See how 75 inch+ TVs enhance your home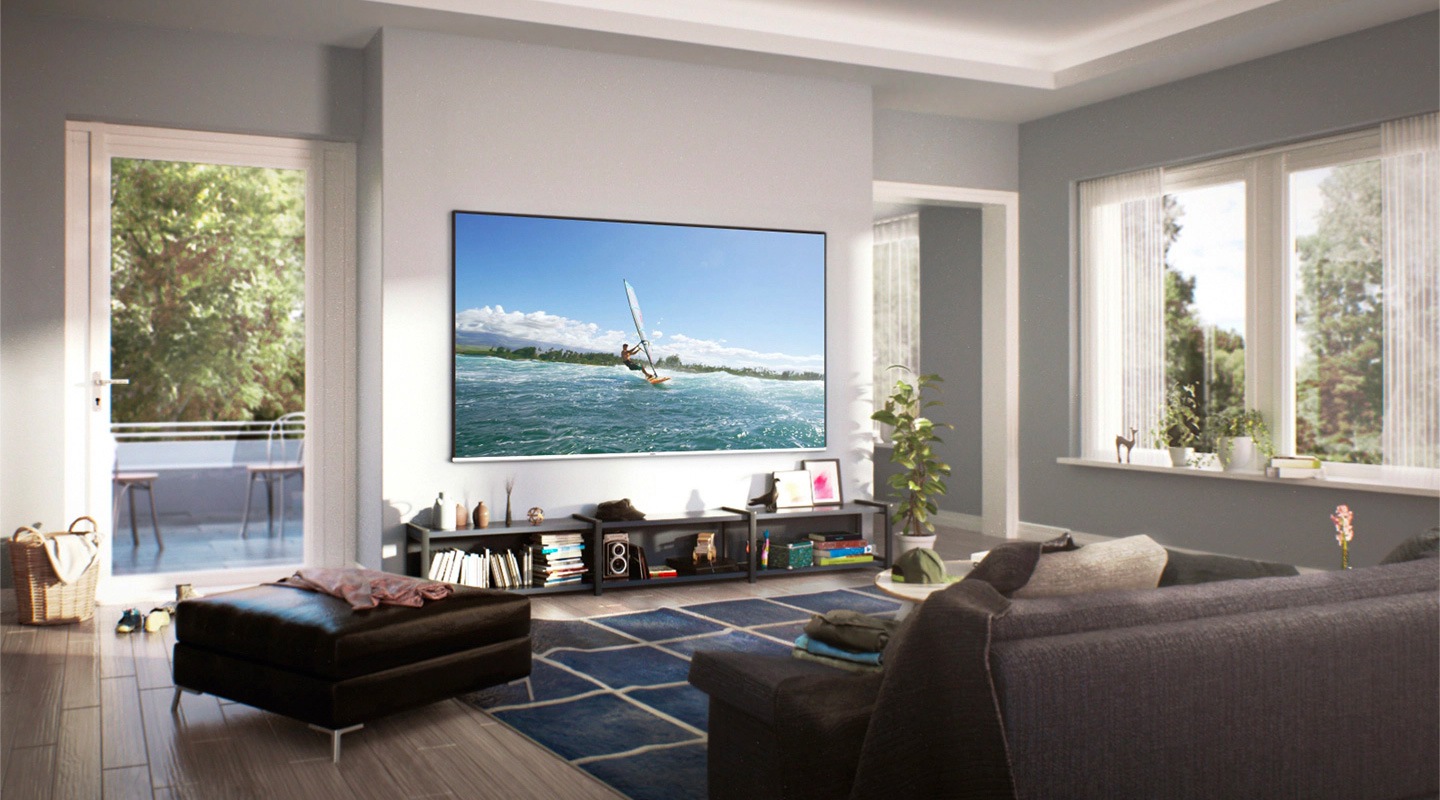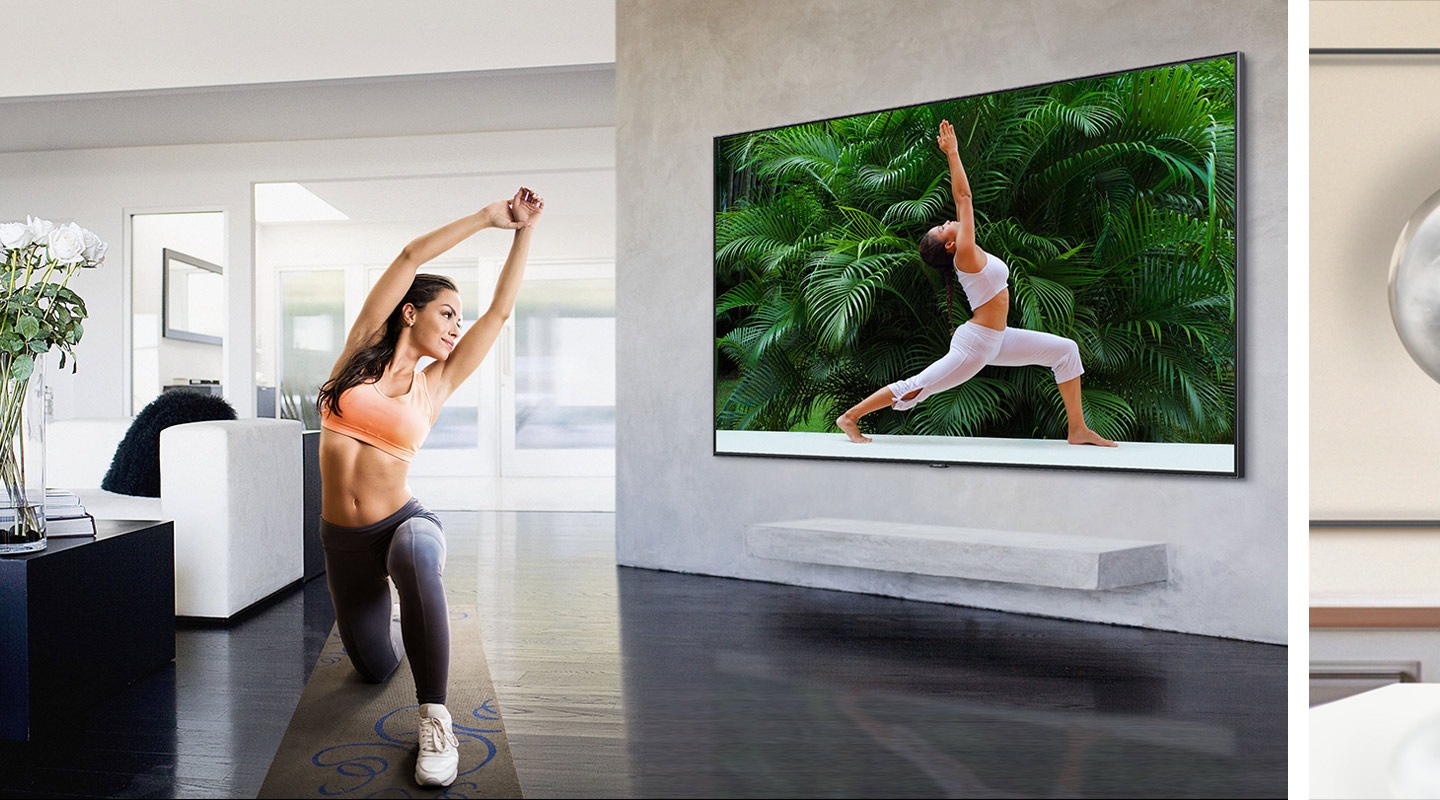 Explore the 75 inch+ range
* Product design and specifications may vary by region.
* The content within the screen are simulated images and are for demonstration purposes only.
* GUI(Graphic User Interface), design, features and specifications subject to change without notice.