What is 4K TV?
Looking for a new TV and wondering whether 4K is right for you? Maybe you're confused about what 4K resolution is? Read our guide on 4K TVs and how they impact your viewing experience.
What does 4k mean?
Simply put, 4K refers to the resolution of a TV screen. When a TV has 4K resolution, you can expect excellent picture quality with clear, crisp details that elevate your viewing experience to the next level.

With an increasing number of TV shows and films are being created with higher resolutions in mind, it's definitely worth considering a 4K resolution when buying a new TV.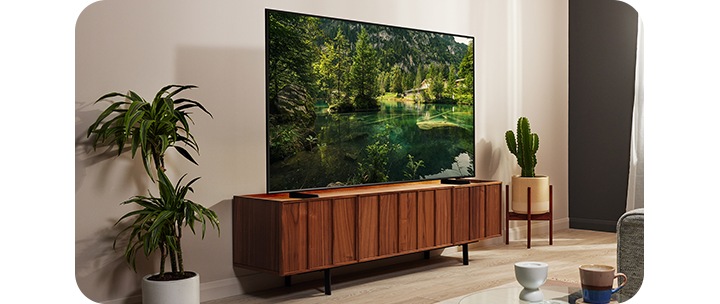 What resolution is 4K?
A 4K TV is a TV set with 4K resolution. That means the TV has 3,840 horizontal pixels and 2,160 vertical pixels, for a total of about 8.3 million pixels. On TV product specifications, resolutions are usually shown as "3840 x 2160" for 4K TVs.

Resolution is a term that tells you just how densely these tiny dots, the pixels, are put together on the display. Individual pixels collect together to make up the image you see on the screen, so the higher the pixel count the higher the resolution. The "K" in 4K stands for Kilo (1000), meaning a TV that has achieved a horizonal resolution of about 4,000 pixels.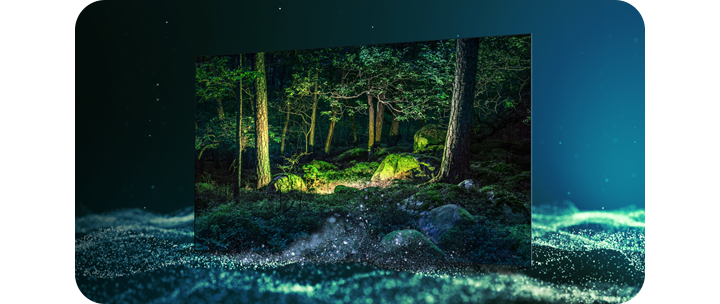 What is 4K upscaling?
4K upscaling is the technology that increases lower-quality resolution to 4K by converting and optimising it to fit the display panel of a 4K TV. In other words, it doesn't just stretch the image — it upgrades it for the 4K display.

Upscaling automatically analyses resolution to reduce noise, improve details and provide optimum contrast and colour so that you can view this content in 4K-like quality. So if you were to come across content that isn't developed with 4K in mind, your viewing experience won't be impacted.

Is Ultra HD the same as 4K?
Ultra HD (High Definition) TVs have a pixel count of 3840x2160, which is four times that of a standard HD TV. Because of the similar pixel count, 4K and Ultra HD are often interchangeable and referred to as the same resolution. However, there is a slight difference. 4K resolution pixel count is 4096 x 2160 which is 256 pixels wider than UHD - meaning the picture quality is slightly superior.

Even on TV screens of the same size, the 4K TV picture quality ends up being more vivid and detailed thanks to the greater pixel density – which makes them especially great TVs for gaming.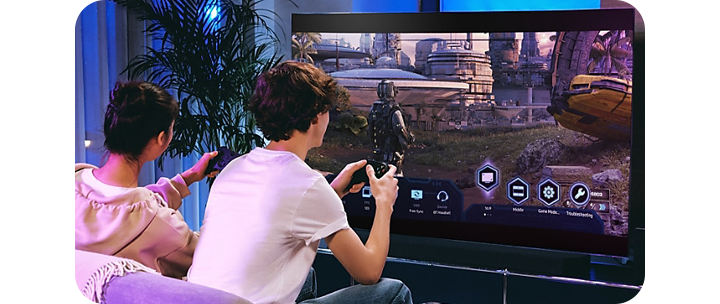 What is crystal clear UHD?
Like 4K, Crystal UHD (Ultra High Definition) is a type of TV resolution. Different brands use various expressions to say the same thing, such as Ultra HD, 4K TV, Ultra High Definition TV and 4K UHD TV. As time passed, the TV industry found the phrase "4K" easier and more intuitive for consumers and began to use it more and more.

Today most manufacturers and distributors now use the term 4K TV or 4K UHD TV. Recently, another type of UHD TV has begun to show up on the market: the 8K TV .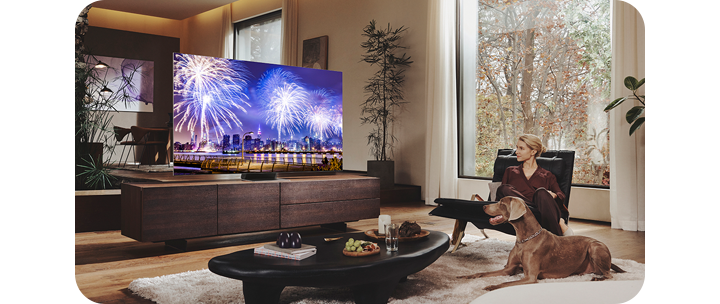 What's the difference between 4K TV and 8K TV?
Exactly in the same way that 4K differs to HD TV, 8K has four times as many pixels as 4K does - and even more impressively, up to 16 times as many pixels compared to a 1080p tv. Ultimately, more pixels results in a sharper, clearer image and 8K offers up an impressive 160 pixels per inch (PPI), delivering a truly smooth and crisp image.

Learn more about what the difference is between 4K TV and 8K TV.

What 4K content is available?
When 4K TVs were first introduced, there weren't a lot of 4K films or TV shows to watch - which meant many people were unsure about buying a 4K TV. But thanks to rapid development in the quality of streaming services and TV and film production, you'd now be hard pushed to find content that isn't 4K-ready. 

Now, 4K content is available everywhere you look; from 4K broadcasting to 4K streaming services, to 4K Blu-ray players & discs and even User Generated Content (UGC) filmed with 4K cameras or 4K smart phones. It's likely that you already spend a lot of time consuming this content on YouTube, TikTok and Instagram. 

There are approximately 80 channels worldwide that broadcast in 4K (according to Wikipedia), and VoD services that offer a wide range of contents such as 4K movies and TV series, such as:

• Netflix
• Amazon Prime
• Disney +
• Rakuten

Plus, if you have a 4K Blu-ray player you can easily purchase and enjoy 4K videos from places like Amazon.com.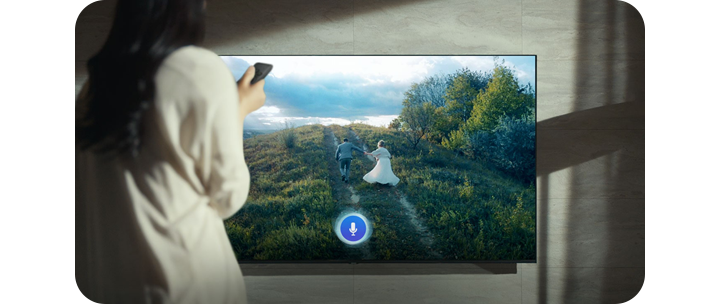 Samsung TV Ranges: QLED, 8K & 4K TVs

Screen Resolution

Display

Dynamic Black Equalizer

Connection Types

Low Input Lag

Game Mode

Refresh Rate
Screen Resolution :

3,840 x 2,160

Display :

55" - 85"

Dynamic Black Equalizer :

Yes

Connection Types :

HDMI USB-C, eARC & Bluetooth

Low Input Lag :

-

Game Mode :

Yes

Refresh Rate :

100Hz
Screen Resolution :

3,840 x 2,160

Display :

50" - 85"

Dynamic Black Equalizer :

Yes

Connection Types :

eARC & Bluetooth

Low Input Lag :

-

Game Mode :

Yes

Refresh Rate :

-
Screen Resolution :

3,840 x 2,160

Display :

50" - 85"

Dynamic Black Equalizer :

Yes

Connection Types :

HDMI USB-C, eARC & Bluetooth

Low Input Lag :

-

Game Mode :

Yes

Refresh Rate :

100Hz
Frequently Asked Questions
Colour volume refers to the number colours your TV is capable of displaying at different levels of brightness. It can be the difference between seeing the small highlights in a skyline or the vivid hues of a field of flowers, or a less clear image where colours merge. So, choosing a TV with good colour volume is important. Samsung TVs use Quantum Dot Technology to provide 100% colour volume, resulting in a bright, vibrant picture quality.

UHD stands for 'Ultra High Definition', and generally refers to any TV with a 4K of greater resolution. When choosing between a 4K or UHD TV, you needed worry. They are the same and both as good as each other.
Need fast answers to your TV questions? Jump to any quick-tip article below:
*Samsung Account required to access our network-based smart services and apps. If you choose not to log-in, you will only get connection to terrestrial TV (applicable to devices with tuners only) and external devices, e.g. via HDMI