Hobs
Putting flexibility on the menu.
There's so much more to Samsung hobs. Our range has something to suit every style of cook – whether you like to rustle-up and go, or take it slow and steady. Gas, electric or induction – you'll have the ultimate flexibility. Add to this next generation features that bring you supercharged heat, extra control and safety and you'll feel like your cooking on gas – even when you're really not.
Take a closer look
at our hob's best bits
Bringing you flexible ways to cook, supercharged heat, extra control and added safety, you'll be all set to whip up your best meals yet.
Virtual Flame Technology™
Fire it up.
Gentle simmer or full-on boil? You'll feel like you're cooking on gas with Virtual Flame Technology™. Flame-like LED lighting shows you how hot the ring is, making rustling up dinner simpler and safer.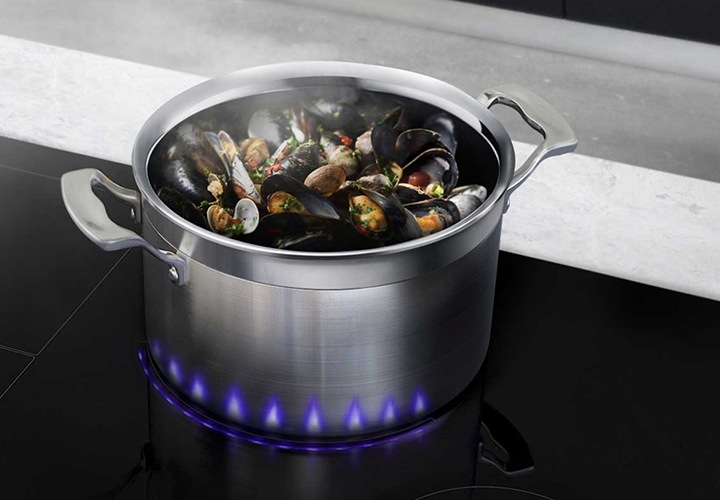 Flex Zone
Multitaskers welcome.
Make the most of your hob space and cook more flexibly. Flex Zone is a large, open area divided into two zones, giving you the option to cook more dishes with different pots and pans. Sizzle steak in a griddle pan while steaming the veg perhaps?
Auto Connectivity
A helping hand.
What could be easier than a cooker hood that automatically* turns on when you activate the hob?
Not sure where to start?
Find the right Hob for you
*Available on selected models and when paired with selected Samsung hobs