Faster. Wider. For the Win.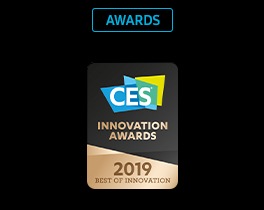 Winner of 2019 CES Best of Innovation Award
"The best curved monitor that we have reviewed so far"
"The latest evolution in the crazy-popular super ultrawide segment"
Winner of 2018 iF Product Design Gold Award
Game Changer at Play
Put to the test, and showing off their best. Dive headfirst, and experience Samsung gaming monitors making waves at the world's top gaming events. See what gamers, influencers, and pure enthusiasts have to say after getting up close and personal.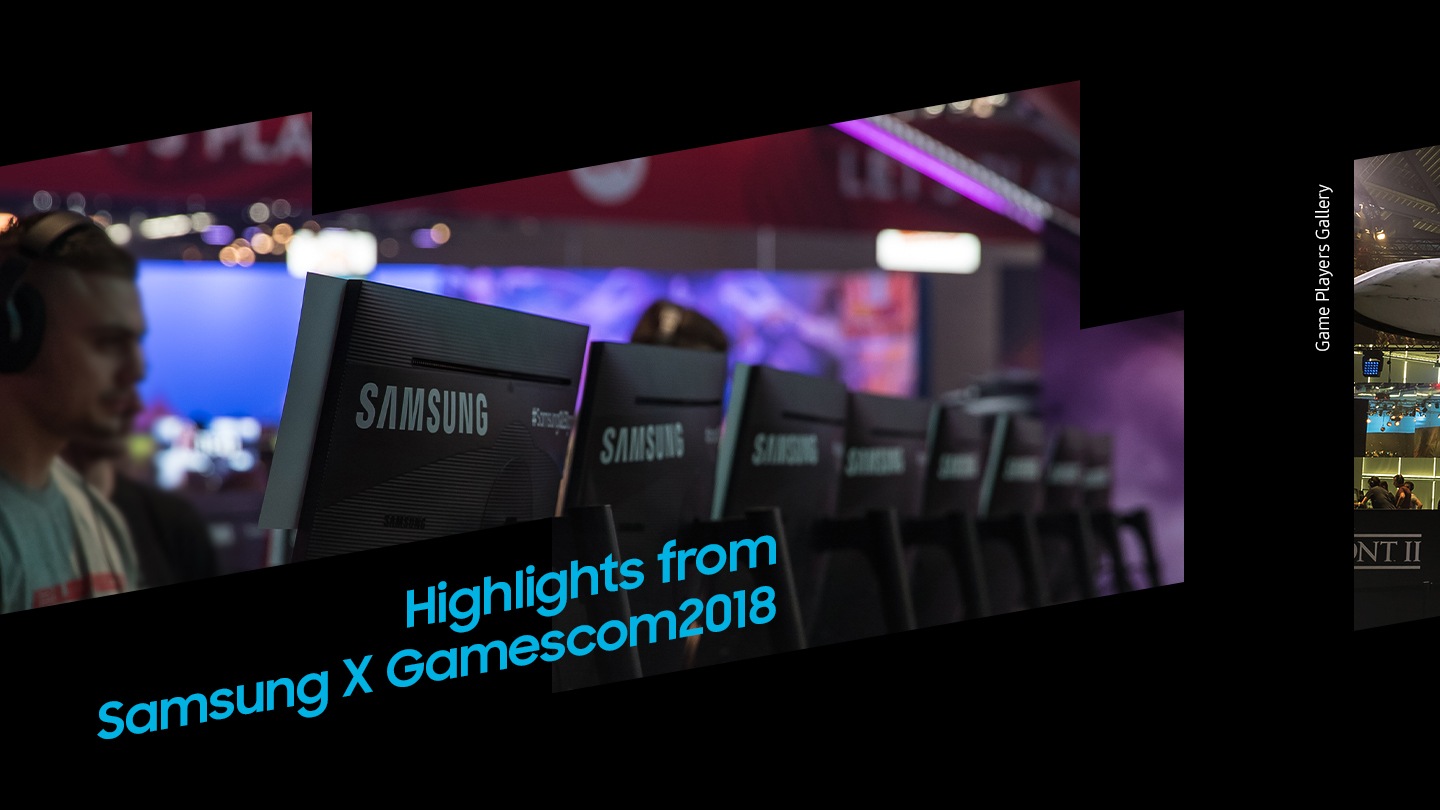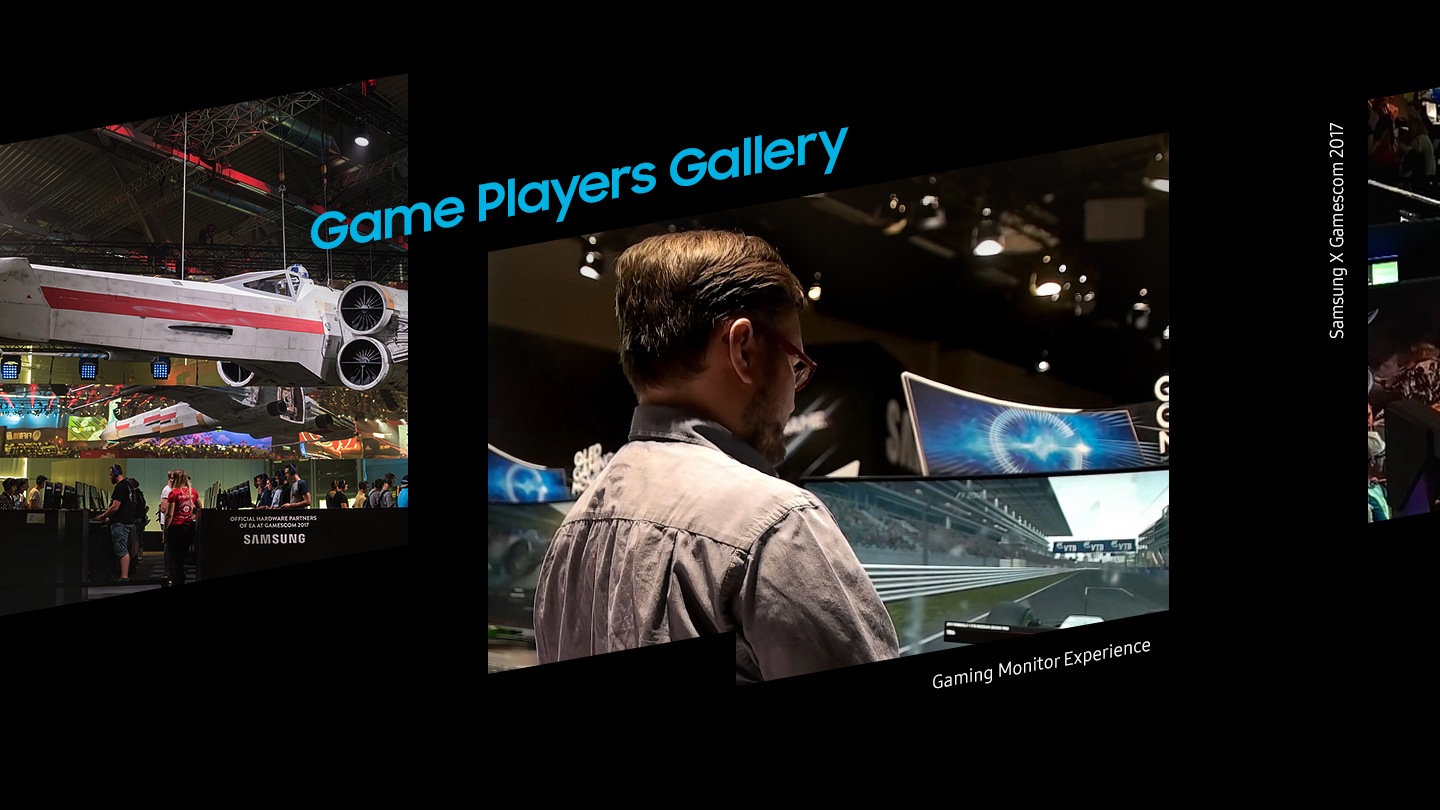 240Hz RapidCurve™
240Hz RapidCurve™ brings a lightning-fast 240Hz refresh rate to Samsung's 1500R curved screen for immersive gameplay with seamless, ultra-smooth scenes.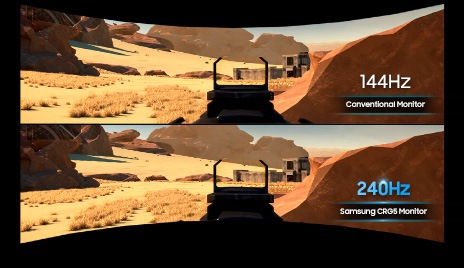 This video shows 240Hz, In this video, the game video is compared. This shows how smooth the game looks with breaking the game
Smooth, Fast 240Hz
Conquer every enemy, even in quick and intense scenes. The lightning-fast 240Hz refresh rate eliminates lag, freeing you to react in real time. Quicker, smoother, and more precise mouse movements let you banish opponents with no hesitation
This video shows into the curved monitor. this video explains the immersive nature, shows the immersion of the curved monitor, and shows the game's focus on the game through the curved screen.
Dive Into the Curve
The winner's curve. Get fully immersed in every game with a deeply rounded 1500R curved screen. Win more, as sharp focus on the screen brings heightened concentration.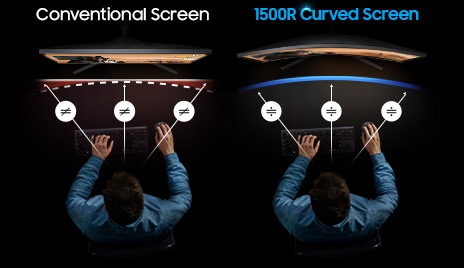 A Treat For the Eyes
Samsung's curved screen technology is tailored to our field of view. See the whole screen, right up to the edges, without shifting your gaze. Even during long gameplay, eyestrain doesn't hold you back.
G-Sync Compatible
No more choppy gameplay. G-Sync compatibility synchronizes the GPU and panel to eliminate image tears, stuttering, and screen-lag for exceptionally smooth, fast-action gaming. A dynamically adapted display refresh rate makes complex game scenes stable and virtually stutter-free.
Super Ultra-Wide
The 32:9 and 32:10 super ultra-wide aspect ratio expands your field of view beyond standard screen aspect ratios for the winning advantage in almost any game scenario. Spot your enemies faster, make your move earlier, and react to danger sooner — and up your game to a whole new level.
HDR1000 and QLED
Step into true-to-life realism with HDR1000 that supports peak brightness of 1,000 nits. Finally, true high dynamic range (HDR) content jumps to life. And with Samsung QLED technology's DCI-P3 95%, all colors are now purer, brighter, and strikingly life-like.
Gain the advantage
Compete on the ultimate playing field. Upgrade your game-time with a flawlessly-smooth view that clearly displays the detail of every environment in its entirety, dark or light. And experience less lag—giving you a competitive advantage when it matters most.
Accelerated refresh rate (144Hz)
Enjoy flawlessly smooth action scenes for smoother, faster gameplay—bringing the slightest visual nuances to light or dark environments
1ms motion picture response time (MPRT)
Low Input Lag Mode for full control of your game
AMD's Radeon FreeSync™ 2 technology
Smooth, low-latency plug-and-play HDR experience
The 20-step Black Equalizer
Adjust to your preferred brightness level to help spot your enemies quicker
Advanced VA panel technology
Delivers a best-in-class 3000:1 contrast ratio
Super ultra-wide screen extends the playing field
View game scenes in their entirety
Eye-saver mode
Minimises blue light emissions and Flicker-Free technology reduces distracting screen flicker so you can stay focussed and view longer with less eyestrain.
The ultimate multi-tasking flexibility
Set up your gameplay for maximum productivity. Prepare for battle by creating multiple screens that display strategy guides, maps, videos, chat windows and more. No need for multiple monitor set-ups. With Samsung's ground-breaking 49-inch super ultra-wide 32:9 monitor, you can customise your configuration for an all-in-one environment.
32:9 Super Wide Aspect Ratio
Equivalent to two 27" 16:9 monitors side by side
Picture by Picture
Use extra screen real estate to stream while you're gaming
1,800R curvature / ultra-wide 178° viewing angle
Maintain visibility from any location
No bezels impeding your view
And a single power cable for minimal clutter
No need to worry
About the logistics and expense of a multi-monitor set-up
The ultimate in gaming
Jump right in. Immerse yourself in the storytelling of every game. Samsung delivers a vivid, real-life gaming environment that puts you at the centre of the action for the ultimate experience.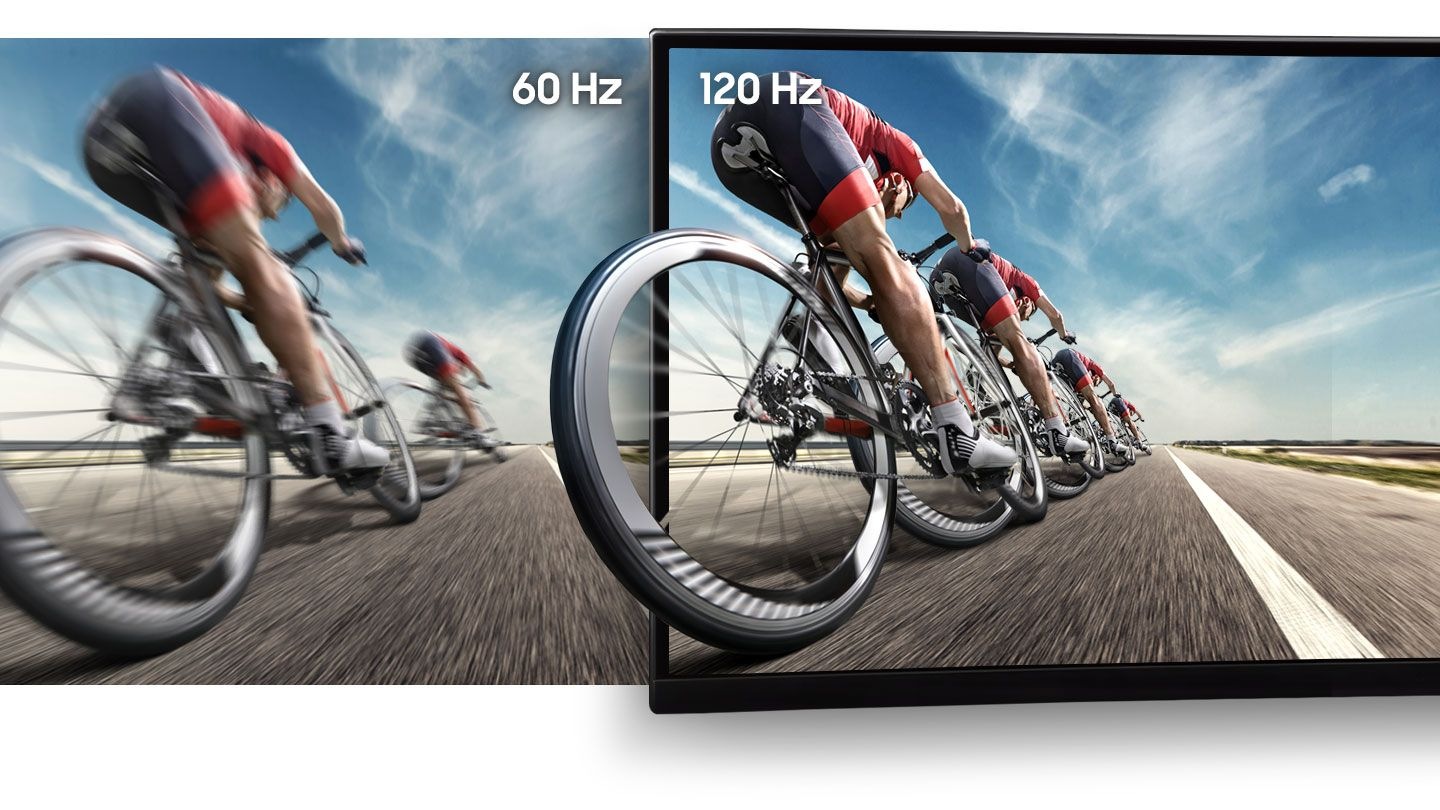 Quantum Dot technology
the Samsung QLED delivers a wide-ranging, richer, clearer, closer-than-ever real-life experience
1800R curved panel
Totally immerses you in gameplay and delivers iMax-style cinematic viewing
Super ultra-wide screen extends the playing field
See game scenes in their entirety
Award-winning design
(Industrial Designers Society of America – IDEA Awards.)
Choose Your Gaming Monitor