Discover the award winning Frame TV
"The Frame Classy is an artistically designed display that adds an elegant touch to any space with real metal frame selections. It provides a superior viewing experience on its cinematic QLED quality when the TV is on and transforms into an artwork when it is off"
"The picture performance impresses, it is well covered for gaming, and the design is exceedingly simple, especially with its matte screen that reduces the impact of reflections."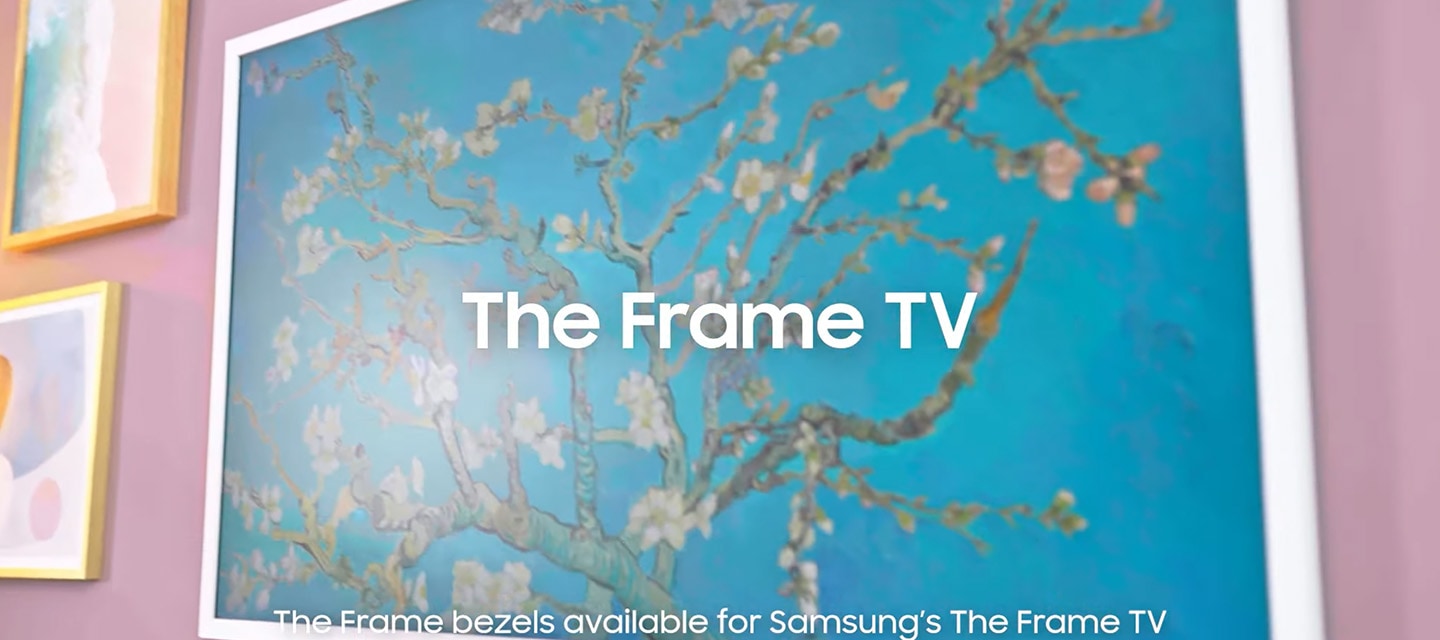 TV when it's on.
Art when it's off.
Art Mode
When you're not watching TV, The Frame transforms into a blank canvas to display a gallery of over 1,600 iconic works of art from world-renowned institutions* – or your very own photography.
* Separate Art Store subscription required to access full selection. Art pieces in the Art Store are subject to change without prior notice.
Masterpieces brought to life
on a glare-free canvas
Matte Display
Watching a midnight drama or a dramatic artwork? Luckily, The Frame's ground-breaking Matte Display absorbs glare  – so even in bright light, you'll be watching the drama, not yourself.
*Measured against Unified Glare Rating (UGR) testing standard, certified as glare-free (reflection, discomfort and disability glare) by UL.

Customisable Bezels*
Make your own Frame. Choose from over 40 interchangeable bezel styles to customise your TV to suit your taste, space or simply the artwork on display*.
*Customisable bezels each sold separately, available at theframebezel.com.
**Bezel availability may vary by screen size.
Discover the ideal size for your home





* Customisable frame bezel and other accessories sold separately.
* Images are simulated for illustration purposes only. Appearance, design, and GUI(Graphic User Interface) specifications not affecting product performance are subject to change without notice.
* Actual products including remote control may differ from image shown. Please see our product gallery.
* Samsung Account required to access our network-based smart services and apps. If you choose not to log-in, you will only get connection to terrestrial TV (applicable to devices with tuners only) and external devices, e.g. via HDMI