Black Friday Alert
Save big while stocks last
Starts 18th Nov
Samsung KX is not a shop.
It's a place to see things, learn stuff, push your limits and open your mind.
Attend world-class events, get to grips with the latest tech, discover new experiences and connect with other Londoners.
At Samsung KX, you can #DoWhatYouCant
Experiences
Create, Make and Innovate
Get hands on with some of our latest innovations. Discover our unique experiences, including an AR simulator, 3D printing and a DJ booth, that'll help you do what you can't.
Digital Cockpit
Discover the future of driving
Galaxy Graffiti
Tag and draw with a Galaxy S10 spray can
DJ Galaxy
Learn the art of music
Connected Living
The connected home of the future
VR Car
Immerse yourself in Virtual Reality driving
AR Message Tree
Fill the air with AR notes for others to unfold
Collage Me
Turn your selfie into a unique collage
Custom Phone Cases
Personalised cases plus Kakao friends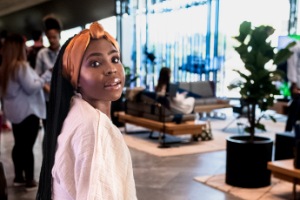 Recently at #SamsungKX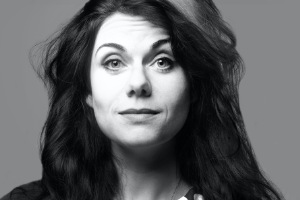 Samsung KX Presents: Thread Talks with Caitlin Moran
To kick off the first in the series of Thread Talks, host and comedian Alex Zane was joined by acclaimed author Caitlin Moran as they celebrated the world of Twitter threads, spats and conversations.
The 90-minute event featured an intimate live performance from Caitlin as she reflected on one of her most popular Twitter threads - a look at the downsides of being a man – followed by a Q&A with the audience and Alex Zane which highlighted some of her greatest, weirdest and funniest moments on the platform.
Thread Talks is a series of six intimate and exclusive 'in conversation' events featuring some of the biggest names in the world of journalism, sport, culture and comedy. The acts will perform at the venue's Centre Stage in front the world's first vertical 10metre-wide curved Samsung screen.
Each free event is being hosted in association with Twitter UK and on each night guests will hear from the company's Director of Planning, David Wilding.
Learn More
Recently at #SamsungKX
Find Samsung KX
Find Samsung KX
Opening Hours:
Monday - Saturday
10am - 10pm
Sunday
12pm - 6pm