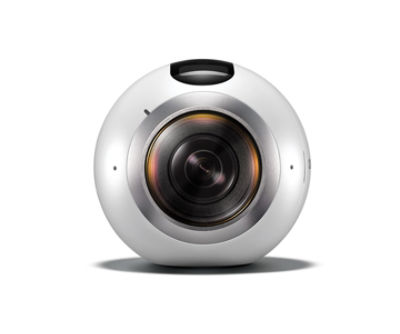 Gear 360

Capture everything, all at once, with the new Gear 360. You can shoot, edit, view and share 360° video all from the palm of your hand.

Shoot near-4K videos and 30MP photos. Discover all the ways to tell your story from every angle.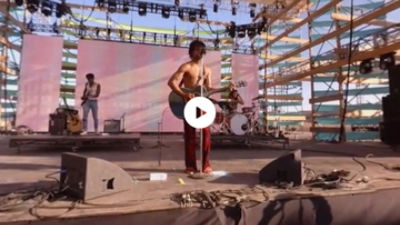 Play videos back, edit them easily and share instantly. Do it all right on your compatible Galaxy smartphone or PC.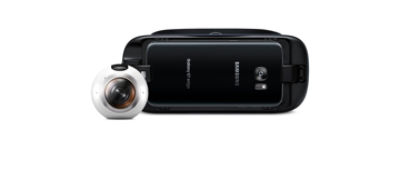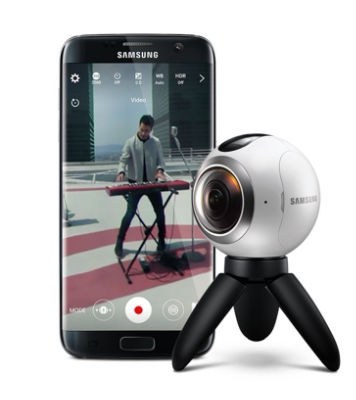 Capture
Shoot 3840x1920 high resolution videos or a 30 MP photo with the touch of a button. Day or night, the bright, 180°, F2.0 lenses capture clear, vivid content every time.
Edit
Two 180° wide-angle lenses take shots simultaneously. Automatically merge them to produce a seamless 360° image. You can stitch your creations on the spot with your phone, or edit them more fully on your PC.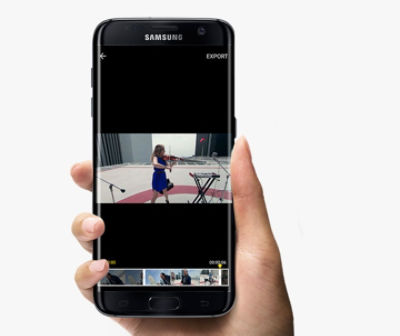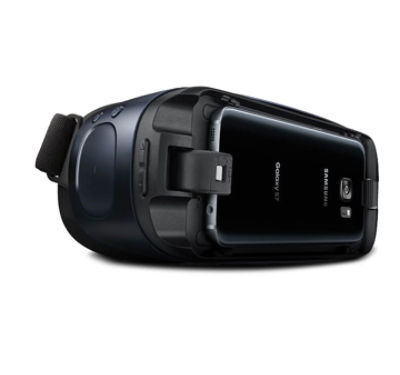 View.
Relive your favorite moments on your Galaxy smartphone or PC. Or go even deeper with the Gear VR, immersing yourself in 360° worlds.
Share
Inspire friends and family like never before. Instantly share your creations with friends and family, or upload them to Samsung VR for the world to see.
Samsung VR

Upload your 360° videos to Samsung VR, where people can use the mobile app to download and play them on Samsung phones – or on the Gear VR.

Google Street View

Gear 360 is compatible with the Google Street View app. Capture and instantly publish your 360° videos to Street View, and invite the world over to your street.

Facebook 360

Discover, watch, and share 360° videos from around the world on Facebook.

YouTube 360

Now you can upload your 360° videos to YouTube for the whole world to see.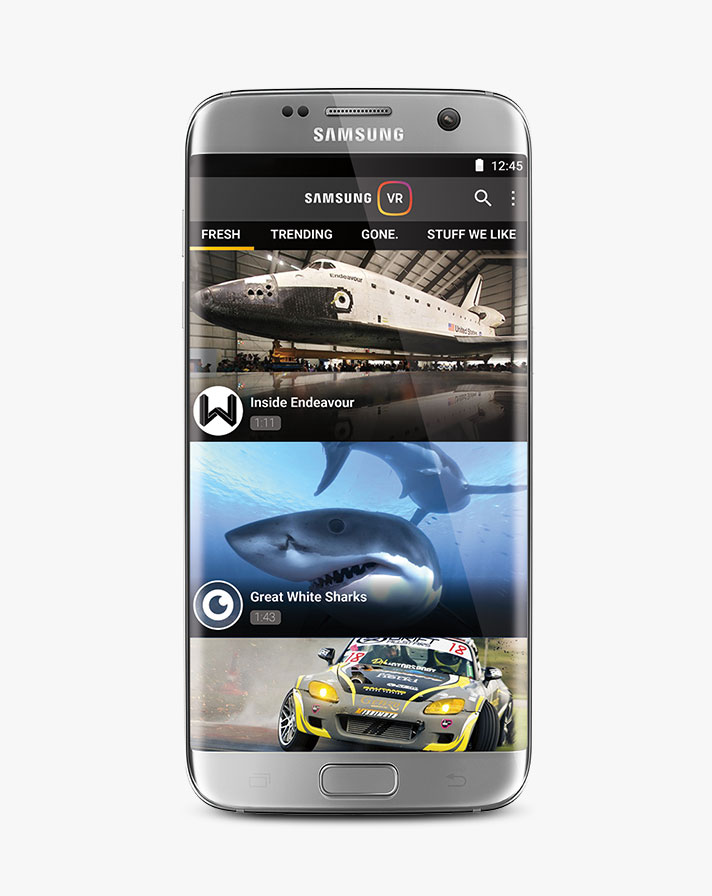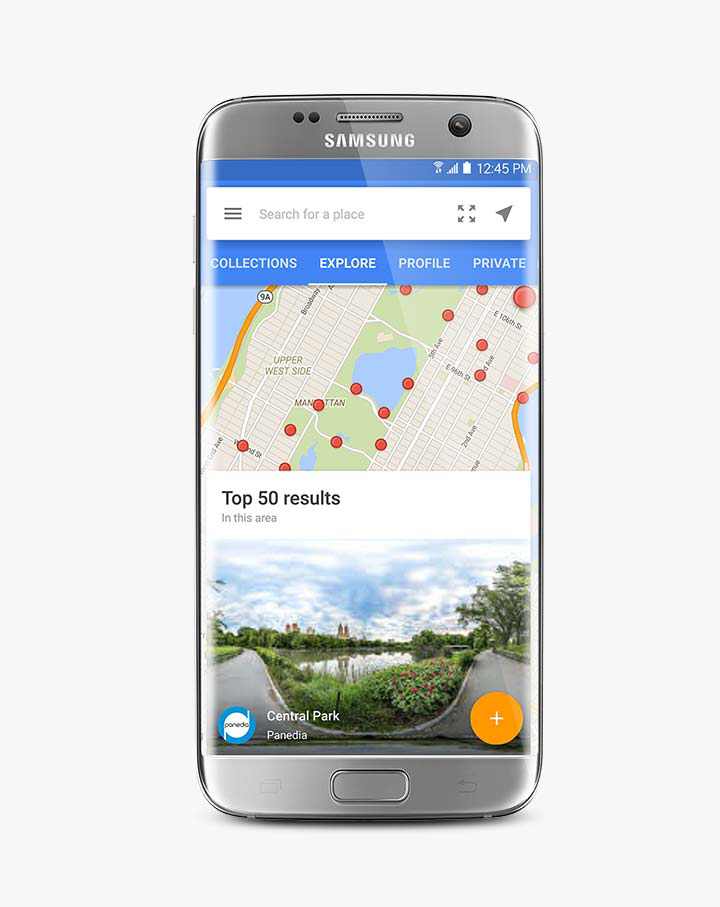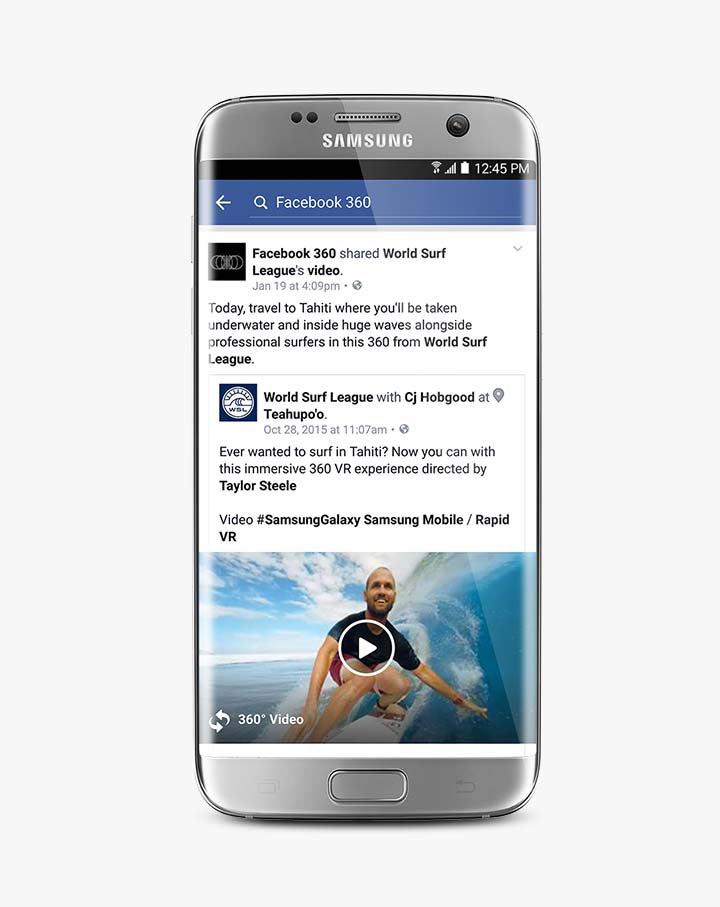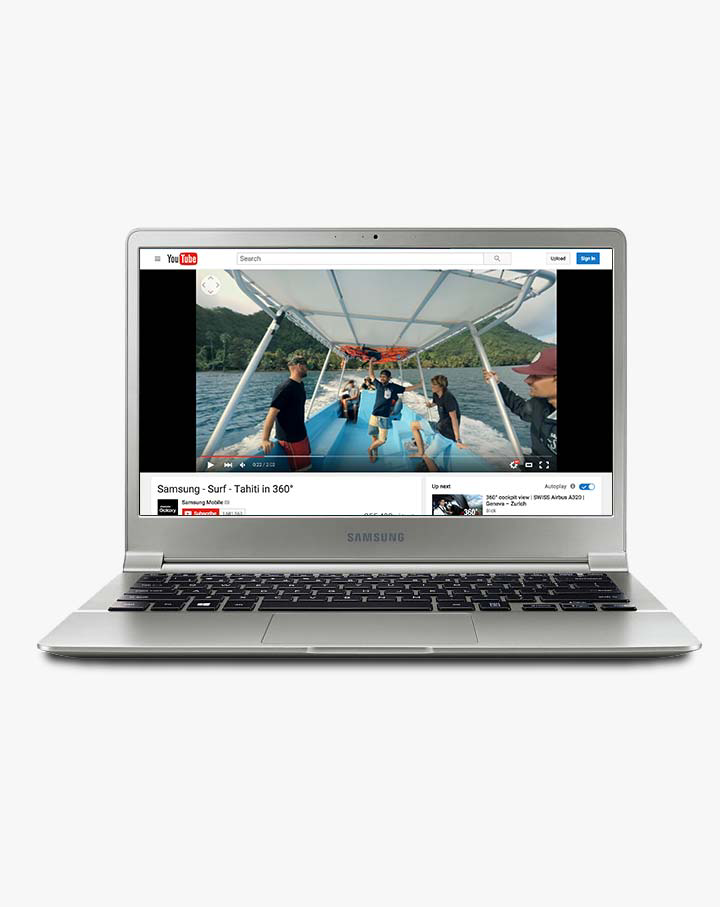 Casey Neistat breaks out the Gear 360 and shares some quick pro-tips with Karlie Kloss.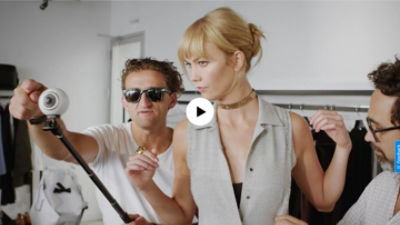 NFC Enabled
Yes
Dust and Water-resistant2
Yes
Bluetooth
Bluetooth v4.1
Dimensions
2.2 x 2.6 x 2.4″
Expandable Memory
MicroSD Card (up to 200GB)3
Wifi
802.11 a/b/g/n/ac 2.4+5GHz
1 360° (3840 x 1920) @30fps Video Recording Resolution
2 IP53 rating means it's water-resistant in up to 5 feet of water for up to 30 minutes; rinse residue/dry after wet. See user manual.
3 Memory card required to capture footage. Memory card sold separately.
4 Estimated total does not include taxes, fees, or shipping costs.

Camera: There may be certain blind spots and double images of the images or videos created by Gear 360. Please read the manual before use.