How to Prep for a Seamless
Virtual Interview
Recruiting experts reveal their pro tips on perfecting your video-conferencing skills.

So you've just landed an online interview. Congrats! Next hurdle: leaving a lasting impression through video. But how? Turns out the ingredients of a successful virtual interview aren't so different from the in-person variety. We've sat down with a few of our recruiter friends for their top tips on putting your best self out there, even if you're not meeting IRL. Here's what the experts have to say.

Put the pro in profile pic

Capture résumé-ready headshots in Selfie Mode with Studio effect on the Galaxy S21.

Look your best (at least from the shoulders up)

While it may be tempting to rock your cosy-chic look at home, recruiters suggest displaying the same level of polish you would going into an office—think professional business attire, hair combed, teeth brushed, face washed. "Dress business casual even if the company is casual," says Silvia Chen, senior recruiter of a privately-held company. "The general rule is if you look the part, you feel the part. Interviewers will notice that you are making the effort as well." Hint: Turn on Studio Mode on your Galaxy Book Pro | Pro 360 to brighten your face and smooth out any imperfections before the call (a lifesaver if you wake up on the morning of the interview to an unsightly blemish).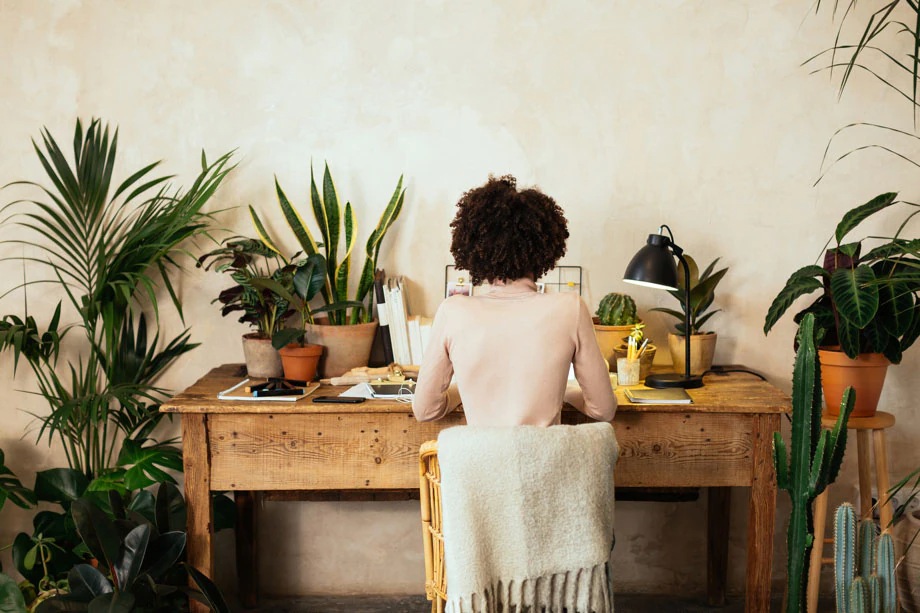 Stage your background

As you would in any on-camera situation, pay attention to the basics like lighting and background. "You should be mindful of the lighting," says Phu Huynh, a New York–based recruitment manager. "Avoid sitting with an open window directly behind you, as light from outside will be distracting to your interviewer. Your camera should be propped at eye level (a stack of textbooks will do the trick). The space behind you should be clean and clear of clutter." As Chen puts it, "You want the interviewer to be focused on what you are saying, not the three loads of laundry behind you." Pro tip: lock the door if possible to prevent any accidental interruptions.

Do a tech trial run

The last thing you want to do is leave your recruiter hanging mid-conversation because your devices suddenly decide to disconnect. To get the jump on any computer or AV issues, schedule a mock interview with a friend a day or two prior on the same video-conferencing platform, whether that's Microsoft Teams, Google Meet or Zoom. "If possible, use a headset," advises Leo Paduch, a talent acquisition leader based in San Diego. Understated earbuds like the Galaxy Buds Pro offer a clean look while preventing distracting echoes on the other end. Plus, with three built-in microphones and the voice pickup unit, Buds Pro will let recruiters hear every word in crystal-clear sound (which is tough to replicate if you're using a built-in laptop mic). As part of your mock interview checklist, also double check that your Buds are pairing properly with your laptop to avoid any last-minute Bluetooth snafus.

Above all else, Chen recommends having a plan B for all the common issues: "You should ensure the interviewer has your mobile number in order to quickly continue the interview by phone."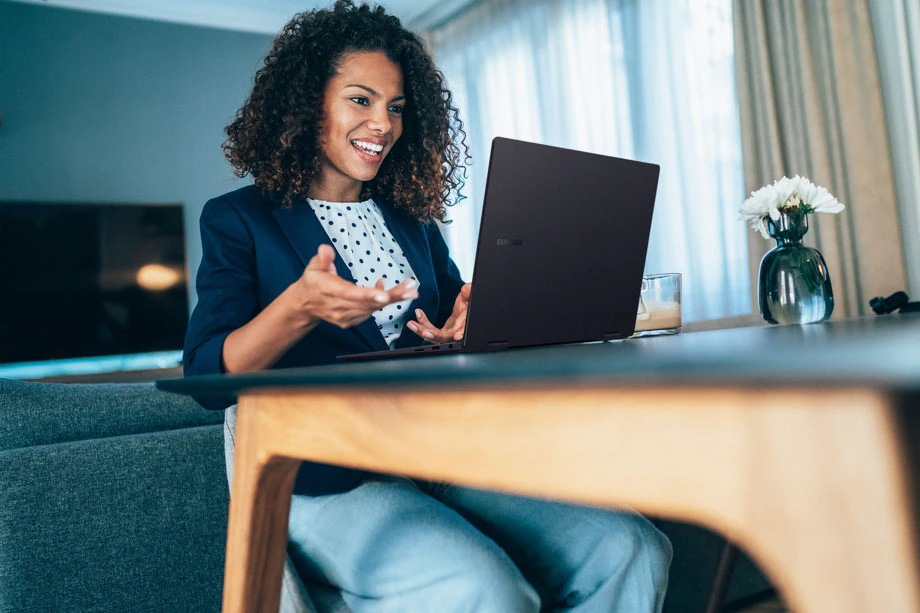 Take note

During your interview, use your Tab as a Second screen* to jot down any important details or last-minute questions.

Mind your onscreen body language

Though you may naturally feel inclined to glance at yourself in the smaller screen of your video call, looking directly into the camera can re-create the experience of in-person eye contact, establishing a level of trust and connection with your interviewer. Pro tip: "Try to put the video you are watching right under the camera so you are looking forward," Paduch says. This allows you to shift your eyes to your interviewer every now and then without looking down. To engage further, "allow yourself to naturally emote with your face and hand motions/gestures and sit with good posture," Huynh adds.
*WiDi (Wireless Directly)-capable Windows 10 PC models and Windows 10 v.2004 or later are required for this feature.

Set yourself up for success

Whether it's capturing professional profile pictures or scoring job-winning interviews, these Galaxy gadgets have you covered.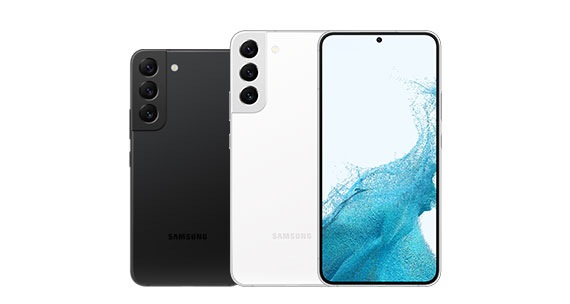 Galaxy Tab S8 | S8+ | S8 Ultra