Do more with Bixby.
Bixby frees you to focus on what matters the most.
It learns what you like to do and works with your favourite apps and services to help you get more done.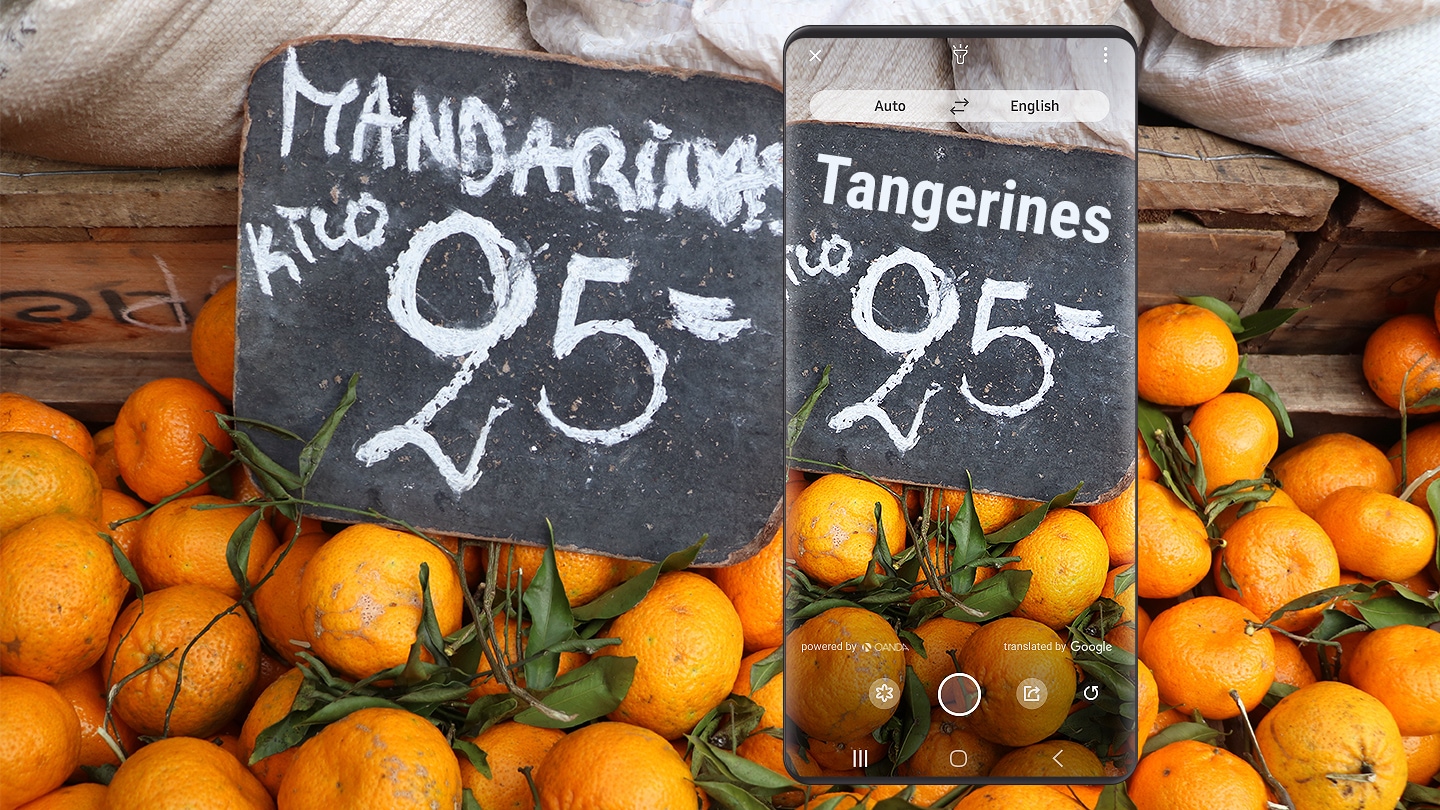 * Click 'Here' to see a list of the supported translation languages.
* Device and screen images simulated for illustrative purposes.
* GPS must be enabled for services requiring location information.
With Bixby, look at your world
in a new way.
Bixby Vision's built into your camera, so you can see more.
Tap the Vision icon in the viewfinder to translate a sign, learn the calories in your lunch,
or try on makeup with AR.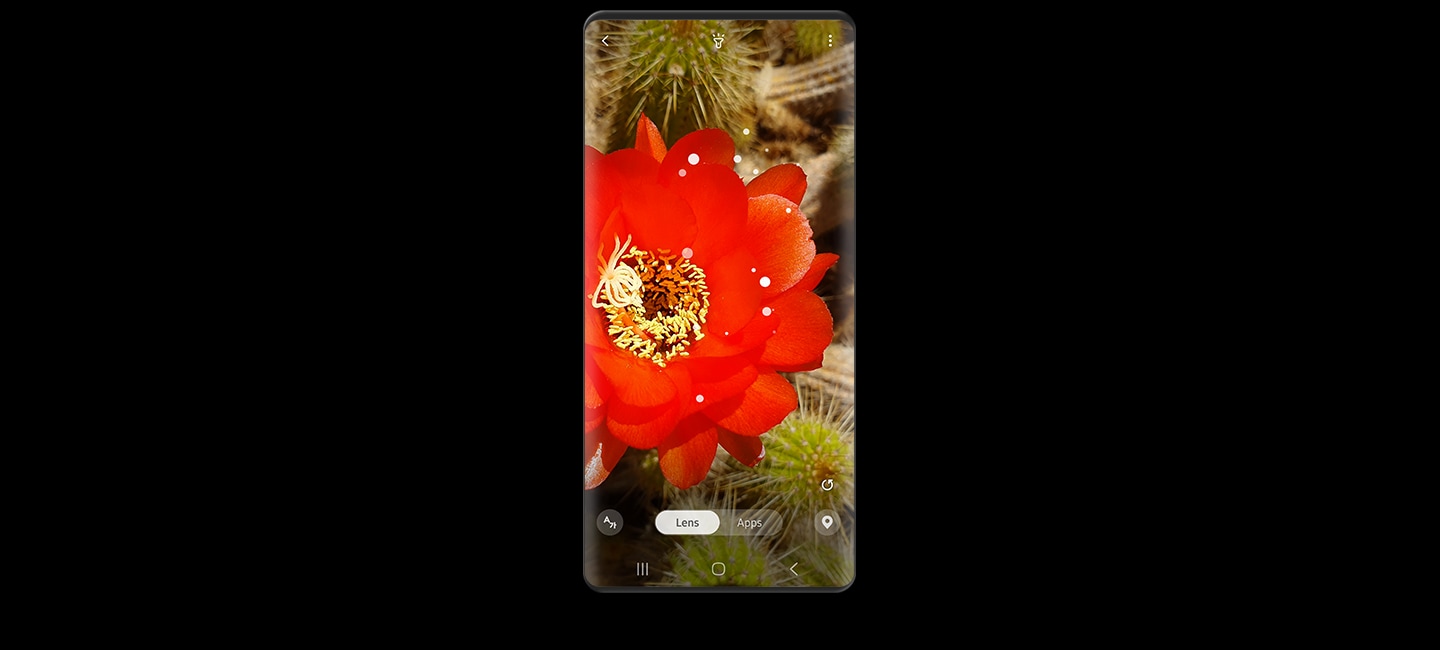 Search smarter.
Scan and let Bixby Vision do the rest. Simply scan images, food, drink, or QR codes to get the information you need to know. Shop for what you see in person, online.

* Drink search feature is provided in English (US) and Mandarin Chinese, other languages to be supported.
* Food recognition feature only shows an estimate and may not be accurate. The actual calorie intake amount may differ by food and the health status of the user.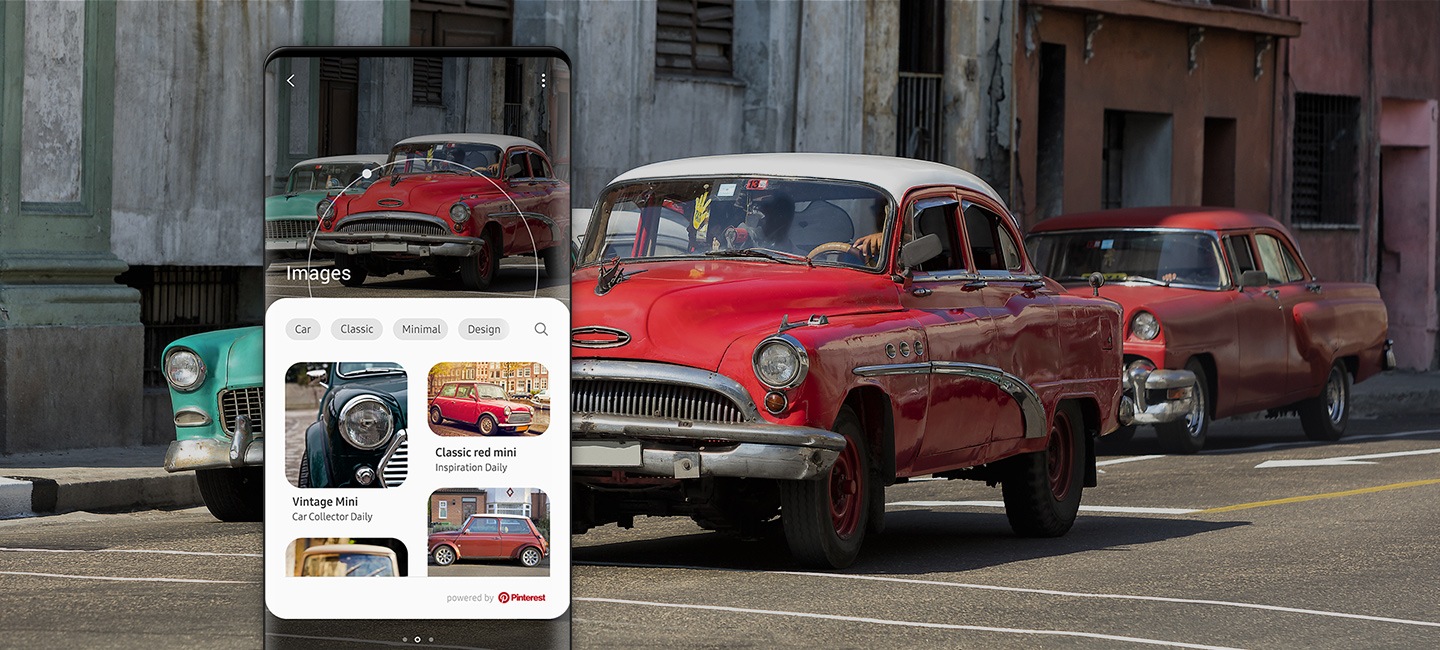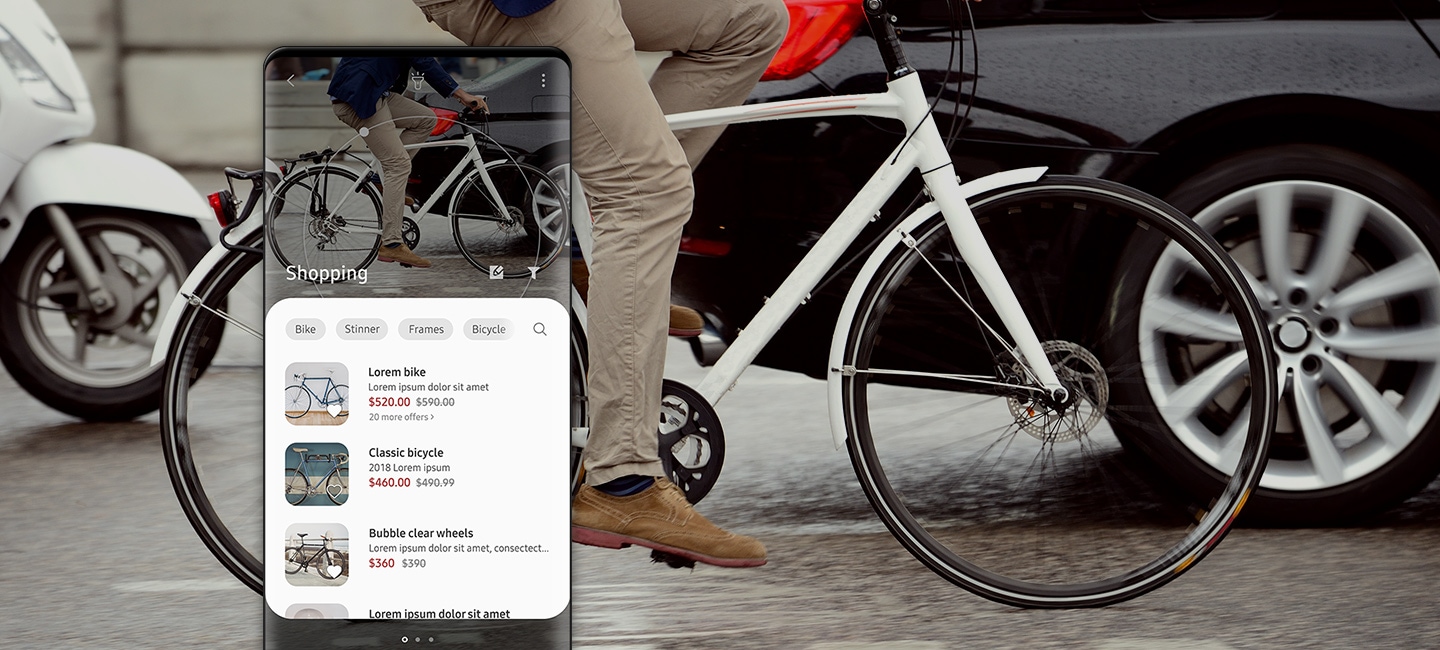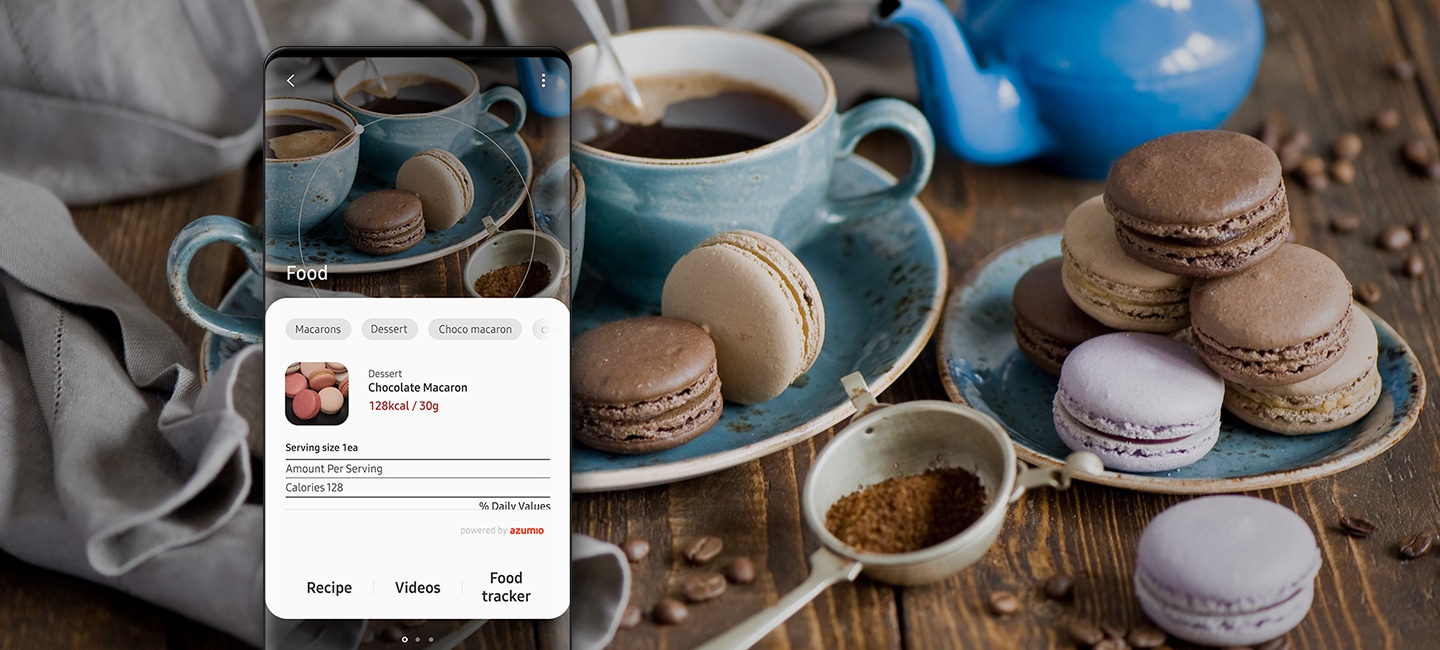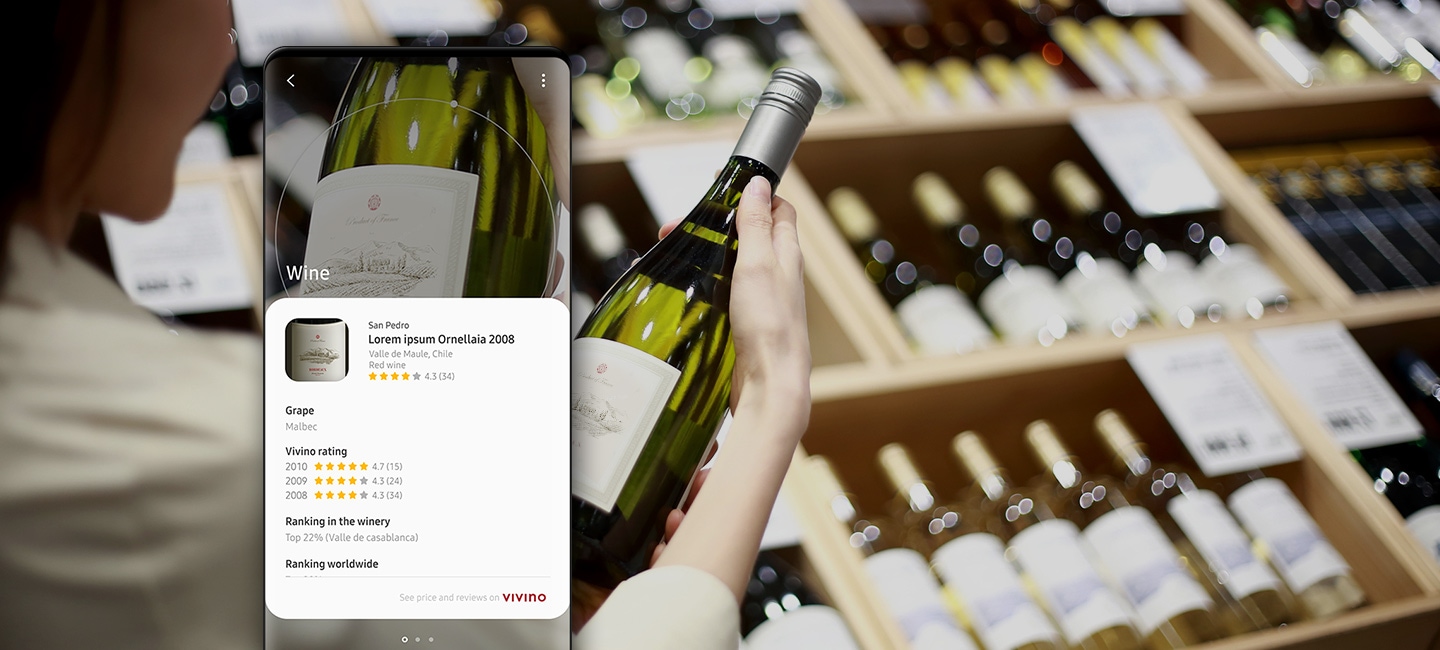 Translate more accurately.
From short phrases to long lines, from small labels to big signs, translate text of various lengths and sizes with ease.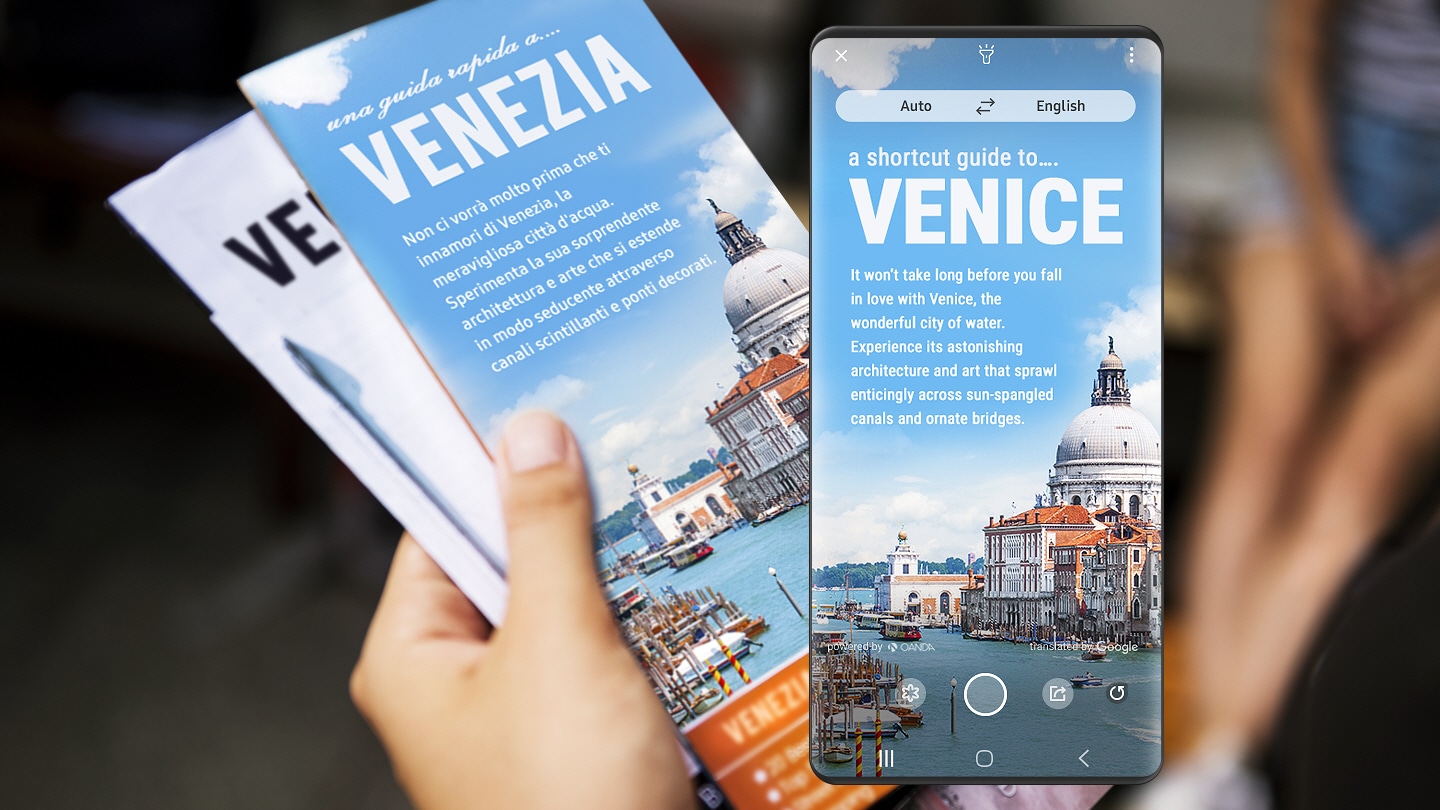 Let your phone be your guide.
Identify landmarks or businesses to learn more about them.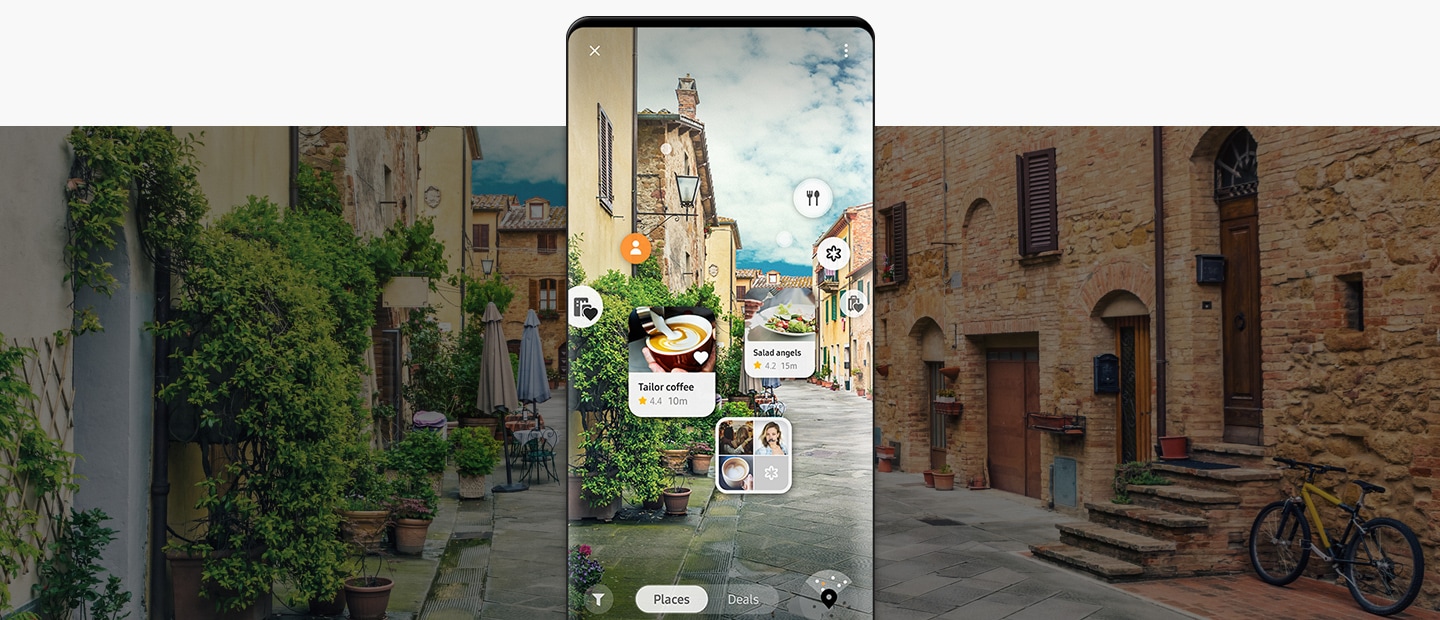 More fun and convenience with AR experiences.
Explore new possibilities with AR experiences, where fun meets practicality. Find new looks for yourself and your home interior – all on your phone screen.

* The actual product size, image, and colour may vary from the virtual try-on results.
* Currently available with Galaxy Note10/Note10+/S10/S10+/S10e/A80/A70/A60/A50/Tab S5e.
Try out a new look.
Need a fresh new look? Try out fabulous looks with an array of makeup palettes and hairstyles.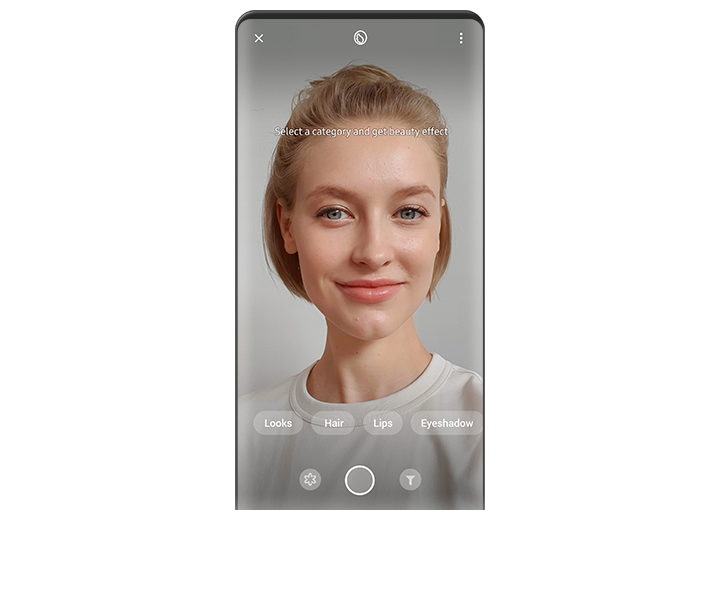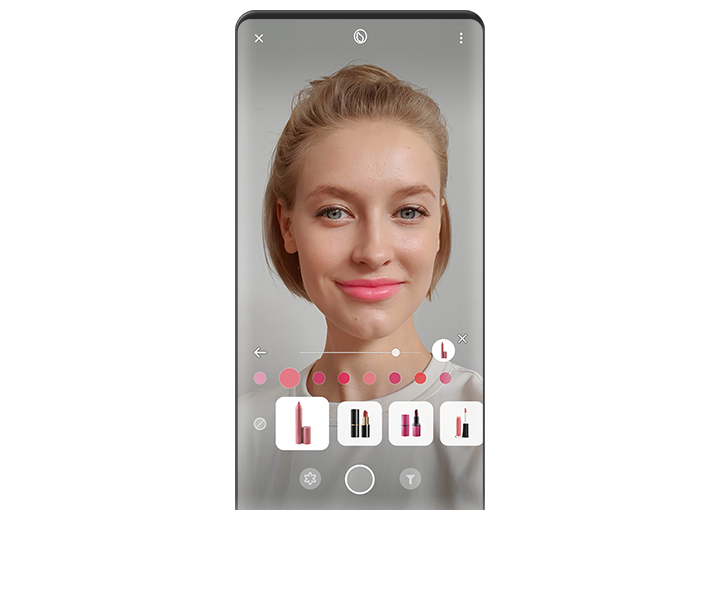 Try before you buy.
Wondering how you would look in those shades? Find sunglasses for a variety of occasions with Bixby Vision.
Shop for the perfect frames for your face.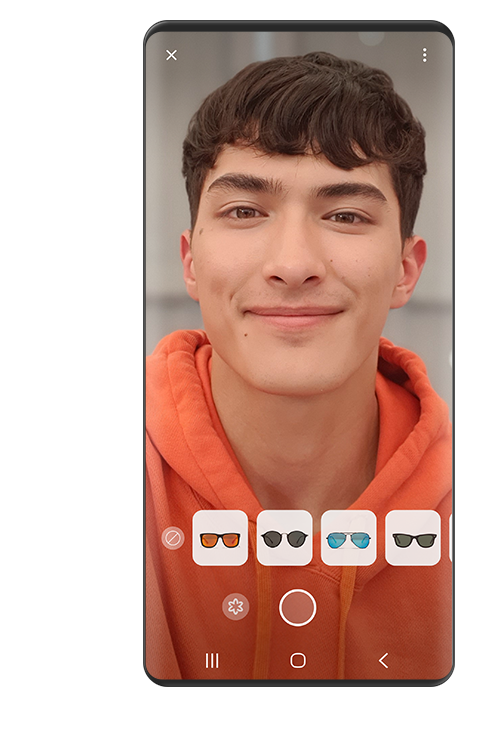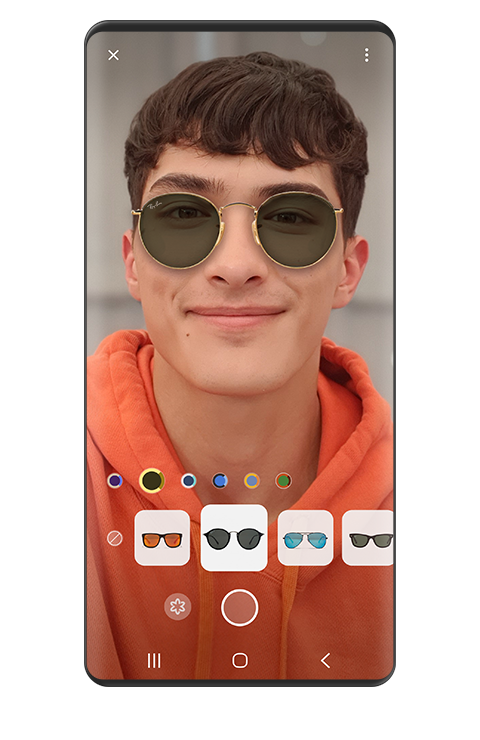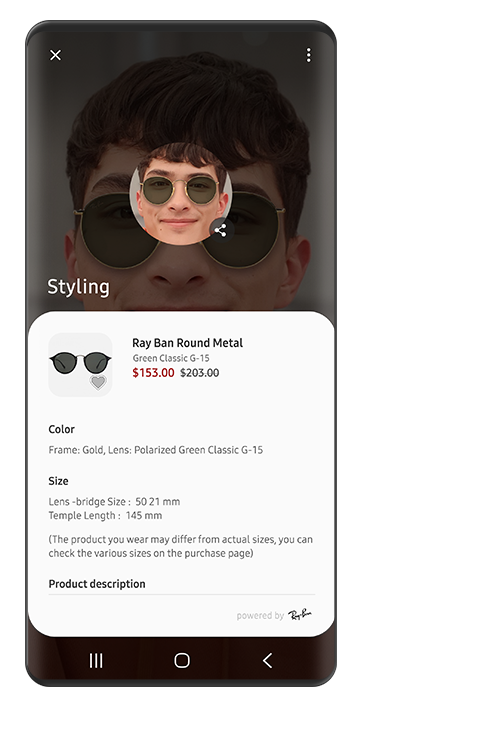 Your virtual home décor.
Need a fresh makeover? Bixby Vision will let you add virtual furniture and appliances to your home décor for the perfect look. See how your home looks with new furniture and home appliances before making purchases.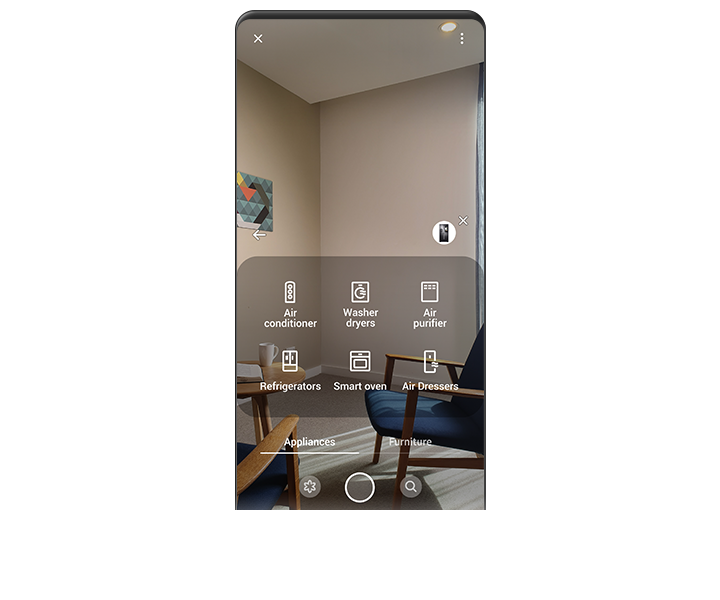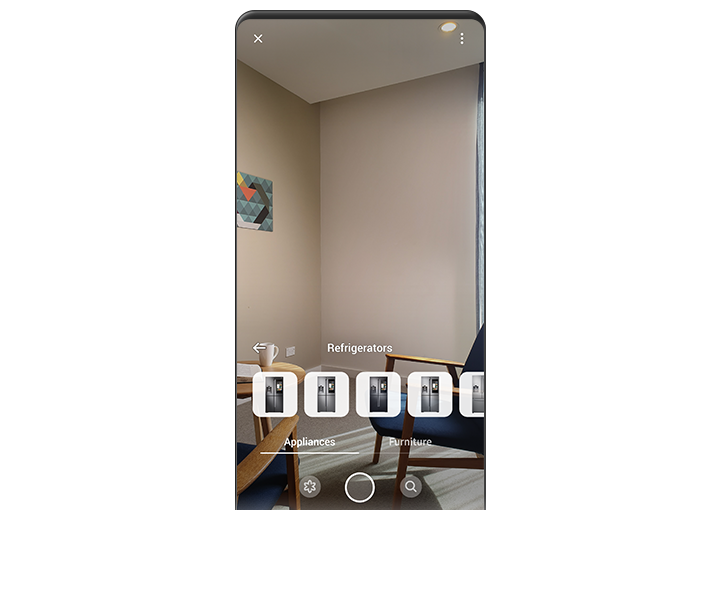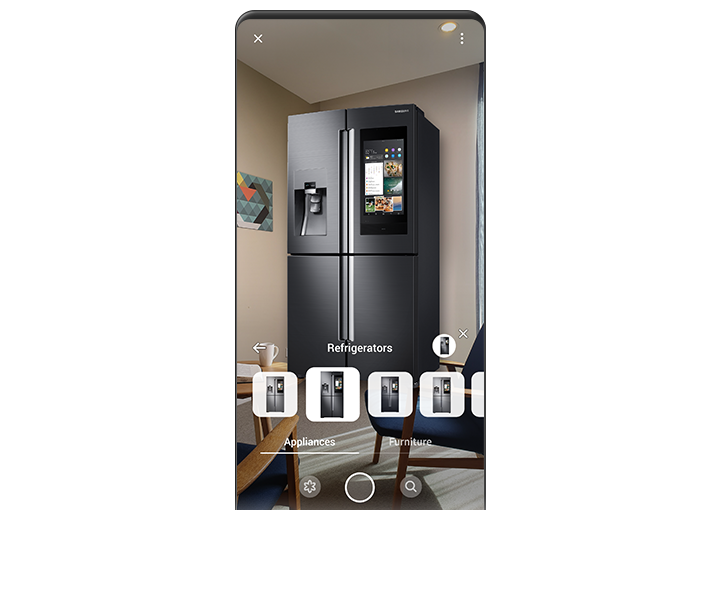 Catch film previews on the spot.
With Bixby Vision, your sneak peek opportunity is here. Scan film posters to see them come alive. More film information, right at your fingertips.

* The accuracy and recognition level of this feature may be influenced by surrounding conditions and settings.
* Using mobile data for this service may result in additional charges.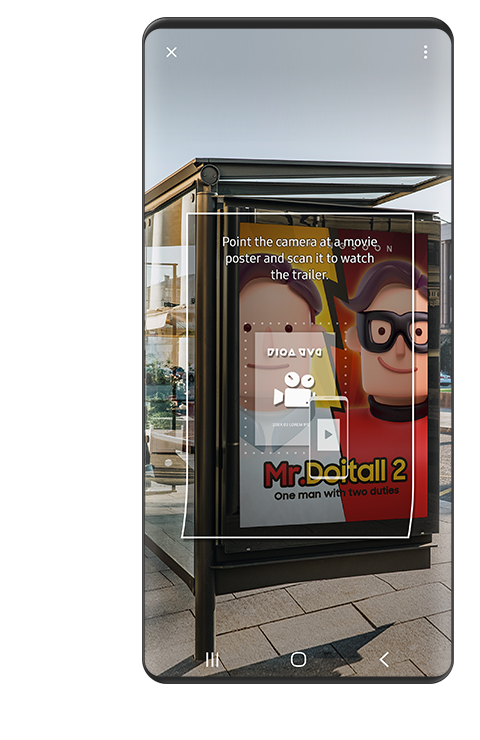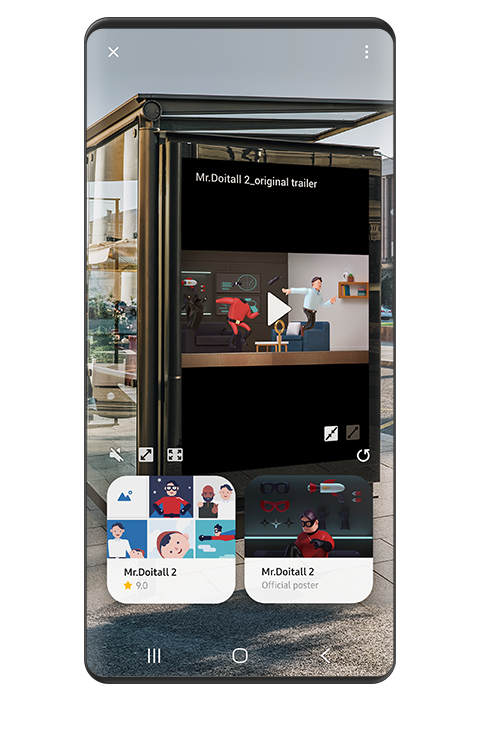 Enjoy even more of Bixby Vision with add-on apps.
Expand your Bixby Vision experience with a range of useful tools and fun features. Install add-on services from our partner apps to make the most of Bixby Vision.
Picture Link
Want to create memorable visuals? Liven up your photos with videos, stickers, notes, and more. Share the fun with friends!
Qanda
Stuck on a mathematical problem you can't seem to solve? Want to double check your answer? Use your camera to see proofs and solutions at a moment's notice.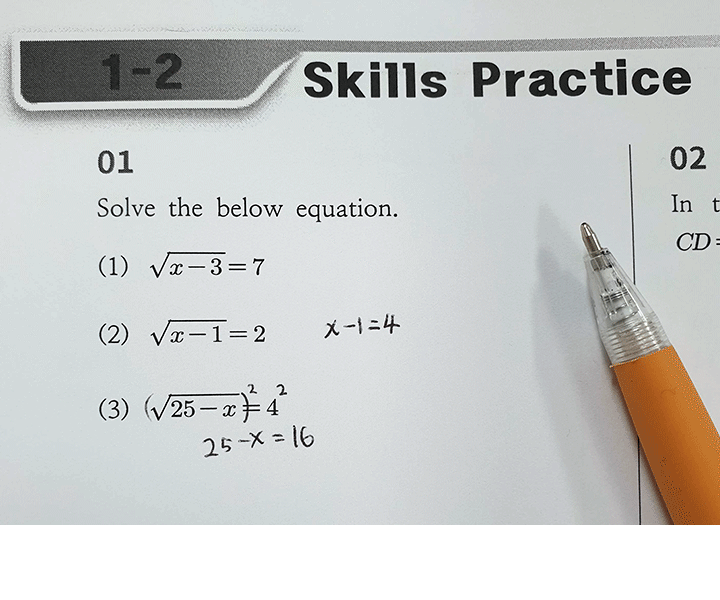 Adobe Scan
Transform images into smart PDF files directly on the spot. Simply aim the camera at the images or documents you wish to convert. Then, they will be scanned automatically.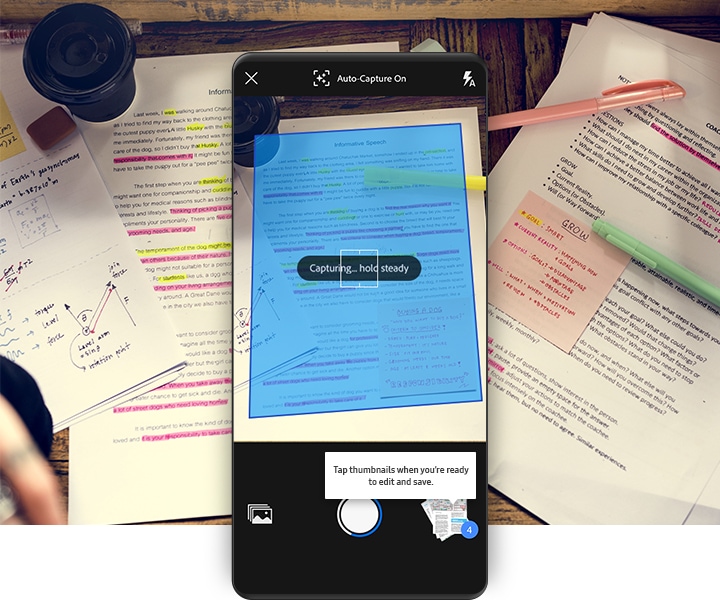 Contact Samsung Help
Do you have more questions?
* Currently available with Galaxy Note10/Note10+/S10/S10+/S10e/Note9/S9/S9+/Note8/S8/S8+/A80/A70/A60/A50/A9 Star/A8 2018/A8+ 2018/A7 2018/A5 2018/J7+/A6/A6+/C8/J7 Top/Tab S5e/Tab S4/Tab A2 and W2018 (China).
* Samsung Account login and data network (Wi-Fi or internet connection) required.
* Service availability and content provider may vary by country and device.
* User interface may change and differ by device.
* All information and content herein is provided by third parties at their own responsibility, and may not reflect the most up to date information.