Galaxy S9/S9+: How do I set up Bixby Voice?
Last Update date :
Sep 22. 2020
Step 1. Press the Bixby key.
When you launch Bixby for the first time, the Bixby intro page will appear. You must register and sign on to your Samsung account according to the on-screen instruction and agree to the terms and conditions.
Step 2. Check the Bixby intro page and tap NEXT.
Step 3. Select the language to communicate with Bixby Voice and tap COMFIRM.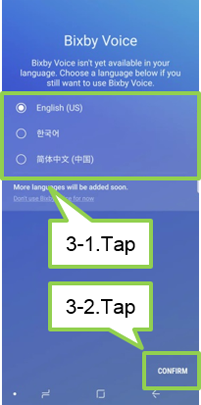 Step 4. Tap SIGN IN and follow the on-screen instructions to sign in to your Samsung account. If you already signed in, this step will not appear.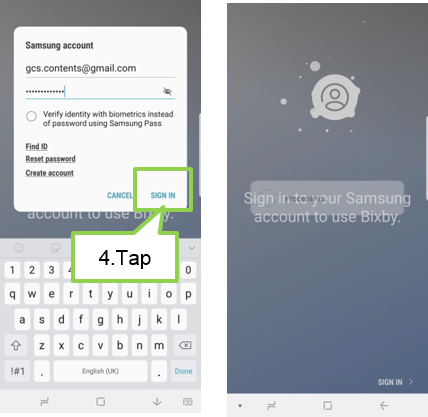 Step 5. Read and agree to the terms and conditions and tap NEXT. Follow the on-screen instructions to complete the Bixby Voice setup.
Bixby Voice recognizes your voice commands more accurately if you speak according to standard language conventions. 
Speak clearly so that Bixby can understand you correctly. Bixby may not recognize your speech correctly if:
• You speak with a strong accent or regional dialect.
• You use newly coined or slang terms.
• Several people speak at once.
• You speak in a noisy environment.
• You speak too quietly or too far away from the microphone.
Please click the submit button below to share your feedback with us. Thank you for your participation.
Please answer all questions.