How do I backup contacts from my old Samsung smartphone to my PC?
Last Update date :
Sep 23. 2020
Contacts transfer between a old device and new device is supported by the "Back up" feature in Kies tool.
In following case of examples , it's good to use Backup & Restore function.
- When you buy the new handset, To backup old data from old device to new device.
- When you upgrade the latest SW version , To backup old data from past version.
- When you do Factory Reset , To backup the existing data.
Please follow the next slides for the steps to transfer your Contacts using the Kies program running on a PC.From www.samsung.com/support, you can download the Kies tool.
If you cannot establish a connection, click the Troubleshooting connection error button to diagnose the error before connecting again.(For a more detail things ,refer the existing Kies tool FAQ guide)

* When you run the Kies tool, Check the your version of Kies tool above all.
Through 'Check for updates' menu , Update to the latest version of Kies tool.
※ Backup all of contacts from old device to PC at a time
1. Run the Kies program on your PC.
2. Connect the old handset to Kies via a USB cable, and Select the device in the 'Connected Devices'
3. Select "Backup / Restore" menu in Kies.
4. Select "Backup"
5. Check the Contacts item or backup data
6. Select "Backup" button.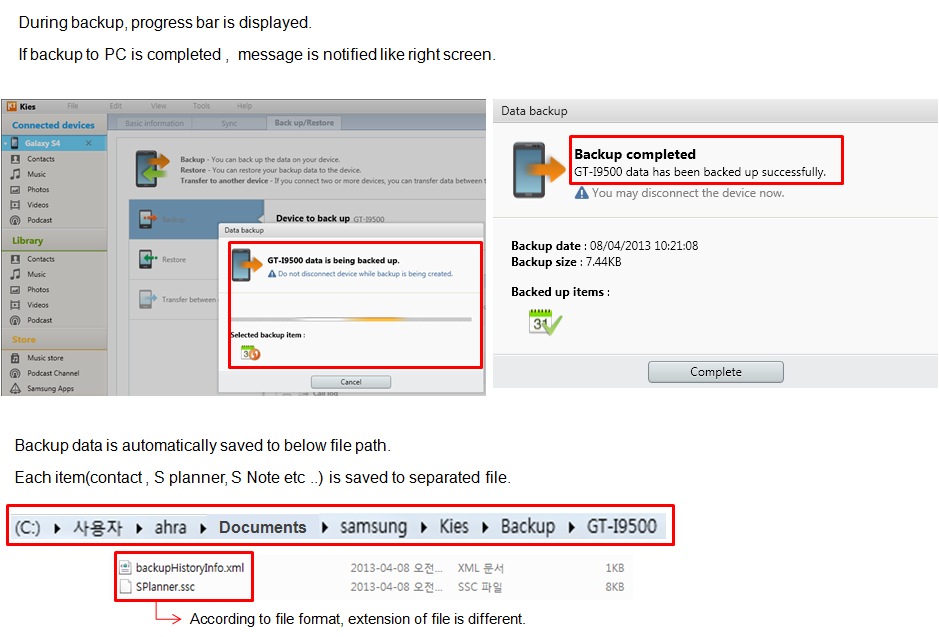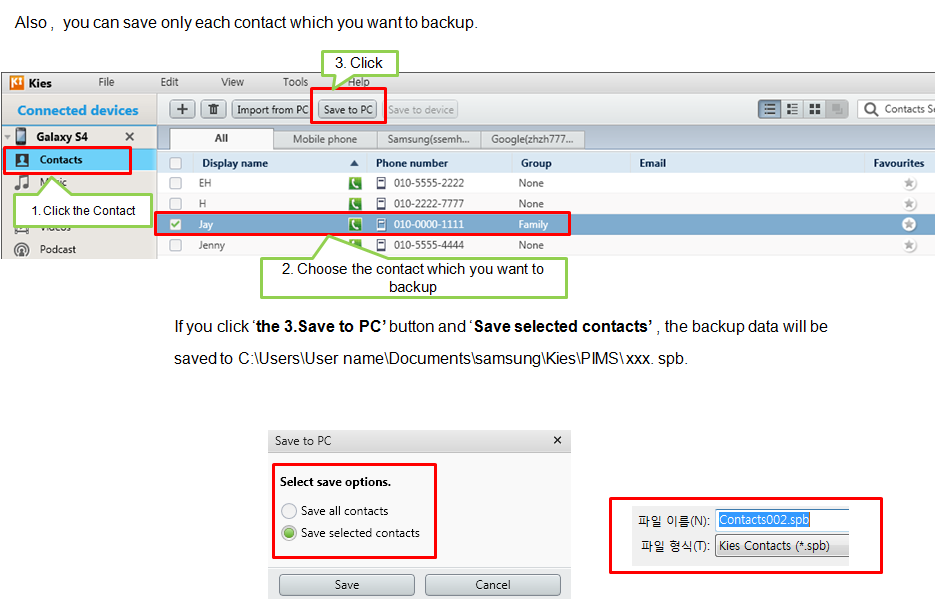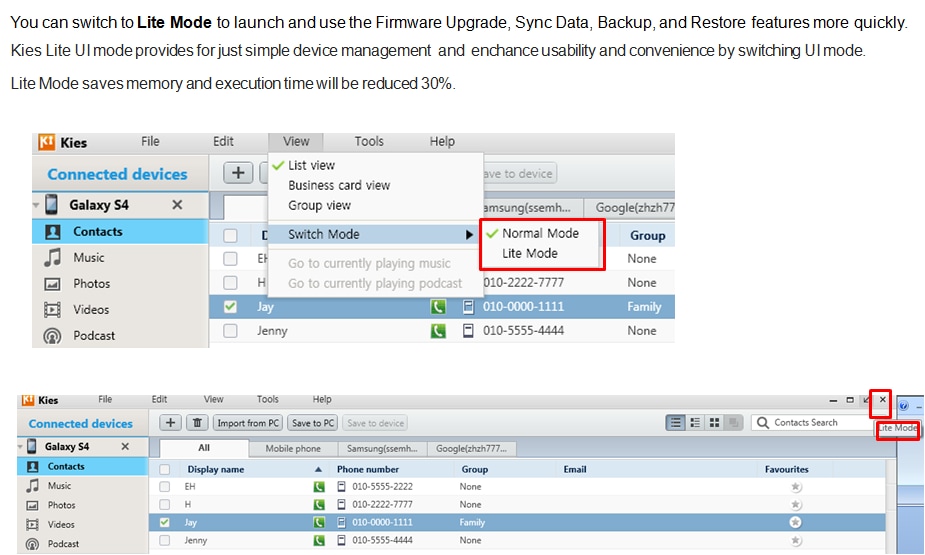 Please answer all questions.