Samsung TV (UA**KS****): How do I perform a factory reset on my Samsung TV?
Last Update date :
Sep 22. 2020
When you perform a factory reset all your settings revert to factory defaults:
These settings include all picture and sound settings, all channel menu settings including memorized channels, all clock and timer settings, and any other settings you made through the menus.
Performing a factory reset:
1
With the TV powered on press the MENU button on your remote control.
2
Navigate to and select the Support section of the Main Menu.
3
Navigate to and select the Self Diagnosis option.
4
Navigate to and select the Reset option.
5
Enter your PIN (the default PIN is 0000).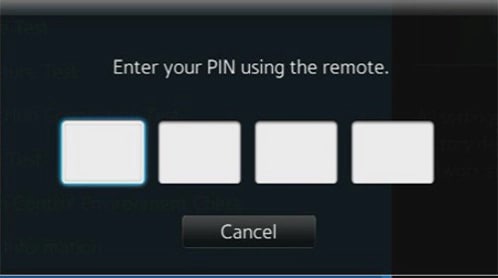 6
A factory reset warning will appear. Tap "Yes" to proceed with the factory reset.
7
The TV will power off and when it is powered back on the setup screen will appear.
Follow the steps on screen to set up your TV.
Please click the submit button below to share your feedback with us. Thank you for your participation.
Please answer all questions.