Do everything in one place
SmartThings Dashboard
The SmartThings Dashboard makes it easy to directly control your connected devices or individually set different modes based on your preferences.
Get notified and
still stay tuned
Continue watching a movie even when your doorbell rings. Check the pop-up alarm on your TV screen to see who's there and even open the door on the spot without being interrupted.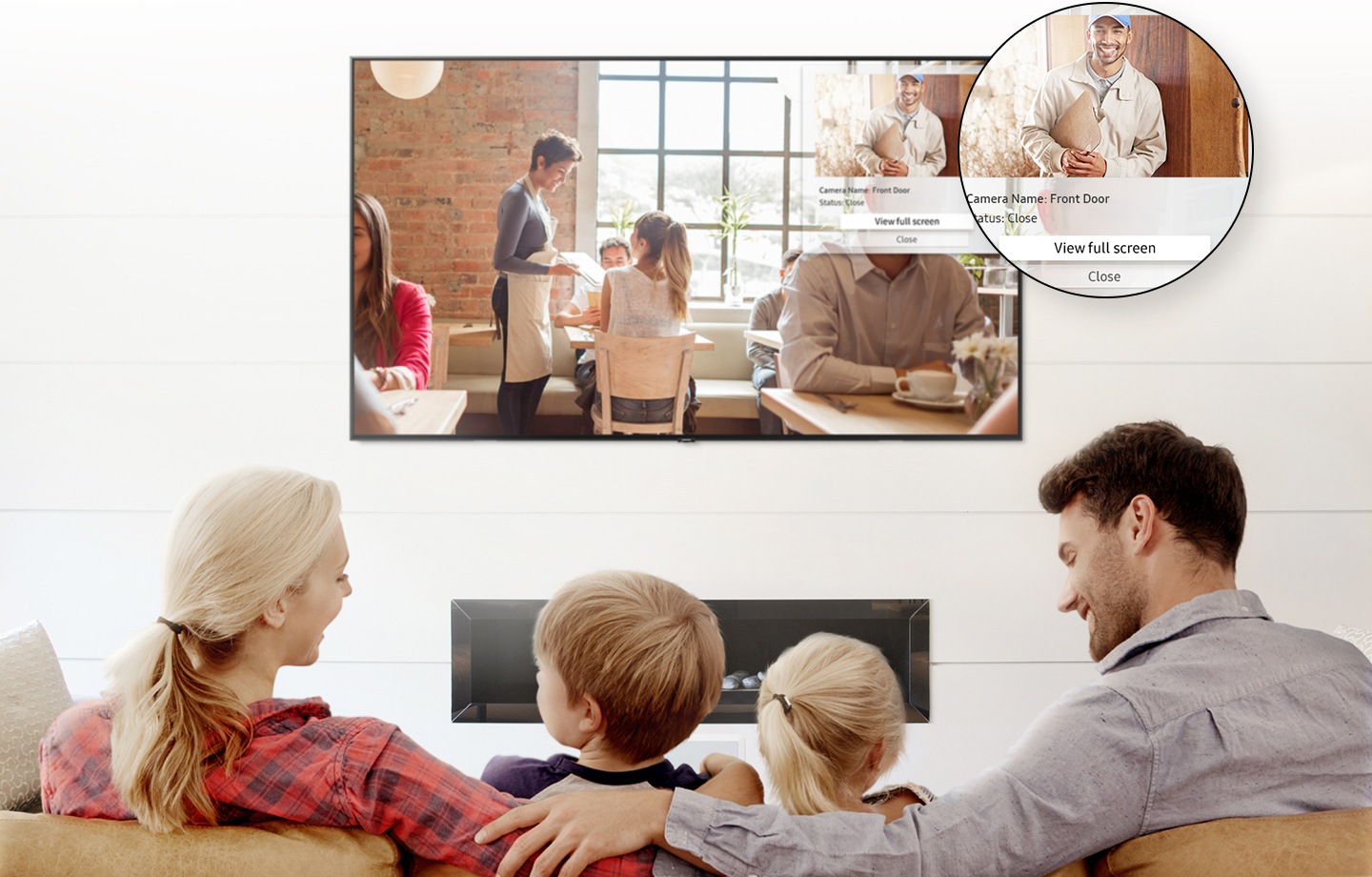 How to Control
Find out more ways to control your IoT devices.
Bixby
Push down on the Mic button on your One Remote Control and give Bixby commands such as, "Show me what's in the fridge."
SmartThings
Dashboard
Go to the SmartThings Dashboard on your Smart TV to control your devices manually.
SmartThings app
Control your devices through SmartThings app on your mobile.
* Requires the SmartThings app.
* Requires the SmartThings app.
* Only available for compatible IoT devices.
* IoT devices need to be connected with Samsung Smart TV.
* The content within the screen are simulated images and are for demonstration purposes only.
* Available services and features on the Smart TV and the Graphic User Interface (GUI) may vary based on region and/or model.
* Users must agree to Smart Hub Terms and Conditions and Privacy Policy before use.
* Compatible Operating System (OS) or app required.
* Shape of TV and remote may differ based on model and/or region.
* Graphic User Interface (GUI), design, features and specifications are subject to change without notice.