Latest News
Remote Working Productivity Hacks to Keep You Engaged Throughout the Day
Mar 22. 2021
Supercharge your remote working experience with Samsung's Smart Monitors to toggle seamlessly between work and leisure – right in the comfort of your home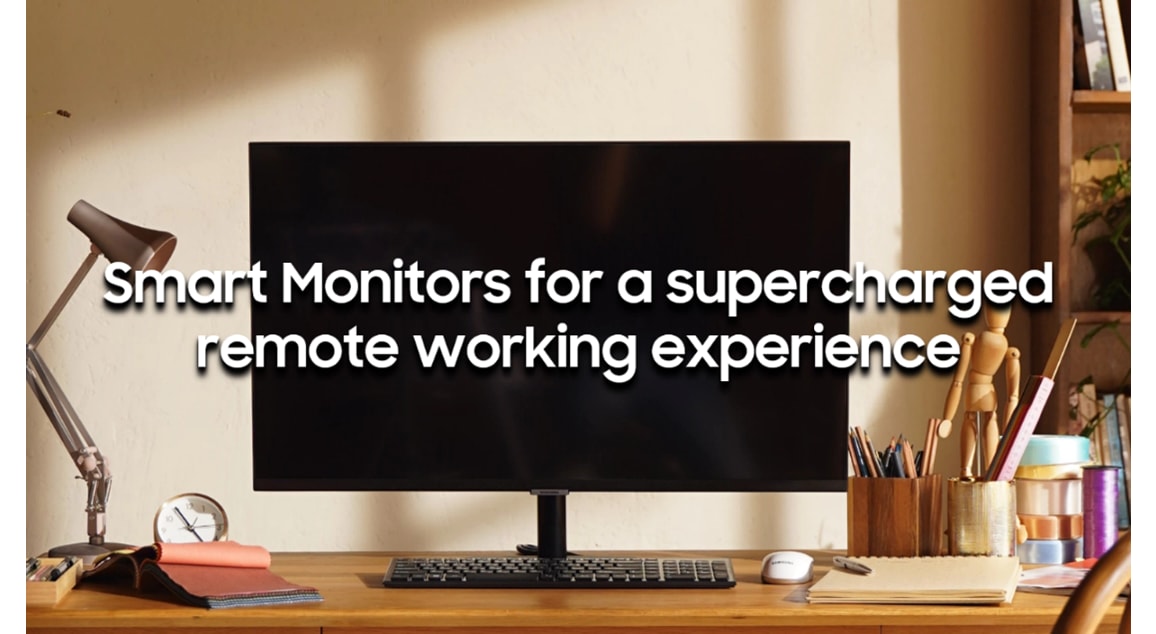 We can all agree - remote work is here to stay. However, that does not mean that we should not find ways to improve our work-from-home experience. With the world's first do-it-all screen, Samsung has outlined a day of how you can toggle between work and play in a seamless manner with the Samsung Smart Monitor.
7:30 am
Gearing up for the day ahead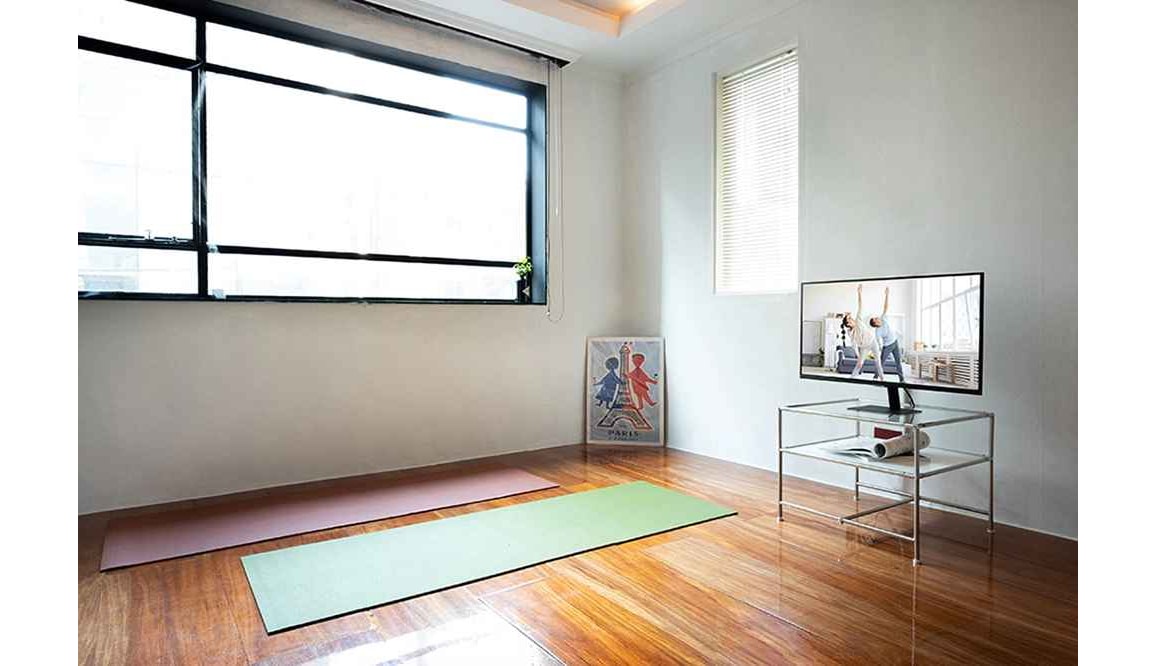 It's 7:30am and you're looking to start the day with a quick yoga or cardio workout to get your heart pumping.
Instead of propping up your phone and straining to keep up with the routine on a smaller screen, make the most out of your workout by accessing your favourite fitness videos on the Smart Monitor, in pin sharp UHD resolution1 without the hassle of starting up your laptop. With the variety of popular streaming apps available you can enjoy infinite workout options at your fingertips. This way, you can focus on getting yourself in the right state of mind to tackle the busy day ahead!
9:00am
The workday commences – time to hit the ground running!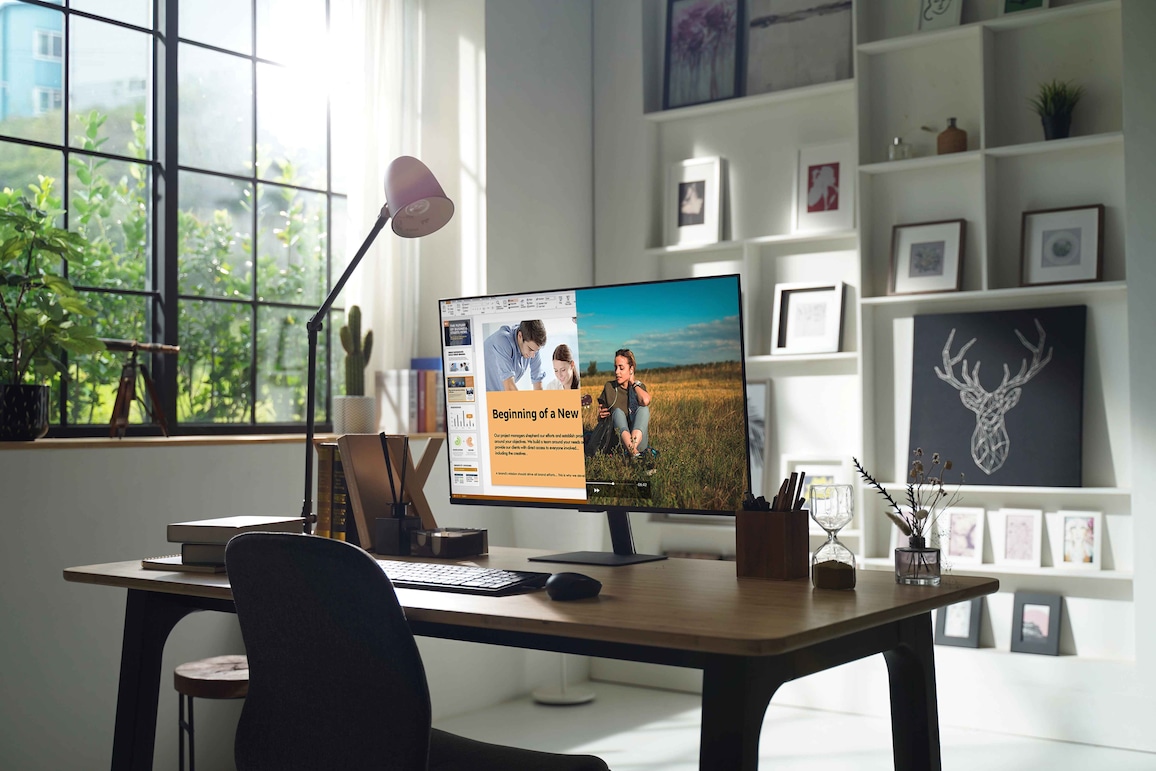 Having a second screen is a productivity must-have. But multiple cables and wires cause clutter, and are a major inconvenience for those of us who like a change in environment or need to work across different parts of home throughout the day. 
The Smart Monitor's single connection architecture solves these issues, enabling a neat and stress-free work environment free of clutter. The USB Type-C port1 allows for data, display and power — up to 65W — with just a single connection. Meanwhile, the remote access function allows you to extend your screen without any cables.
1:00 pm
Post-lunch leisure break
As an innovative all-in-one display, the Smart Monitor doubles as a complete entertainment hub and saves you the trouble of changing your setup for a short break.
Mirror your phone screen and indulge in a few rounds of Genshin Impact or Mobile Legends on a bigger screen! Alternatively, share photos you've just captured, or perhaps your latest doodles in full detail with your loved ones through Tap View2. All you need to do is tap your smartphone on the side of the Smart Monitor. And with 21:9 Ultrawide Game View, you can now enjoy a complete gaming experience in the middle of your workday!
Apple users will be keen to know that Samsung's Smart Monitor supports AirPlay2, so you can stream, control and share your favourite content directly from your iPhone, iPad or Mac!
4:00 pm
An urgent need to connect to a device in office

With some organisations adopting a split team working arrangement, there might be instances where you urgently need to be connected to a PC in office remotely. The Remote Access feature on the Smart Monitors will allow you to connect wirelessly to the display and instantly load up files from your office device – while keeping to corporate data security and compliance requirements.
Just enter your PC information –such as IP address – and work as if you are at the office, in the comfort of your home.
8:00 pm
Unwind after work
After your last email for the day, turn your smart monitor into a one-stop entertainment hub instantaneously! Catch up on your favourite movies or series on your favourite streaming platform – including Netflix, Disney+, and Amazon Prime3, without switching on another device. Just talk to the remote control4, and the voice-activated Bixby function will do everything else for you.

The Smart Monitors' 27- and 32-inch screen size, combined with the integration of Adaptive Picture that delivers optimal brightness even in dark lighting conditions and in 4K UHD1, and a built-in two-channel 5W speaker, you can now enjoy the full audio and visual experience, without investing in another TV set. Meanwhile, Flicker-Free technology ensures that your eyes aren't strained – important after a long day at work in front of a screen.
10:30pm
A sudden surge of inspiration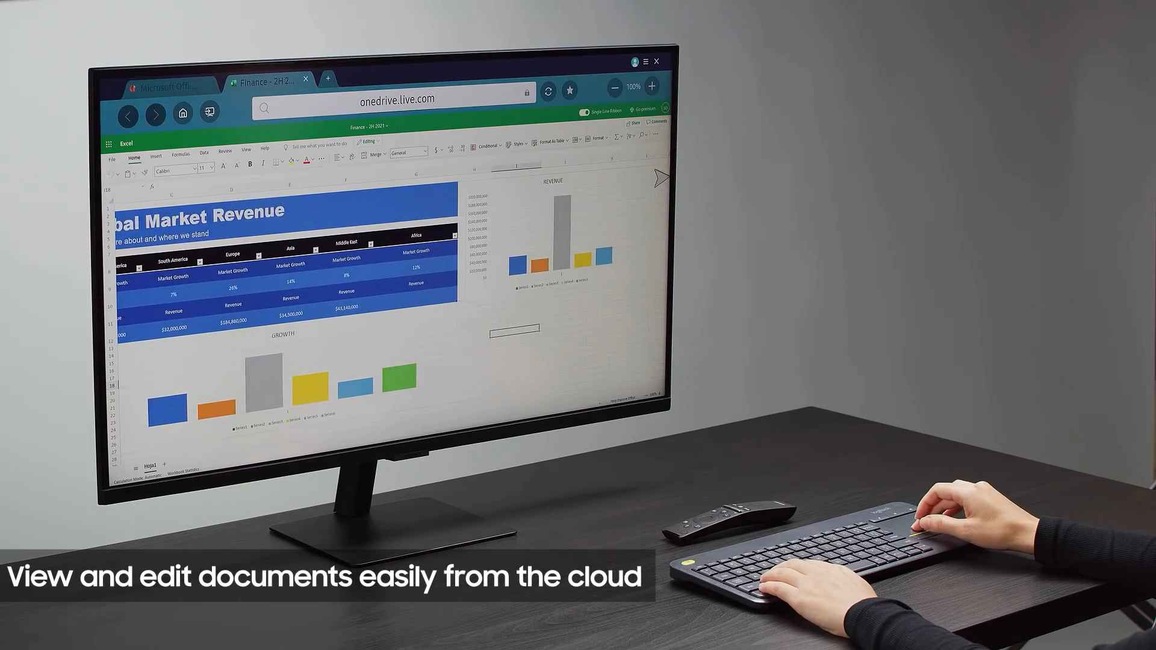 It's almost bedtime – but you have a sudden spark of inspiration for a project you're working on and need to document the idea immediately.
The PC is the other room, but your Smart Monitor and Galaxy smartphone are within reach. Now, you can fire up Samsung DeX5 to connect your smartphone to your monitor and experience full mobile productivity. Log-in to your Office 365 account6, and get working instantaneously, saving your work on the cloud for future access.
For work, and for play
The Samsung Smart Monitor fits in wherever you need it to be and enables users to seamlessly transition between modes of work, learning and entertainment – all in a single display.
The Smart Monitor is available in two variants - the M7 supports Ultra-High Definition (UHD) resolution in 32-inch while the M5 supports Full HD (FHD) resolution in 32-inch and 27-inch options.
Pricing and availability
The Samsung Smart Monitor is now available on the Samsung Online Store, major consumer electronics and IT stores, and Samsung Official Store in Lazada and Shopee:

Images are for illustrative purposes only.
1 Feature only available on the M7 Smart Monitor.
2 The Tap View function is compatible with Galaxy devices running Android 8.1 or higher and using the SmartThings app version 5.1.
3 Streaming service availability and technical specifications of the Smart Monitor remote control may vary by country. Subscriptions required.
4 Remote control's technical specifications may vary by country.
5 Wireless connection to DeX only available on Galaxy Note20 series, TabS7 series, and Galaxy Z Fold2 5G, sold separately.
6 Microsoft Office subscription required.