Samsung Showcases "Joy in everyday art"
Sep 29. 2017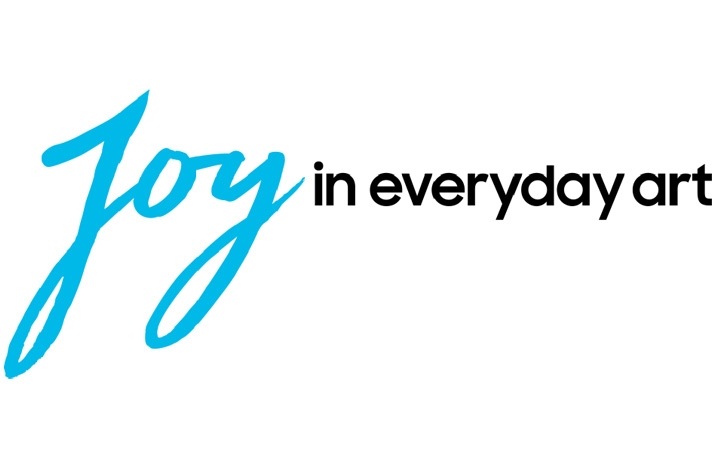 Samsung's digital art exhibition showcases the fun and expressive imagination of local talents on digital canvases
Singapore – 29 September 2017 – Samsung Electronics Singapore today debuted its unique digital art exhibition – Joy in everyday art – at Raffles City.

A community art collaboration with homegrown talents, "Joy in everyday art" showcases the creative works by local photographers, illustrators, artistes and influencers, all shot and designed on a Samsung Galaxy Note8. Specially curated by veteran film producer Daniel Yun, each artwork in the exhibition demonstrates how inklings of fun can be injected into our daily moments with the S Pen, bringing imagination to life.

Notable contributors to the exhibition include: Daniel Yun, award-winning comic artist and illustrator Sonny Liew, illustration collective Band of Doodlers, local celebrity photographer Kevin Ou, lifestyle influencer Melissa Koh, and student artist Jeremy Sim.

"A defining feature of the Note series, the S Pen provides users with new ways to communicate by giving them more creative expression in their daily lives. Through "Joy in everyday art", consumers will be able to inject more fun into everyday moments and discover how the S Pen can expand their canvas beyond paper and smartphone," said Lee Jui Siang, President, Samsung Electronics Singapore.

"This exhibition is a coming together of homegrown talents from such diverse backgrounds and professions, where there is an explosion of creative ideas. It creates a space that brings people together. Inspiring everyone to see more, do more and create more. Creating art with an imaginative twist to everyday moments," said Daniel Yun, Veteran Film Producer.
The "Joy in everyday art" exhibition treats viewers to a visual journey as they explore hundreds of uniquely designed artwork. The artworks are displayed across Samsung's complete display screen ecosystem, ranging from Samsung The Frame TVs, SMART Signage and Monitors to Galaxy Note8 smartphones and Galaxy Tab S3 tablets; which are set-up in ten different exhibit themes in Raffles City. Each individual piece in the exhibition illustrates its contributor's creative expression using the S Pen, offering viewers a glimpse into its emotive concepts. They can also learn how the pieces of art were created using S Pen features such as Live Message, which brings messages to life.

"As a photographer, it is all about capturing the moment. But this exhibition is about taking those moments to the next level, by injecting some fun to give a whole new perspective of what things can be. I really enjoyed using the Galaxy Note8 to capture these shots, and it is interesting to see how a stroke of imagination can bring new possibilities to a simple shot," said Kevin Ou, Celebrity Photographer.

"We are proud to be part of the "Joy in everyday art" digital exhibition and to be able to work alongside such talented individuals to create great works of art with the S Pen on the Galaxy Note8. The intention of Band of Doodlers has always been to create an inclusive platform that promotes collaboration and co-creation and we are glad that Samsung has given us an opportunity to do so," said Mas Shafreen, Founder of Band of Doodlers.

Samsung Giving Joy to Pathlight School
Samsung is committed to continually inspire and contribute to the community. In conjunction with "Joy in everyday art", Samsung will host a doodling workshop for students from Pathlight School to inspire them to express themselves creatively. They will learn creative doodling using the Galaxy Note8 from the Band of Doodlers, a community of local artists and illustrators renowned for their doodling art form. In addition, Samsung will donate 50 Galaxy Tab S3 tablets to Pathlight to support students in their learning and to encourage them to continue expressing themselves through free form art.

Create Your Own Customised T-shirt Designs with Uniqlo UTme app
Galaxy Note8 users will be able to create and customise their own T-shirt designs on their device using the S Pen, and get their designs printed via the Uniqlo UTme app for $24.90 (UP:$29.90).
Other consumers can also create their customised T-shirt designs on Galaxy Note8 at Samsung Experience Stores in Singapore (with the exception of SES Changi Airport Terminal 3) to enjoy this experience. Printing of all customised T-shirt designs is available only at the Uniqlo Bugis+ outlet from 14 October to 13 November 20171.
#DoMoreWithNote Social Engagement
As part of "Joy in everyday art", consumers can also upload their favourite photos onto www.samsung.com/sg/domorewithnote and get a chance to have them transformed into creative illustrations by the Band of Doodlers, from 6 October to 30 November 2017!

Members of the public can visit the "Joy in everyday art" exhibition showcase at Raffles City, Level 1, from now till 17 October 2017, during mall hours, free of charge.
**
About Samsung Electronics Co., Ltd.
Samsung inspires the world and shapes the future with transformative ideas and technologies. The company is redefining the worlds of TVs, smartphones, wearable devices, tablets, digital appliances, network systems, and memory, system LSI, foundry and LED solutions. For the latest news, please visit the Samsung Newsroom at
http://news.samsung.com
.

1 Only applicable for customers with a $5 discount voucher. Terms and conditions apply.
APPENDIX A:

Joy in everyday art Exhibition
Themes of Exhibition Showcase Areas
The "Joy in everyday art" exhibition will consist of photo collections contributed by key homegrown talents. Consisting of static and animated art pieces, each exhibit area delves into the following themes:
• 'We are One People' – What defines us a community? Daniel Yun showcases people from different walks of life, how they contribute to our society, and what drives them as an individual, curated by Daniel Yun


• 'Inner World' – Inspiring works created by students of Pathlight School; contributed by Pathlight students


• 'Streets of Singapore' – Every neighbourhood has its charm and character, shaping us into who we are today. Take a walk around the hood and discover the many secrets hidden within; contributed by local photographers Kevin Ou and Jino Lee, illustrated by Band of Doodlers


• 'Things I Love' – Things aren't always what they seem to be. Look beyond and discover the meaning behind the things we hold dear; contributed by local photographers Kevin Ou and Jino Lee, illustrated by Band of Doodlers


• 'Puppy Love' – Our best buddies in life will always find ways to bring joy to our everyday moments; contributed by local photographer and Samsung user Steven Teo, illustrated by Band of Doodlers


• 'Just Me' – Say what you want about the world around you and express yourself freely with a dash of fun and imagination. Let no one say otherwise!; contributed by local photographers Kevin Ou and Timothy Suen, illustrated by Band of Doodlers


• 'Love Notes' – Love comes in many forms. Cherish the moments that bring us closer together, as we do the things we love, with the ones we love; contributed by local photographers,Timothy Suen and Jino Lee, illustrated by Band of Doodlers


• 'Tomorrow's Adventure' – Travel into the playful world of a kid's imagination and see what fun treasures you will find hidden in their mind; contributed by local photographer and Samsung user Steven Teo, illustrated by Band of Doodlers


• 'Love Adventure' – Life is beautiful when you do what you love. Let lifestyle influencer, Melissa Koh's masterpieces inspire you to do what you love and create some of life's best experiences. Create your own adventure with your loved ones through our 'Tunnel of Love'; contributed and illustrated by Melissa Koh


• 'Symphony of Life'
A digital art installation made up of 88 Galaxy Tab S3 tablets that celebrates the moments we treasure in life. Created using the Galaxy Note8 and illustrated with the S Pen, this visual spectacle includes contributions from personalities of all walks of life, some of whom are:

1. Sonny Liew, award-winning comic artist/illustrator;
2. Vincent Ha, founder of Gushcloud;
3. Hunn Wai, founder of Lanzavdcchai + Wai, Red Dot Award Winner for Product Design;
4. Bjorn Yeo, founder of Tripple;
5. Kee Swee San, winner of the mm2 short film competition;
6. Mike Tay, founder of Onlewa, voted top ten designers by ST;
7. Peter Draw, drawing ambasssor, holding of longest drawing record;
8. Rachel Toh, Butterworks;
9. Chong Yu Lun, Butterworks;
10. Aaron Khoo,Tree Potatoes
List
No Prev Page
No Next Page