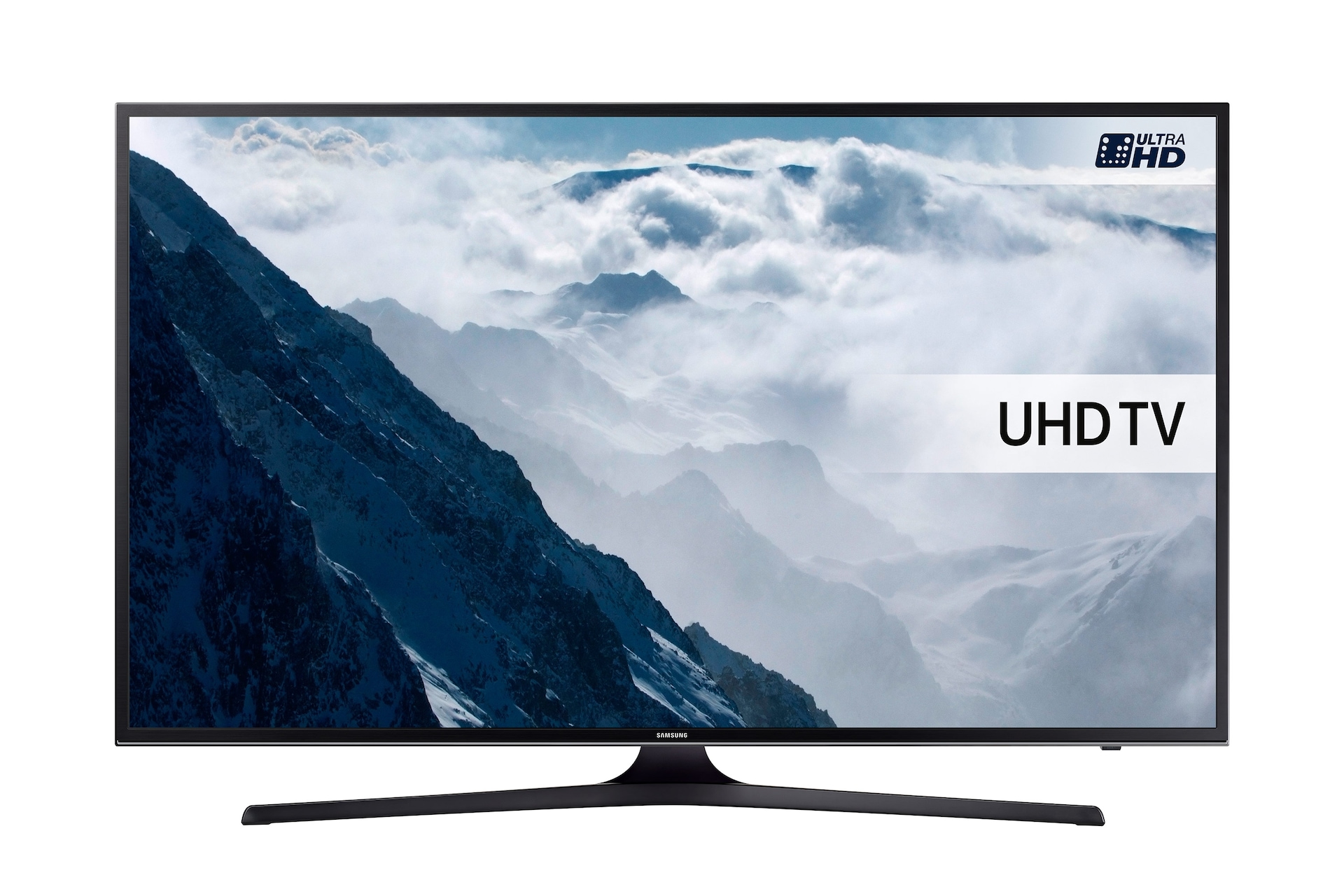 UE70KU6000KXXU
70" KU6000 6 Series Flat UHD 4K Smart TV
70" KU6000 6 Series Flat UHD 4K Smart TV
is rated out of
5
by
1
.
Pur Color
Series 6
UHD 4K
Smart TV
True Ultra High Definition experience
Enjoy true UHD 4K clarity and colour
The KU6000 with 1300 PQI delivers a beautifully vibrant true UHD experience with impressive HDR. UHD Upscaling, UHD Dimming and PurColour ensure stunning contrast, colour and exceptional detail is delivered to all your favourite shows..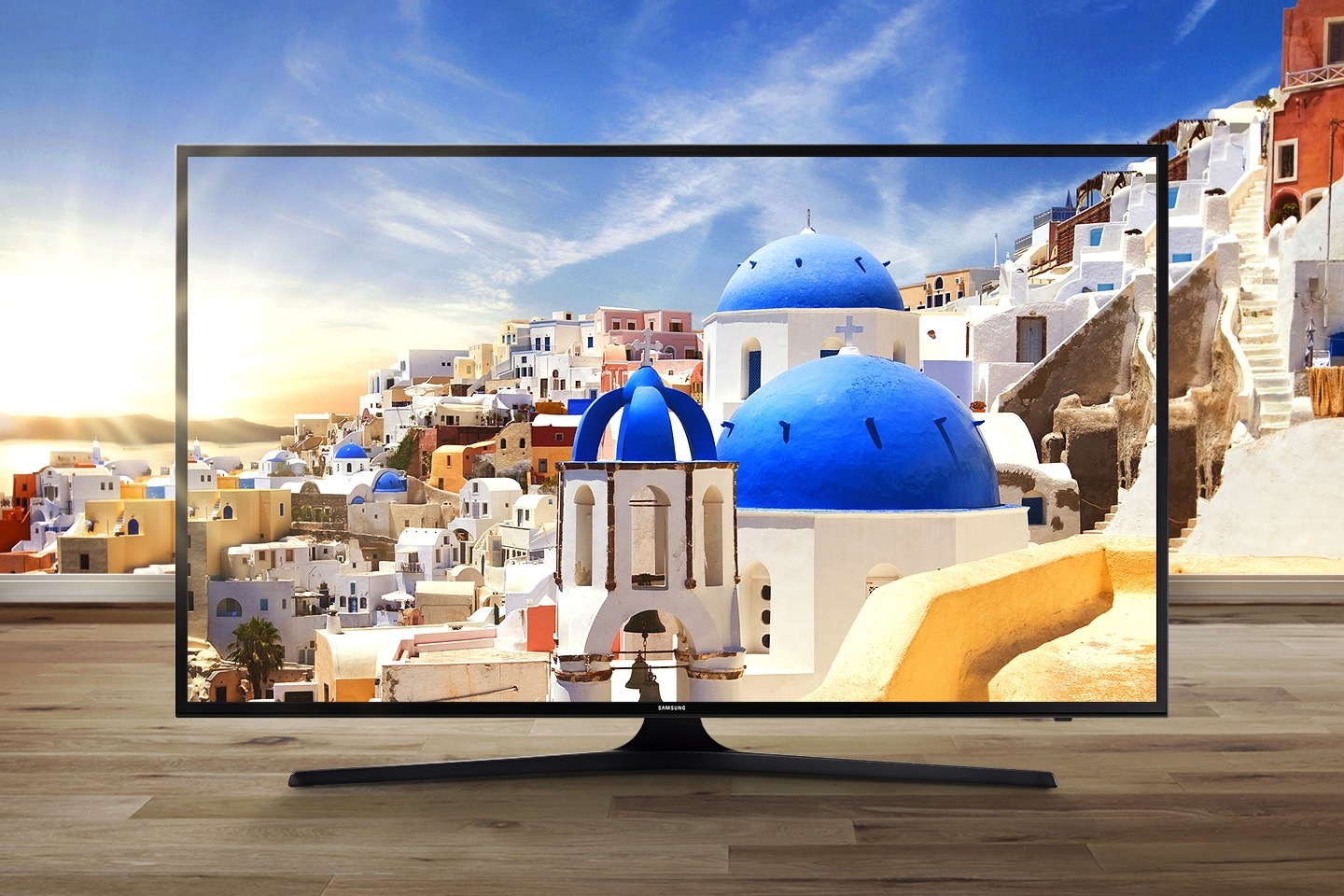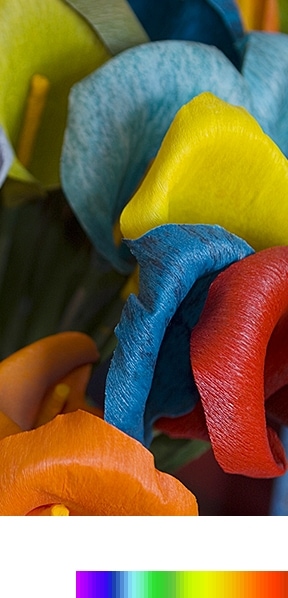 PurColour
Experience a beautifully bright and vibrant True UHD experience, PurColour technology makes colour come alive creating a rich and natural viewing experience adjusting 192 points of red, green, blue, cyan, magenta and yellow to produce more natural skin-tones and realistic greens and blues.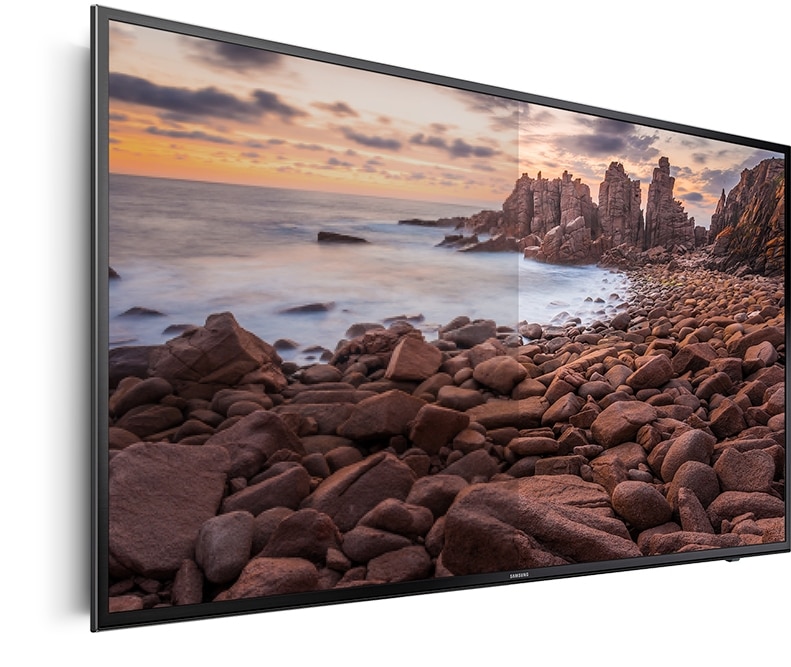 UHD 4K
Experience a beautifully bright and vibrant True UHD experience from the UK's most awarded brand for UHD Picture Quality. Our standard UHD meets all the criteria Digital Europe and CEA UHD picture quality standards delivering over 17 million stunning colours and exceptional detail to all scenes.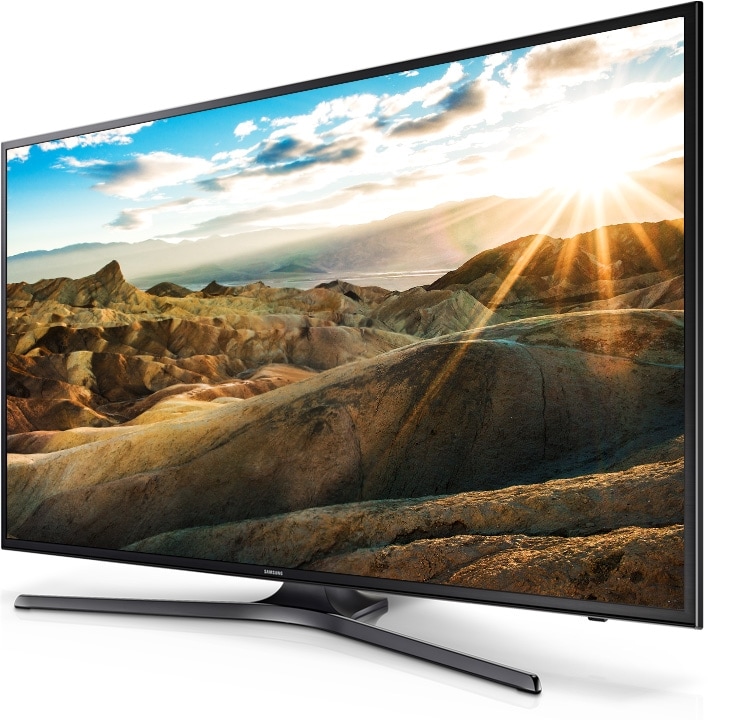 HDR
The latest standard for UHD content is High Dynamic Range. HDR TVs can display this new generation of content to experience impressive brightness, enhanced shadow detail and naturally accurate colour.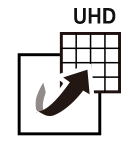 UHD Upscaling
Samsung's unique 4 step UHD Up-Scaling process converts live TV, your movies and gaming to the highest resolution possible, transforming everything you watch today to near UHD picture quality.
UHD Dimming
UHD Dimming technology divides the TV screen into hundreds of small zones, analysing each one independently to adjust colour, brightness and sharpness so you can experience better shadow detail and accurate colour when watching your favourite video content.
The smartest TV on the planet
3 Clicks to your favourite content
Does your TV seamlessly blend a variety of content sources? Introducing the smartest TV on the planet. Quickly access the content you want to watch from a variety of input sources on the Smart Hub home screen. Watch your favourite TV shows using the TV guide, switch to binge on UHD box sets through Netflix, Amazon Instant Video* or catch up with shows you have missed through our variety of Catch Up content partners – all of this is possible without interrupting what you are currently watching and all from the Smart Hub home screen. Just 3 clicks to your favourite content**
* Subscription for Netflix and Amazon Instant Video required
** 3 clicks to access content on Netflix, Amazon Instant Video, YouTube and many more

3,840 × 2,160

Resolution

6

Series

PurColour

PurColour

3

HDMI
Rated

4

out of

5
by
Eniqmatic
from
A great entry level 4k TV with great functionality in its OS
I came across this whilst looking for a second TV to use for the bedroom and had been waiting for a few weeks for the right moment to buy this TV. Unboxing was easy as it should be. Included on this particular model is the standard samsung remote and not two remotes, you need to get the KU6400 (very similar TV) for that. I then got it onto the wall mount using the 400 x 400 VESA mount (note the smaller versions below 50 inch use a 200 x 200 VESA mount) and onto the wall, all of which was a breeze. Setting up the TV is very easy, Tizen OS (the software the TV runs) has come a long way and I actually quite enjoy it, I think it works well and has been quite well thought out. Its fairly responsive (some of last years TV's running Tizen were know to lag a bit) with no real visible slow downs and looks great. The software experience is clean, user friendly and certainly impressive overall. Tizen also packs some great functionality which is refreshing to see and one that other manufacturers should take note of, particularly in the app department. I am aware that it took a while for some UK catch-up services to arrive, but now they are here with a recent update, this TV really does have a fully featured set of apps. For me in particular, I use YouTube, Netflix, Amazon Instant Video and Plex on a daily basis and glad to see they are all present. There are many more apps in the store also. One thing I particularly enjoyed was how on the Netflix, Amazon Video and YouTube apps, it gives you quick access to recently viewed items without having to go right into it. This means you can continue binge watching your latest series without having to right into the app. One thing worth noting is that for me at least, there is sometimes a small glitch on the Netflix app where I have to close and re-open the app if I have been watching on another device and come back to the TV. No big deal and hopefully something that can be fixed in a future update. I imagine this is something to do with standby mode and it keeping the app open. I personally don't watch a lot of terrestrial tv (Freeview, Sky etc) but I was actually impressed by the built-in Freeview HD. Picture quality was as good as you will get from Freeview, HD images are actually displayed well and even SD is upscaled well (not that SD content should really be watched on this). Signal quality was excellent, I received 100% signal strength and 100% signal quality on every channel. The Freeview HD guide is very visually appealing, and works nicely. 4K and 1080p content through Netflix, Amazon Instant Video and YouTube is great. I have a wired network connection to the TV and it always instantly switched to the highest available quality. It also recognises HDR content through Netflix and Amazon apps. However because this is an 8-bit panel, it cannot display the full range of HDR colours. It can receive and play HDR inputs however. Picture quality is great, upscaling 1080p content is done very well and for the money, a great viewing experience. On my panel, there is sometimes a bit of panel banding, but generally only noticeable on bright white backgrounds and isn't too bad. So in summary, Tizen has matured into a much more enjoyable experience, super user-friendly and better than ever. I was really impressed by the software and its capabilities. Great to see lots of functionality. Picture quality is great for the price. Overall excellent value and you can't go too far wrong.
Date published: 2016-10-31
User manual & Downloads
Live Chat
*Terms and conditions apply.
Certain features with the Smart Hub may not be available without expressed consent regarding the collection and use of personal information. Content available through Smart Hub may vary among product categories, models and territories. Certain applications must be purchased and may not be available in all regions.
3 Requires Internet access. May not be available in all languages or areas.
1 Paid for subscriptions to app services shown may be required 2 Apps shown may not be available on all Samsung Smart TV products. The Samsung Smart TV platform is used by Content Providers to make apps available. Content Providers may remove apps from the Smart TV platform or stop supporting them at any time. When new Samsung Smart TV products are launched, there may be a delay before the apps shown become available on those products.
Internet connection and compatible controller required. List of compatible controllers available here *