SEK-2000/ZA
SEK2000 Evolution Kit
Update your Compatible Samsung TV with the Newest Smart Technology
New 5 Panel Smart Hub
Evolution Kit
The Evolution Kit upgrades your 2013 Smart TV with the newest Smart technology, so it's easier to find information and entertainment. Just speak into the Samsung Smart Control supplied to perform a quick keyword search for details on weather, sports and music. A range of new Smart Hub panels is dedicated to specific content types.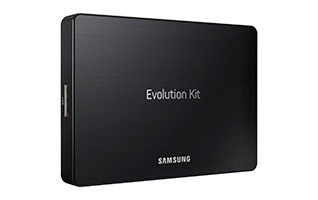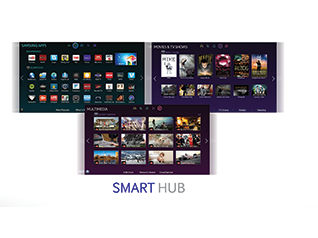 New Smart Hub
Enjoy everything you love in one place. The Smart Hub organizes your entertainment and content into easy to use panels. Effortlessly navigate through streaming content, web browsing and more.

Smart Interaction
Intuitively control your TV using hand motions. Use them to browse the Smart Hub, play games and more with the built in pop-up camera. Voice Command also lets you talk to the TV to search what's on or to perform basic commands such as "last channel," "record" or "turn off."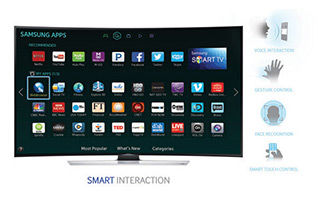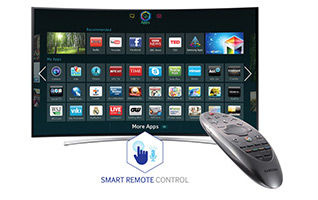 Smart Remote Control
The Smart Remote Control gives you ultimate control of your Smart TV. Select TV functions by talking into the built-in microphone. You can also use the touchpad to navigate quickly, or use the remote like a mouse and simply point and click.

Quad Core Plus
This powerful processor speeds up your Smart Hub experience. It gives you a fluid browsing experience and enables you to switch between apps, stream content and multi-task faster.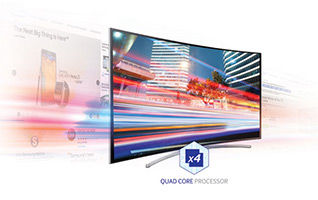 Features and specifications are subject to change without prior notification
9 User Reviews
"Love this item but it makes your TV have to be wired to the internet because the wireless feature isn't supported, i have tried it on my television and although with out it my TV was wireless connecte..."
Rock2143 June 28, 2015
"Except for the remote, I was pretty pleased with my TV - including the Smart capability which was slow (vs my computer) but "acceptably slow" - very short pauses. After reading the glowing reviews abo..."
HomeTheaterPioneer July 12, 2016

Features and specifications are subject to change without prior notification. All images are dramatizations for demo purposes.
Click clear all to begin adding products from a new category.
You have 4 products ready to compare. Remove 1 or hit "Clear All" to add more!