Our commitment to compliance and accessibility
At Samsung, our vision is to "Inspire the World, Create the Future". As global innovation leaders, this means conducting business in a responsible and ethical manner as well as developing products and services that make technology accessible to everyone.
Samsung's culture of ethics
Our core values demonstrate our dedication toward a brighter future for mankind, and are at the heart of every decision we make.
People
Quite simply, a company is its people. At Samsung, we're dedicated to giving our people a wealth of opportunities to reach their full potential.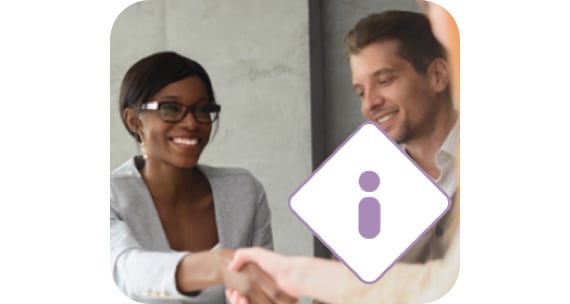 Excellence
Everything we do at Samsung is driven by an unyielding passion for excellence and an unfaltering commitment to develop the best products and services on the market.

Change
As we have done since our beginning, we set our sights on the future, anticipating market needs and demands so we can steer our company toward long-term success.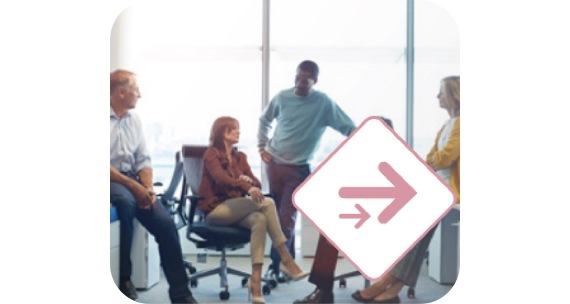 Integrity
Operating in an ethical way is the foundation of our business. Everything we do is guided by a moral compass that ensures fairness, respect for all stakeholders and complete transparency.
Co-prosperity
Samsung is committed to becoming a socially and environmentally responsible corporate citizen in all of its communities worldwide.
Samsung's business conduct policy
Our Code of Conduct provides the framework for how to act with integrity and make ethical decisions. We are committed to acting ethically and accepting responsibility for our actions. To ensure this we follow our code, policies and the law as well as speaking up when we have questions and concerns.

Samsung vendor code of conduct
Samsung expects its Vendors to comply with all applicable laws and regulations prohibiting bribery, fraud, conflicts of interest and improper gifts.
Sourcing competitive intelligence policy
Samsung complies with federal and state laws regulating the collection of market intelligence and does not gather competitive intelligence by unfair or deceptive means.
Anti-trust
compliance
At Samsung, it is our policy to comply with U.S. Antitrust laws and to compete solely on the basis of merit, open competition, and by providing our customers with superior quality and service.
Samsung's committed to accessibility
'Technological innovation for all' is an ideal which brings meaning and joy to our lives.
All of Samsung's products, content, and services are built around a 'human-centred philosophy that recognizes diversity and embraces difference'. Samsung pursues technological innovation that's available to all users.
'Technological innovation for all' is an ideal which brings meaning and joy to our lives.
All of Samsung's products, content, and services are built around a 'human-centred philosophy that recognizes diversity and embraces difference'. Samsung pursues technological innovation that's available to all users.
Accessibility Design Principles
Consideration
Empathetically designed with attention to detail for all our users
We at Samsung are constantly trying to simplify our product interface, employing a variety of research methodologies to align our design approach to the needs and desires of the user. We make a sincere effort to listen to and understand all of our users.
Comprehensiveness
Balanced and equally designed for all
We seek to design for all users. We at Samsung work to overcome discriminatory tendencies in the technology industry and strongly feel that physical or cognitive impairments should not be a hindrance for any user when interacting with our products. We adhere to a set of firm guidelines in this regard. From as early on as the planning stages of each product, we ensure that our products provide a holistic experience to all users.
Coherence
Consistent design experience for all products
Samsung products provide a variety of optional functions for people limited in their movements. Continuous research and development in accessibility design ensures that all Samsung products offer equal levels of functionality to all its users.
Co-Creation
Designed together
Samsung has a dedicated team of professionals from various fields to provide a product-service-educate experience system. Employees with disabilities, research institutes and like-minded communities and groups all work together to provide a more hands-on approach during design. We also conduct and support internal competitions to open up possibilities for further innovation, not only for product development, but also for giving back to the community.
Shaping technology accessibility for all
To empower those with a wide range of disabilities, Samsung works closely with organizations, such as the American Foundation for the Blind and the Shepard Center, ensuring that everyone has access to innovative technology.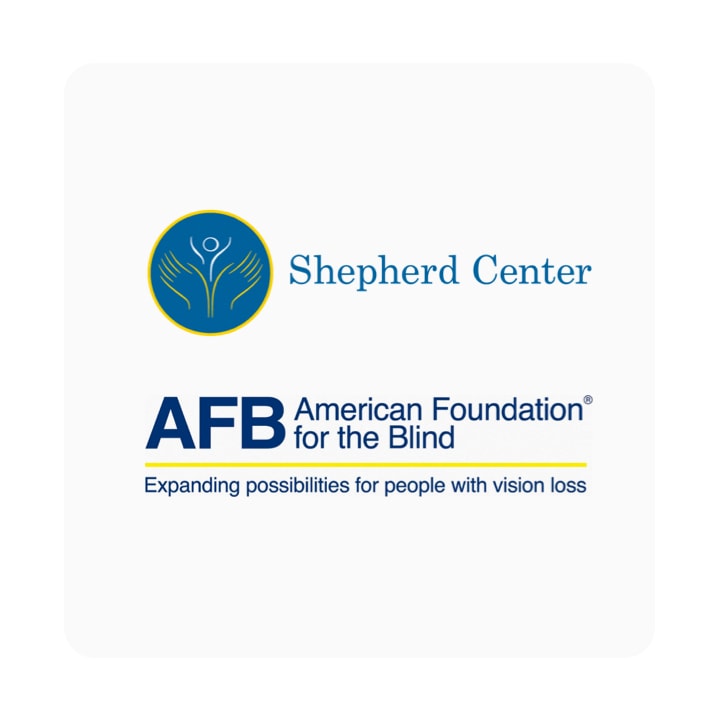 True color for all
Samsung has developed the SeeColors app, compatible with all QLED TVs, which allows viewers with Color Vision Deficiency to truly enjoy the experience of seeing more optimized colors.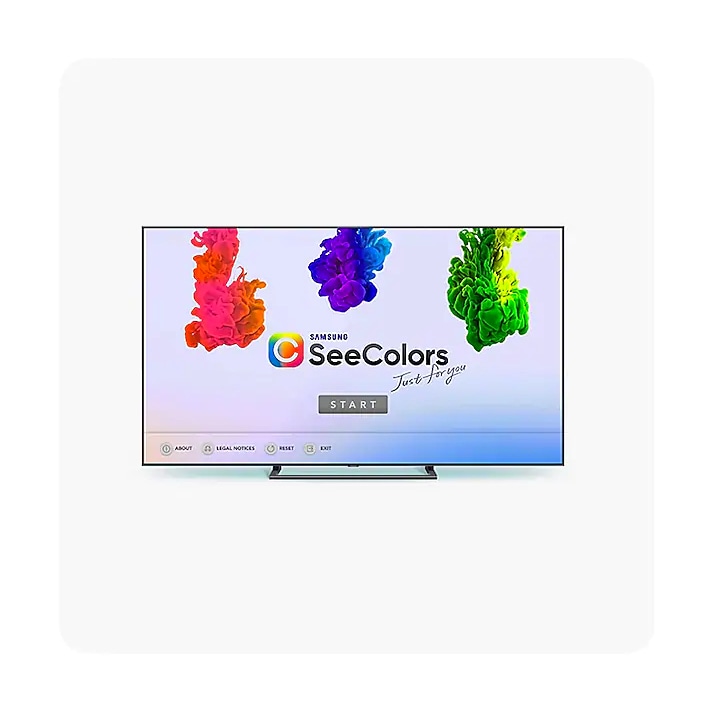 Case studies
Samsung designs products and services that meet the accessibility needs of different types of people. Explore the accessibility features of our TVs, smartphones and other devices and see how we're making products work for everyone.
TV
For those with vision impairments, Samsung offers easy-to-activate accessibility features on many of our Smart TVs, including Voice Guide that reads on-screen text back to you.

Galaxy Watch
Whether it's hearing, vision or text to speech, the Galaxy Watch offers multiple accessibility settings that enables anyone to interact with it.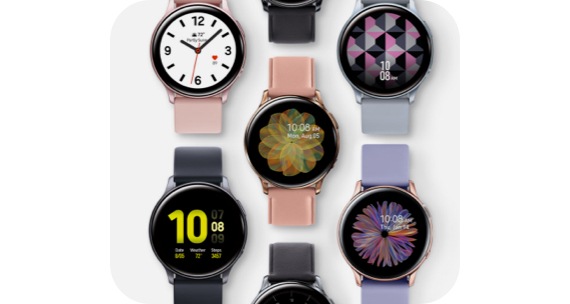 Galaxy Note10
The Galaxy Note10 smartphone supports a range of accessibility features for visual and hearing impairments, as well as dexterity and mobility issues.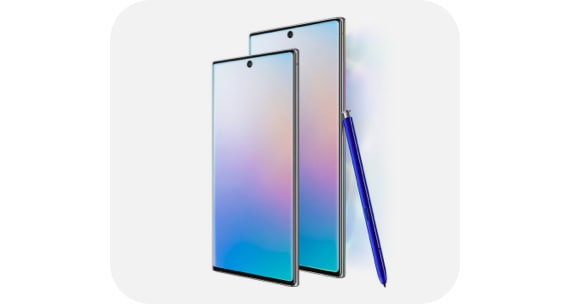 Galaxy S10
The Galaxy S10 smartphone includes features such as High Contrast mode, Voice Assistant and more to help people with vision, hearing or dexterity enhancement issues.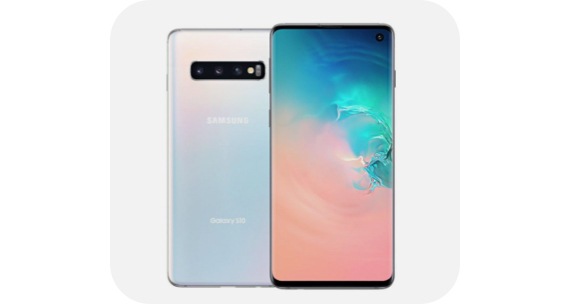 Galaxy Fold
The Galaxy Fold provides many features for people with disabilities, including TalkBack and realtime text, which allows texts to be sent and displayed during a phone call.
How Samsung is driving accessibility
To continue making our technology accessible to everyone, Samsung has developed and applied a variety of technical solutions. Through accessibility and an intuitive, easy-to-operate design, Samsung allows everyone to easily use technology and take advantage of new, exciting features.
Accessibility point of contact
For all accessibility questions – large or small – please reach out to our Accessibility Team via email at accessibility@sea.samsung.com or phone at 972-761-7123.
Accessibility database
For details about specific Samsung devices, please visit the Global Accessibility Reporting Initiative (GARI) database at http://www.gari.info/.
Compliance Hotline
If you have any questions or need to report concerns regarding any activities you feel are unlawful or unethical, contact the Samsung North America Compliance Team.